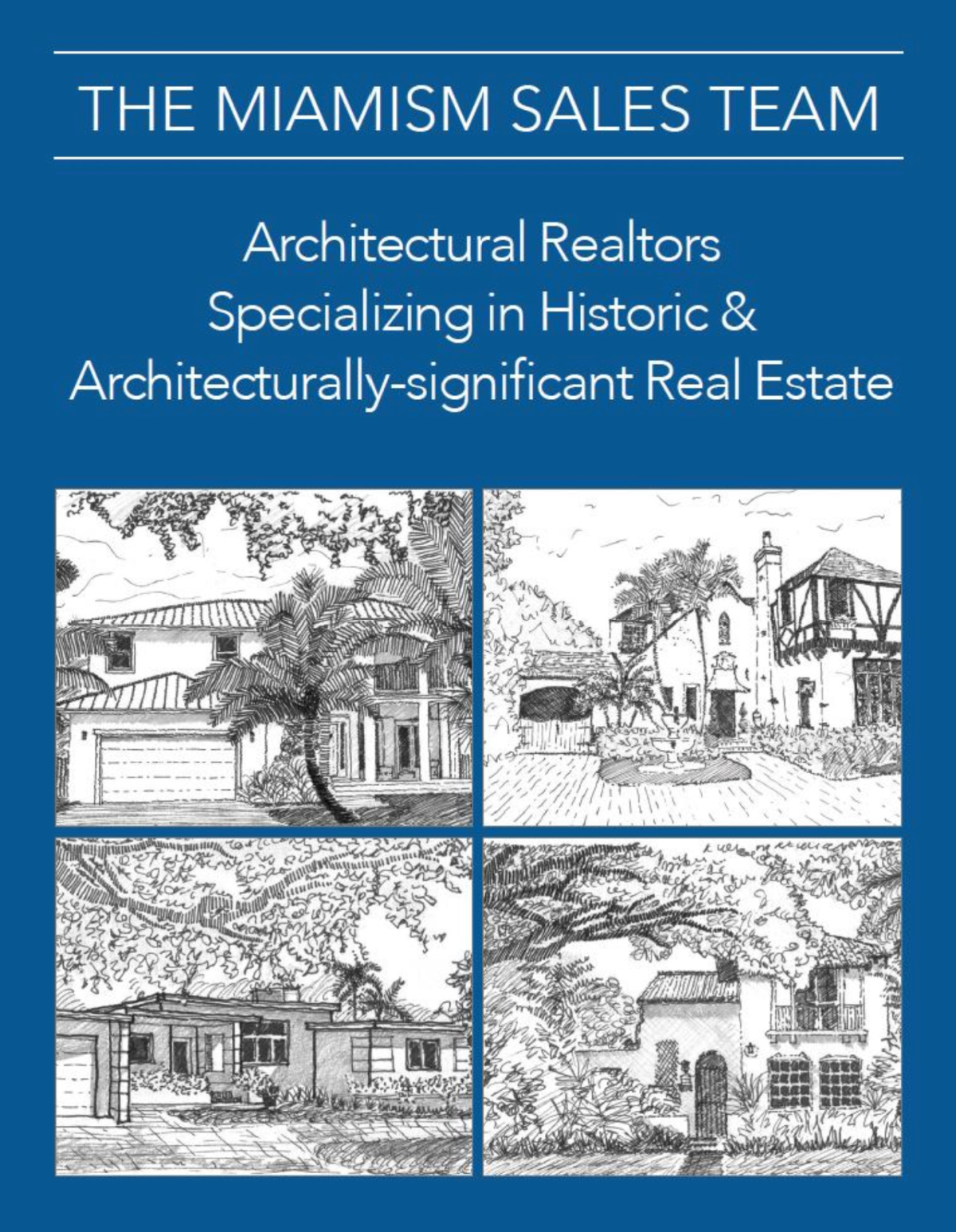 Miami Architectural Realtors
Why Choose Architecture Realtors for Historic and Architecturally Significant Properties in Miami?
If you own a historic or architecturally significant property in Miami, you may be wondering how to market and sell it to the right audience. That's where architecture REALTORS come in – and our niche is exactly what you need.
With a degree in architecture, we have a deep understanding of the features that make historic and architecturally significant properties stand out. Unlike other real estate agents, our passion lies in architecture, and we know how to market your property to the perfect audience who appreciates these features and is willing to pay top dollar for them.
The Miamism Sales Team specializes in historic and architecturally significant properties all around Miami and we don't just talk the talk, but walk the walk as well, with years of experience to prove our value. Our website has a section dedicated to architecture, where we have compiled a list of architecture-related articles for you to read and learn from.
We will research the history, architecture, construction, and county records of your property to showcase its architectural significance and market it to the right audience. There's nothing like highlighting a home's strong points to sell it for top dollar.
Contact us today for your complimentary consultation. We will help you sell your historic or architecturally significant home with the best, proven results. And yes, the pen and ink renderings are done by hand, by yours truly (not computer generated). Trust us to sell your unique property for the highest value.