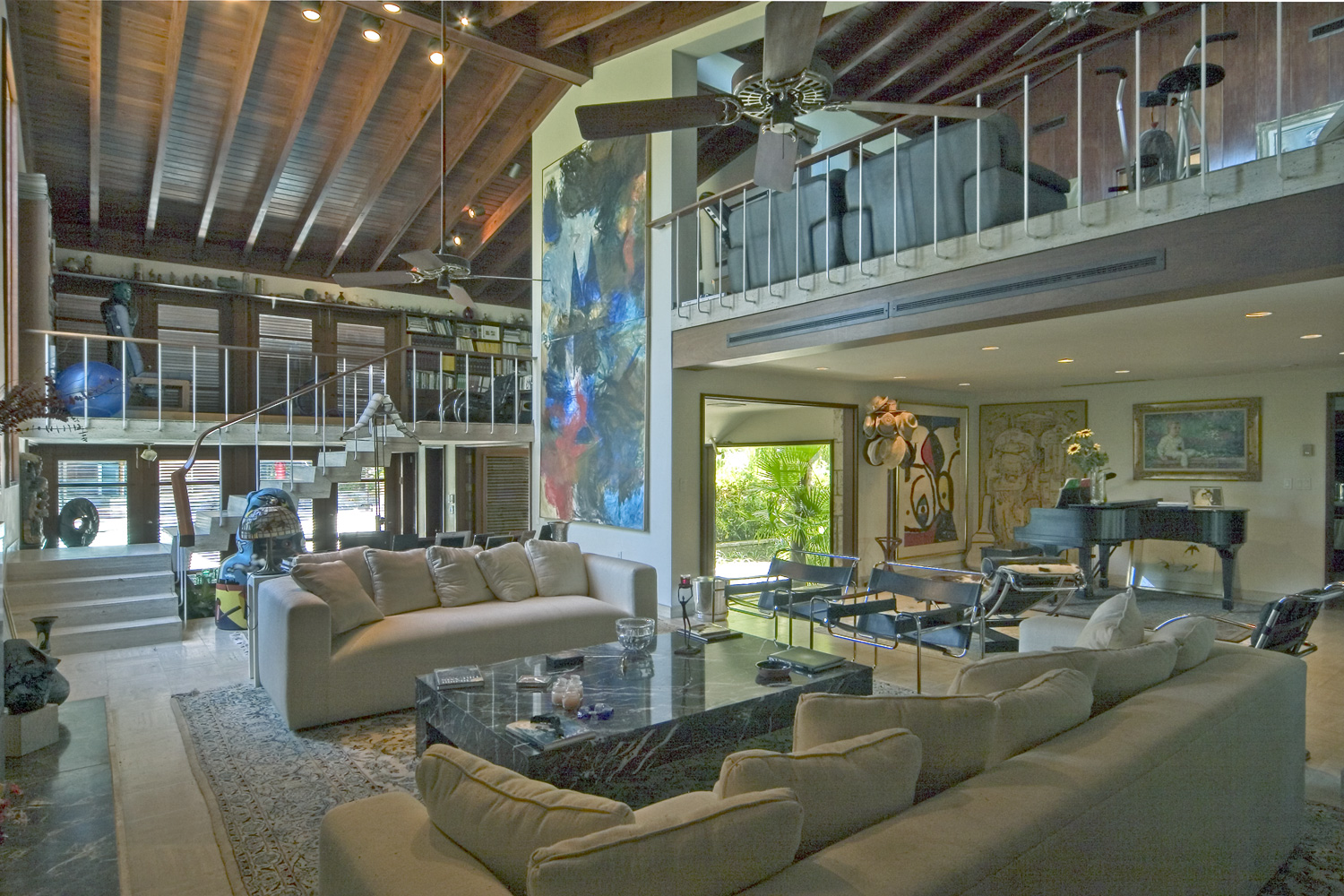 Miami Architecturally Significant Homes – Alfred Browning Parker
The Miamism Sales Team, as your Architecture REALTORS, specialize in architecturally significant homes in Miami and there are 2 amazing Alfred Browning Parker homes for sale right now. We will be glad to schedule appointments to show you these properties but want to give you the basic details. One of ABP's great traits is that he worked in all scales and price ranges and the 2 houses we are showing you, represent just that. One modest Pinecrest home and an amazing one in Coconut Grove that will blow your mind!
Alfred Browning Parker was known as the leader of Miami's modernist architectural movement. He was known for his green designs which married local materials to suit South Florida's climate. He built pre-air conditioning, so his homes took advantage of air currents, landscaping and light. ABP's spaces were organic and managed to seamlessly bring the outdoors in. His architecture was influenced by Frank Lloyd Wright and his motto was "Make it useful and make it beautiful." He was way ahead of his time when sustainable design was not even in our vocabulary and will remain an inspiration for years to come.
3003 Seminole St – Coconut Grove home by Alfred Browning Parker
One of the most magnificent examples of Alfred Browning Parker homes we have seen. This one has 4 bedrooms and 5 bathrooms, has 3,100 SF of living space and sits on a gorgeous 18,225 SF piece of property which is the epitome of ABP's homes and tropical architecture design. He designed it for himself after all, so expect all the bells and whistles that comes with Tropical Modernism. Priced at $2,775,000 $2,500,000
Marketing description reads:
Woodsong, the signature creation by iconic "tropical organic" architect Alfred Browning Parker for his own residence. Holds court on a magical & exceptionally private 18,000 SF lot set on one of Florida's premier Palm Gardens. Comprised of 3 pavilions connected by a 90 foot lap pool, each providing distinctive views of lush verdure & singular palms. The property is further enhanced by a koi lagoon & waterfall, sauna and cabana shower room. Named by Wallpaer Magazine as one of the top 10 homes in the world.
7950 SW 126 Ter – Pinecrest home by Alfred Browning Parker
Here's a more modest example of Alfred Browning Parker but with clear defining architectural features. It has 3 bedrooms and 2 bathrooms, 2,665 SF of living space and sits on a very large 16,770 SF lot. It has been updated with some finishes not quite of the mid-century period but priced well for restoration fanatics. Marketing description reads:
Pinecrest Corner Home with 2,665 SF of living space on a 16,770 SF lot!!This 3 bedroom / 2 bathroom residence has all the special features you want from an Alfred Browning Parker home: exposed wood beams, perfect use of interior and exterior spaces and light.French doors that open to 2 atriums and patio, cherry wood and tile floors, updated kitchen with granite counters,Impact Windows on the back.Room to expand on this beautifully landscaped lot with fabulous trees and large fenced backyard.Near a+schools
Priced at $649,900