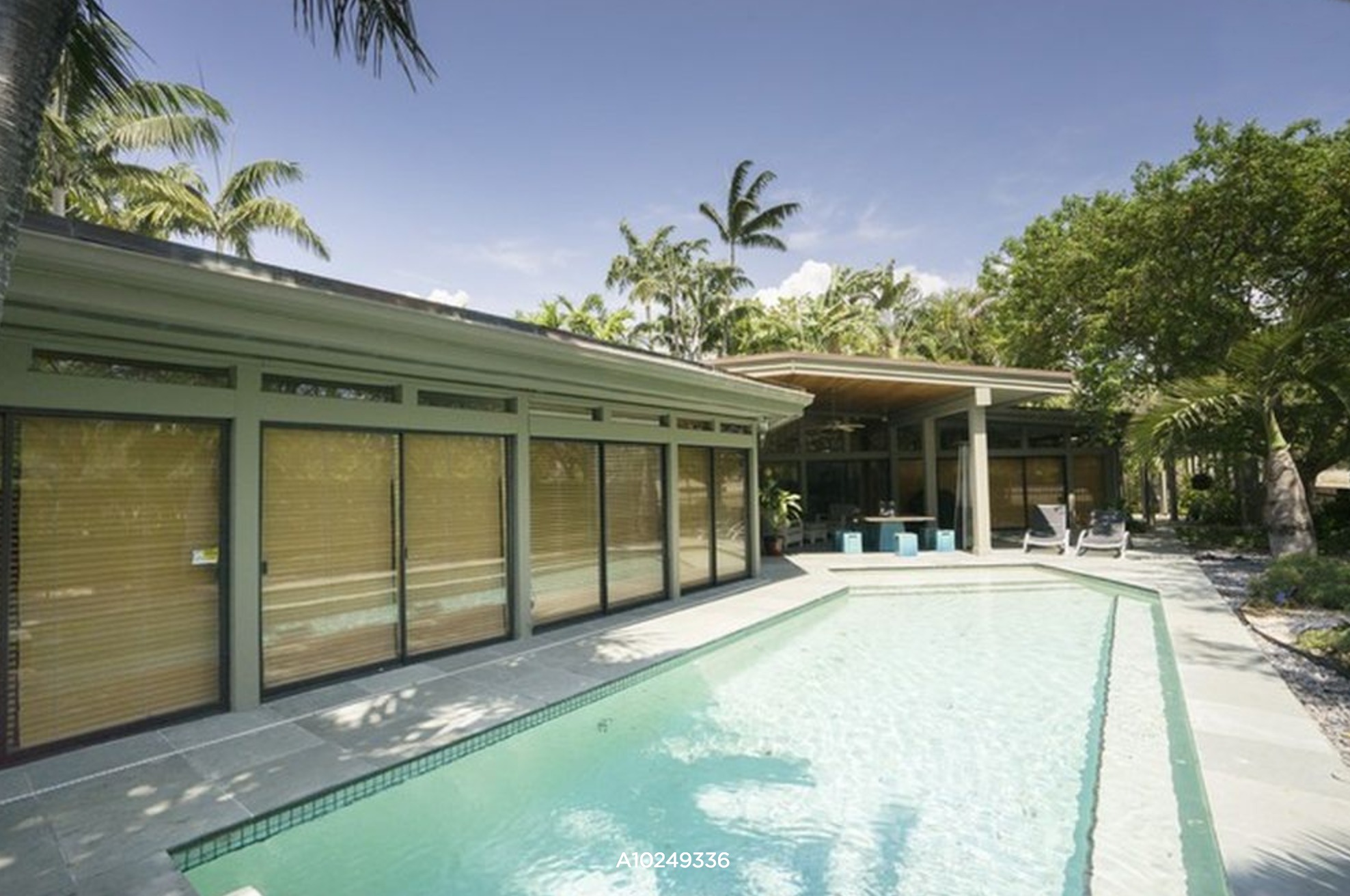 Miami Architecturally Significant Homes – Alfred Browning Parker in Miami Beach
It's my job to let you know that an amazing Alfred Browning Parker home has been listed in Miami Beach. We're talking over 3,000 SF of living space, built in 1050, with 3 bedrooms plus den / 3 bathrooms and 2 car-garage, pool, 13,625 SF lot, on the golf course of La Gorce Country Club.
The beauty of ABP was how he incorporated outside and inside spaces and the large overhangs on the pool area facing the golf course is out of this world!!!
As the official architecture REALTORS, who specialize in architecturally significant homes in Miami, we will be glad to schedule appointments to show you this property.
Who is Alfred Browning Parker, you ask?
Alfred Browning Parker was known as the leader of Miami's modernist architectural movement. He was known for his green designs which married local materials to suit South Florida's climate. He built pre-air conditioning, so his homes took advantage of air currents, landscaping and light. ABP's spaces were organic and managed to seamlessly bring the outdoors in. His architecture was influenced by Frank Lloyd Wright and his motto was "Make it useful and make it beautiful." He was way ahead of his time when sustainable design was not even in our vocabulary and will remain an inspiration for years to come.
5189 Alton Road – Miami Beach
Priced at $2,795,000