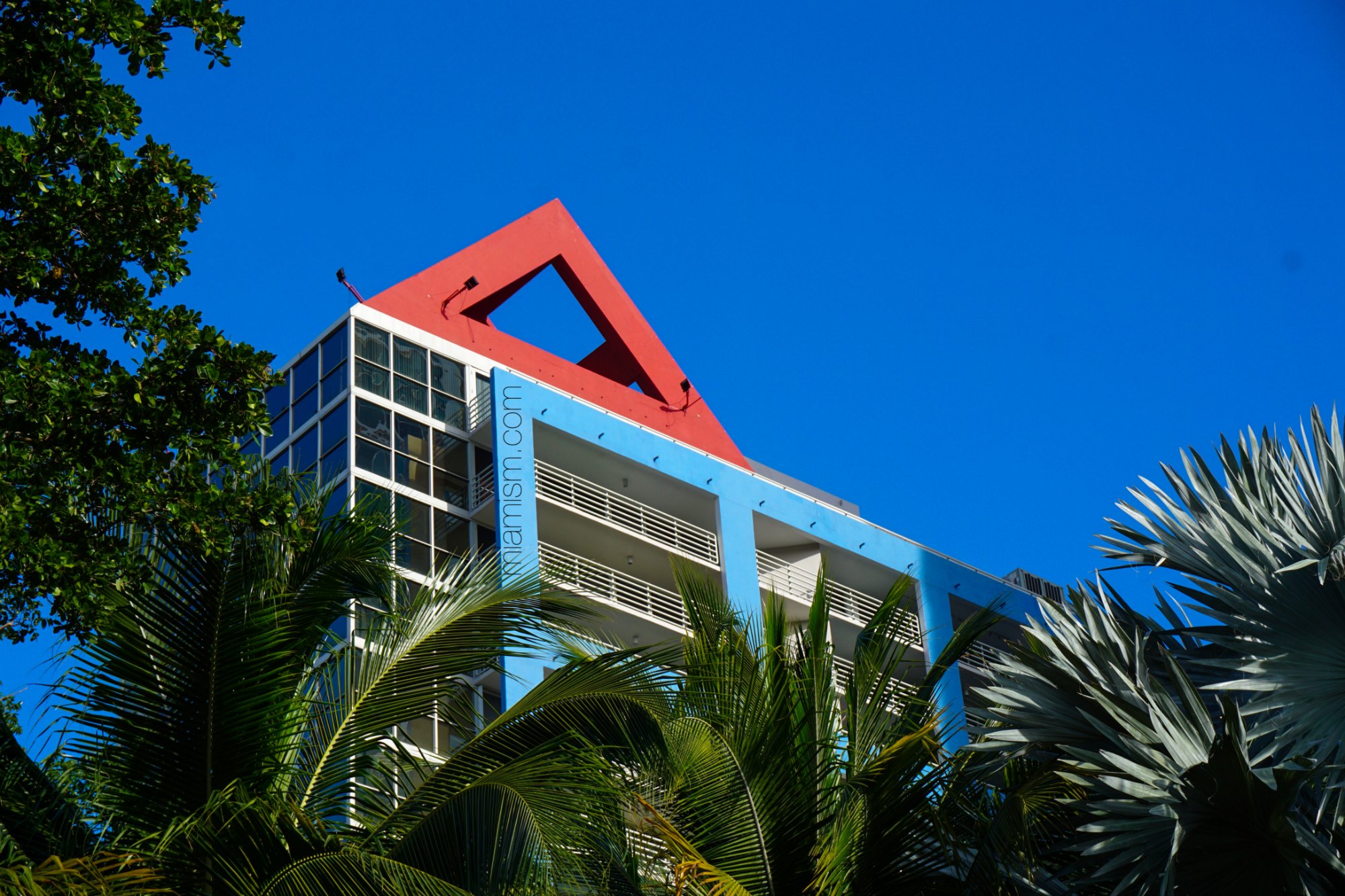 Miami Architecture – Atlantis
I decided to do a series on significant Miami Architecture and will start off the series with this Miami-Vice epic condo, Atlantis. The series will have architecture of all scales and uses, buildings that I consider important in our Miami landscape. We are always open to suggestions, so feel free to comment or contact us if you want anything in particular featured. Always remember that we are Architecture REALTORS, which means we specialize in real estate that has some sort of architectural meaning.
Atlantis Condominium
Atlantis is a landmark condo building on Brickell Avenue known for it's hole and palm tree. It was built between 1980 and 1982 and designed by Arquitectonica. I personally think this building put Arquitectonica on the map and gossip around the school of architecture of The University of Miami, while I was a student there, is that the cut-out in the building was born from a density mistake. Please note that I have not been able to confirm that, the scoop was the City of Miami did not aprove the number of condos proposed and Bernardo Fort-Brescia, Atlantis Project Architect, came up with the cut-out as a solution. Although this is just hearsay and not a fact, it will remain as an incredibly clever problem solving scenario, in my mind.
The building has 20 floors, 96 units and the 5-story cut-out known as "Palm Court", has a red spiral staircase, a jacuzzi, and a palm tree.
It has been featured not only in Miami-Vice but on Scarface, spanish soap operas and many other movies and TV shows and continues to be an icon to the Miami skyline.
Building Name: Atlantis Condominium
Built: 1982
Architect: Arquitectonica
Address: 2025 Brickell Avenue – Miami, FL 33129
Please contact us for available residences currently for sale at Atlantis. We would be happy to assist you with the purchase or sale of Atlantis condo or any other real estate in Miami.
*originally published 1/13/17