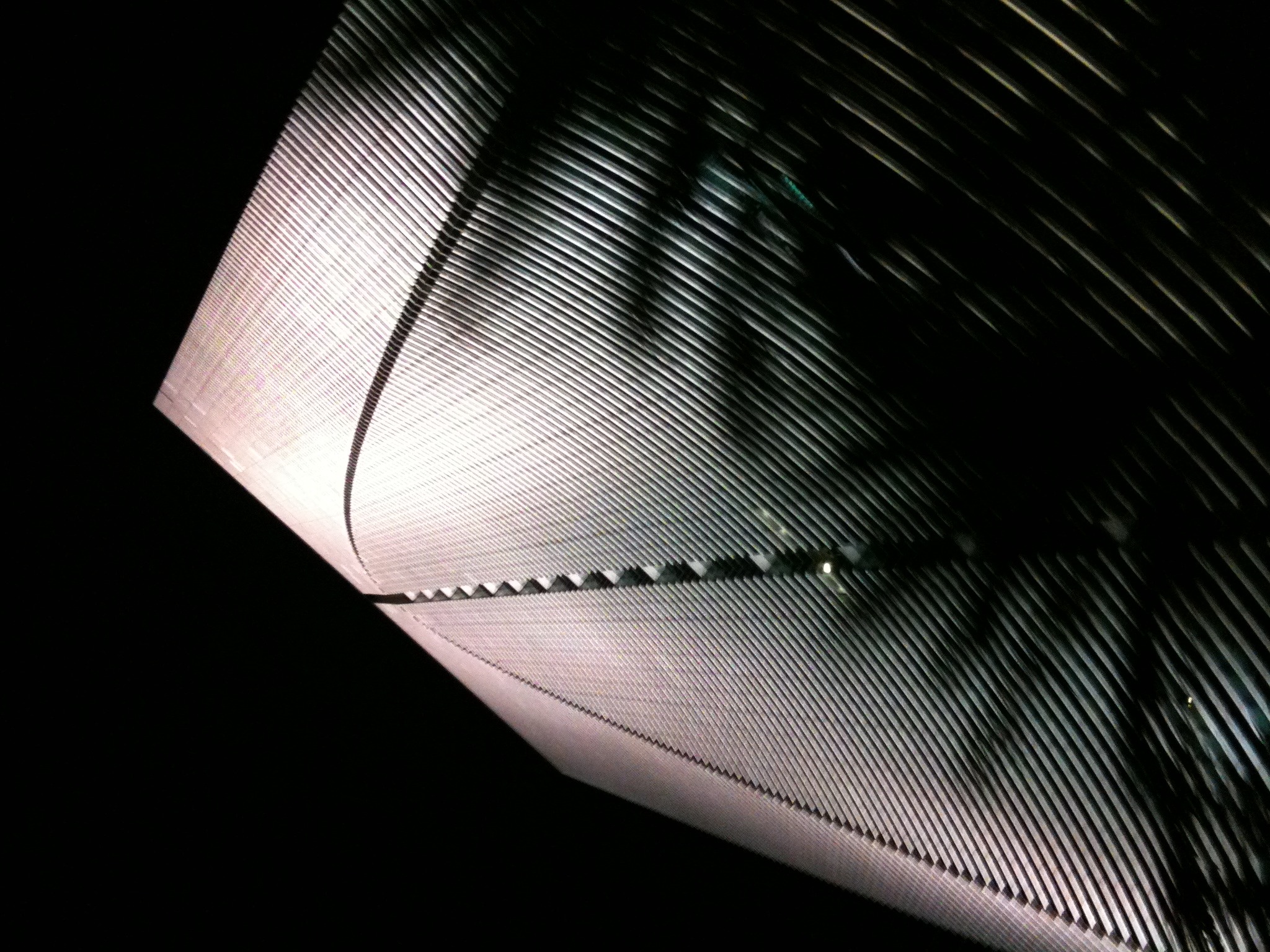 Miami Architecture – Brickell Arch
The Brickell Arch was formerly known as Espirito Santo Plaza and built by KPF (Kohn Pederson Fox Associates, Architects) in 2004. One of my all-time favorite facades that makes me stop dead in my tracks every time I go by. It's a concave reflective parabola that you can't stop admiring. There's no bad angle to this building and no bad photo – it reflects Miami's mood from sunsets, to clouds to sunny days – it's jaw dropping architecture.
Prize-winning Architecture
No wonder it's won so many architectural prizes:
Merit Award (AIA New York 2001), Recognition Award (ACEC National 2004), Platinum Award – Structural (ACEC New York), Best Commercial Building (AIA Florida 2012), Skyscraper Award-#8 (Emporis 2004), Award: Residential Developments-Finalist (MIPIM 2005)
Brickell Arch Use
It's a mixed-use building with commercial, office, hotel and residences. Housing The Conrad Hotel and Residences, (203 Rooms / 116 Residences), one of the best Miami luxury hotels. Conrad Miami, in the heart of downtown Brickell, it has been awarded the Hilton Luxury Hotel of the Year.
It sits just one block from Biscayne Bay in the Financial District, and includes world-class amenities for residents and guests including 24-hour security, valet parking, full-service concierge, a spa and fitness center, rooftop pool and tennis courts and also a restaurant.
Financial Hub
This iconic building helps represent Miami and its arch is symbolic to being "the financial gateway to the Americas" and 2nd most popular financial hub in the country after NYC. One of Miami's architectural prides!
Address: 1395 Brickell Avenue – Miami, FL 33131
**originally published 5/18/2020