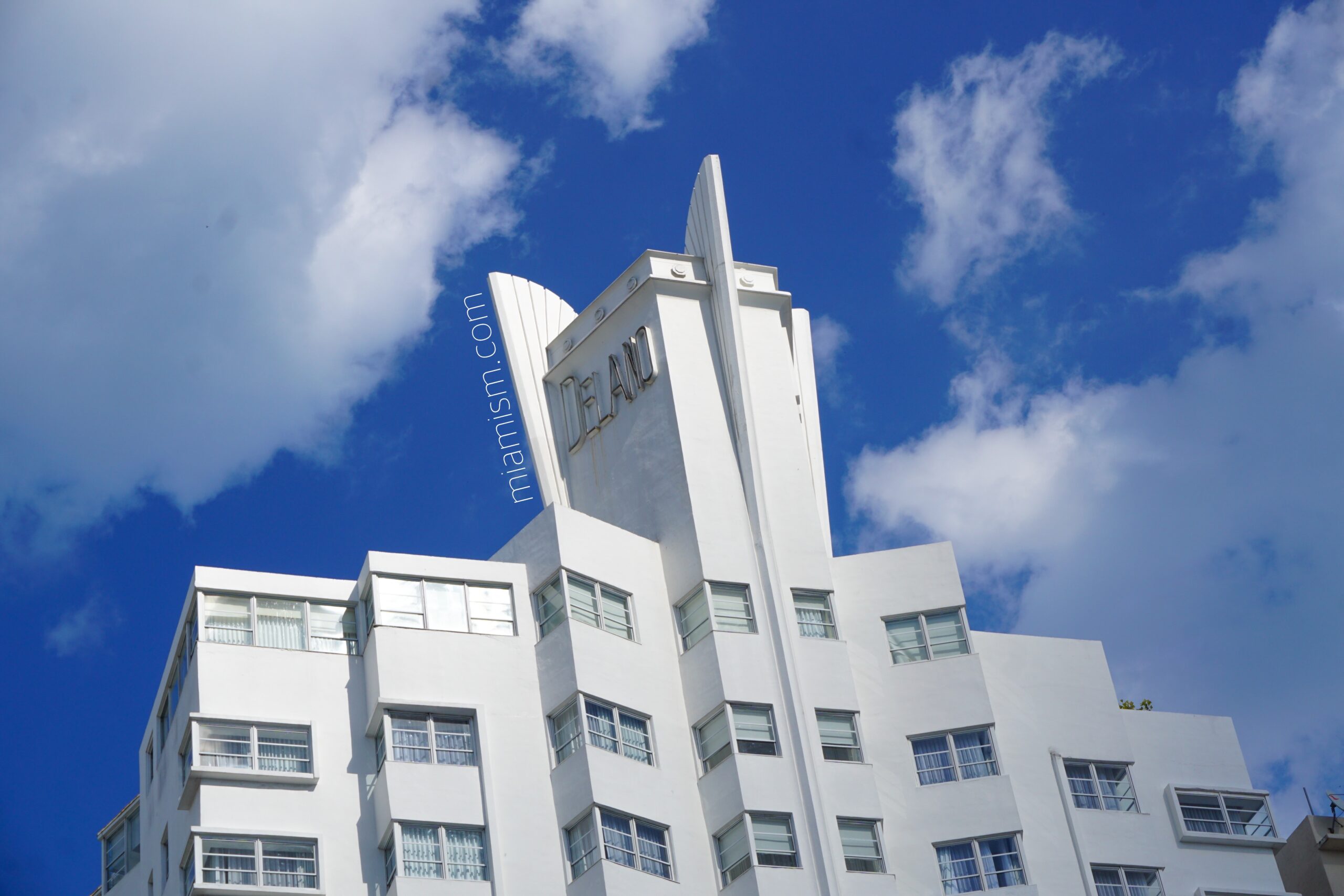 Miami Architecture – The Delano, South Beach
The Delano South Beach is clearly one of South Beach's Art Deco landmarks, or is it MiMO? << a very valid argument and many continue to argue the architecture of the hotel.
Architectural Digest reminds us:
There's no mistaking its beveled-edged façade that follows Art Deco's "rule of three" (elements should be grouped in threes) and ends in a typical Deco finial
It was designed by architect Robert Swartburg and was the tallest building when it was completed in 1947. It is located in Miami Beach's Architectural District, a federally designated historic district with 960 historic buildings built between 1923 and 1943.
Its impressive interiors were redesigned by Philippe Starck when remodeled in 1994 by The Morgan Hotel Group. The impressive white colums and flowing sheer curtains give this hotel a feel like no other. (I confess about sitting in the lobby for hours documenting people walking through the lobby).
(And in case you wondered, it WAS named after President Franklin Delano Roosevelt.)
This is by far, one of my favorite hotels in South Beach. It's simply cool! from lobby bar to restaurant, gardens and impressive pool. And the play of geometries of the facade, coupled withe the crown finial and it's white facade against our perfect Miami sky, make this one a MUST visit if you are ever in Miami.
I also encourage you to learn more about The Miami Design Preservation League, a non-profit organization dedicated to preserving, protecting and promoting the appearance and integrity of the Miami Beach Architectural Historic District.
For Hotel info – visit The Delano South Beach official page.