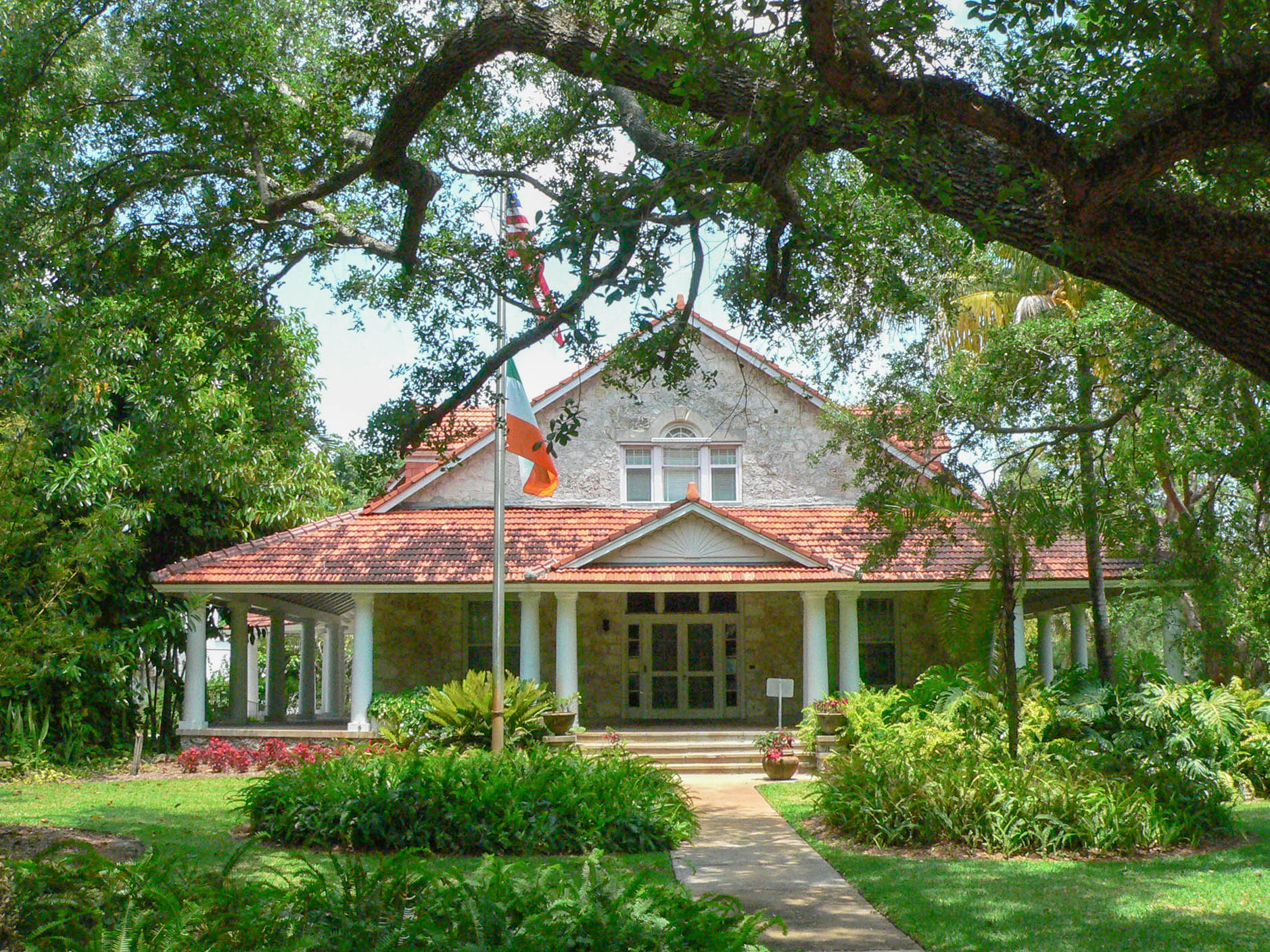 Miami Architecture – Merrick House
We all know Miami is a young city, a baby compared to many other United States cities. But when you think of Miami's birth, Coral Gables always comes to mind and the man behind Coral Gables, George Merrick. In the 1920's there was a real estate boom bringing northerners down to enjoy our incredible weather, and within the different communities founded, Coral Gables, under Merrick, became the leader.
I'm not going to make this article about Coral Gables but the background is necessary to set the stage for The Merrick House. Keep in mind that George Merrick's vision for "The City Beautiful" was that of tree-lined, majestic trees, an urban planned community and a Mediterranean theme that would withstand time. I would even venture into saying that he was responsible for the uber eclectic style born from that time, known today as "Spanish Mediterranean" or "Mediterranean Revival" – picking elements from Mediterranean and Spanish architecture to form a fruit salad of sorts that fit perfectly with our tropical climate and our local materials.
Merrick House – Coral Gables
The Merrick House is listed on the National Register of Historic Places and was the home of George Merrick and his family (he was the eldest of 6 children). The house was finished in 1910 and has become a landmark not only for Coral Gables but South Florida as a whole.
Although the house is now a museum, owned by The City of Coral Gables, and is under restoration and is closed for the rest of the year, you can still read about it in the Coral Gable's website.
The exterior of the home is made of native coral rock quarried from what later became Venetian Pool. Upon its completion, the Merricks named it "Coral Gables" and the surrounding grove the "Coral Gables Plantation." <<and hence the Coral Gables movement began.
The house was designed by George Merrick's mother, Althea Fink Merrick. There's an evident New England influence in the home's architecture with Florida Vernacular elements like extensive porches and multi-pitched roof lines which were a direct response to Florida's climate.
I'm really curious to see what the restoration brings – the low profile s-tile roofing has been irking me for years. But whatever happens, this is a piece of real history that is worth the visit (once it reopens).
originally published 7/11/17