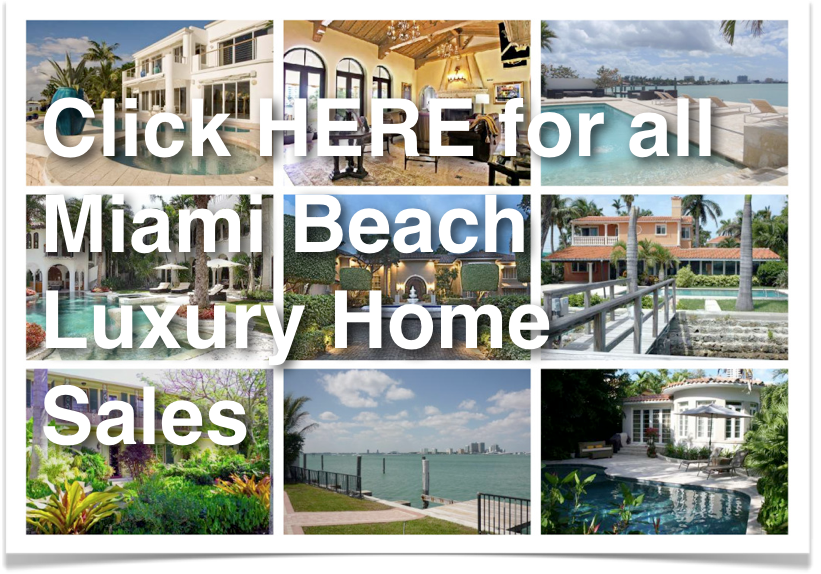 Miami Beach Luxury Home Sales
There have only been 43 Miami Beach Luxury Home Sales this year above $1,000,000.  Think of the implications… last year at this same time there were 71 sales ranging between $1,000 and $13,100,000 which should make you believe that the "recuperating market" is not as palpable as some in the industry are leading you to believe.
I have to admit that certain areas are seeing more movement than others, there are more buyers out there as well, but they are also a lot pickier and not as willing to pull the trigger as they have been in the past….even in the Luxury market.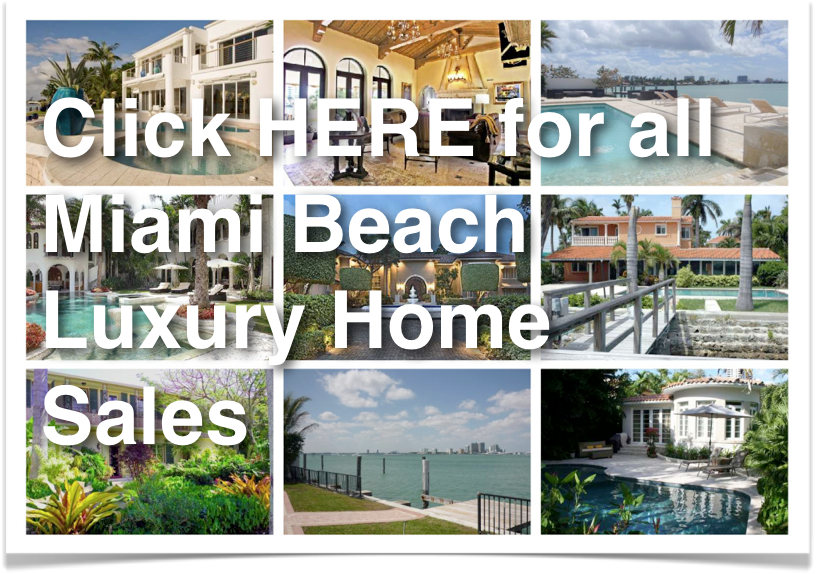 The Link above will provide a list of all the closed home sales in Miami Beach over $1,000,000 this year.  The Average price per square foot for Miami Beach Luxury Homes is currently $542.00 – but I need to stress, as I always do, that generalizing whole real estate markets like this is never a good idea.  This number pulls North Beach and Star Island together, for example, which are not even close to being comparable areas – it also pulls dry lots and waterfront properties.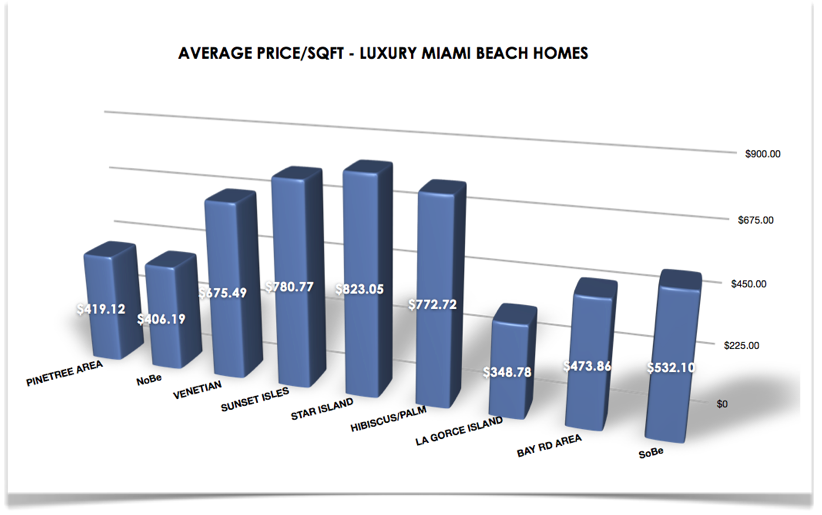 If you separate the different areas and do calculations by location, you get a better idea of what the real average price per square foot is.  Obviously, when there is only one sale, like Shaq's house on Star Island – the average will not say much.
Also note that all the sales in La Gorce Island were all dry lots, so the $348 per square foot average will not even come close to a waterfront property on the island.  Similarly, some of the Pine Tree area sales were also dry lots, so comparing the average price to North Beach would be preposterous in my opinion.
Venetian Islands are down over $100 per square foot from last year – that should be a big eye opener to all those sellers that are not being flexible – some Realtors in the area keep giving a false sense of the market to their seller clients – please make sure you remain realistic….even in a recuperating real estate market.