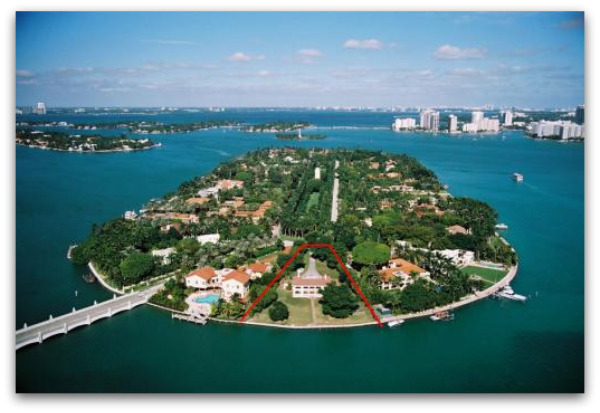 Miami Beach Luxury Home – Star Island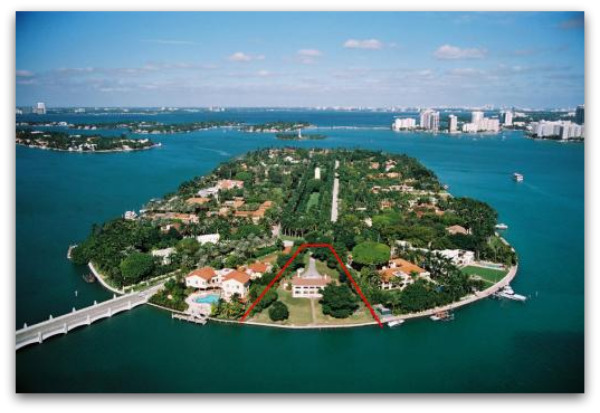 Everyone knows that Star Island is one of the most exclusive islands in Miami Beach, but what makes this island so special other than a few celebs like Shaq, Gloria Estefan,  Rosie O'Donnell and Stallone as known "residents"?  Proximity to South Beach's action could be one, ease of access by boat without all the tedious draw bridges and idle zones is another, mammoth sized lots is a third and the fact that there are only 29 homes on the island is definitely another reason.  But just the mere fact of living on Star Island gives anyone Miami Beach star status, plain and simple.
I want to tell you about a particular property that sits on a 48,266 square foot piece of land with  215 feet of water frontage and amazing Southern Exposure.  The fact that the listing agent only provides exterior photos can tell you the condition of the inside of the property (so don't blame me for the lack of interior shots).  Keep in mind, when you see this property, that there was only one sale last year on Star Island, and that was Shaq's house selling for $16,000,000 or the gift of $823 per square foot – I'll compare this listing to Mr. O'Neal's as you read on.
44 Star Island Drive – Miami Beach, FL  33139
$8,750,000 SOLD for $7,250,000 on 2/25/2010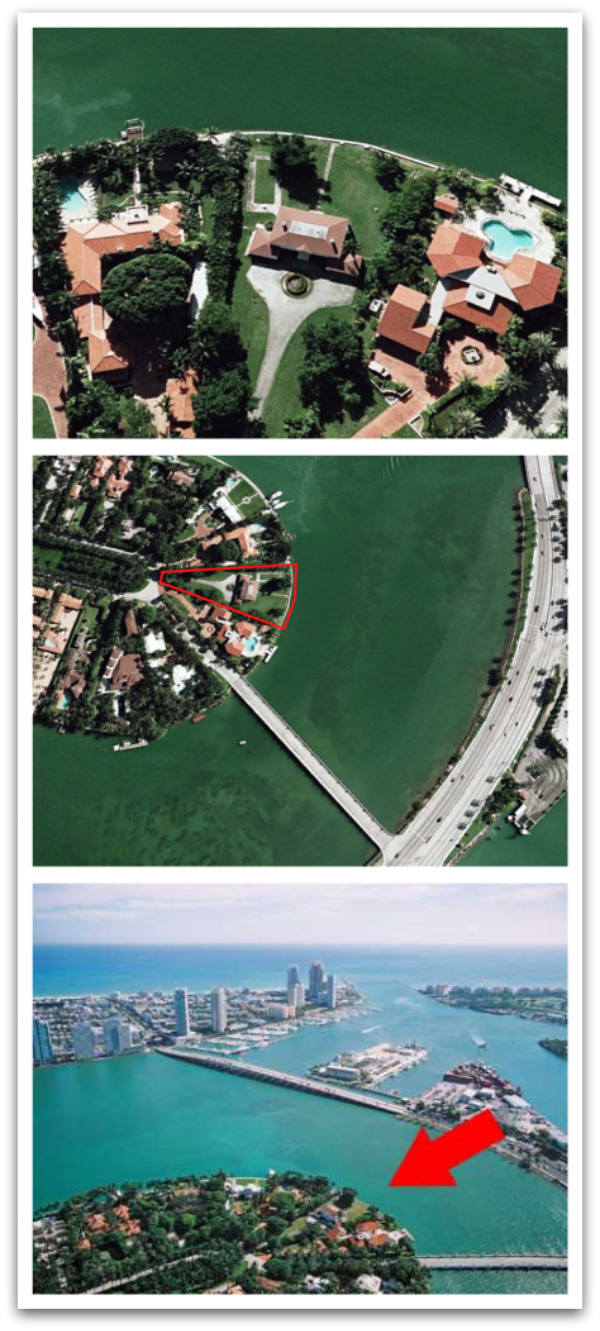 The house itself is only 4,720 square feet, which is tiny compared to its neighboring estates.  It was built in 1935 and to many it will be the "ugly duckling" of the island.  But I urge to look past the obvious and notice that the existing structure does have a nice Florida Vernacular feel to it and nothing a little money and love can't fix.  It's listed at $1,854 per square foot but I know that's not a fair assessment since it's all about the size of the lot.  Well….Shaq's lot was 87,120 square feet with 312 feet of frontage and the house was impeccable and needed no "updating" (other than changes here and there for tastes sake).  So, my guess is that neighbors are pretty angry right about now because the only comp is throwing all the numbers off.  Just based on the one sale, this property is grossly overpriced.
Here's the MLS description:
Located on exclusive Star Island among some of Miami's favorite celebrities, this bayfront estate offers over 200 feet of prime water frontage and provides beautiful sunrises, southeastern breezes and the utmost in security and privacy.  Just minutes from both Downtown Miami and South Beach, this Colonial-style 4,720 home is ready for your update or build to suit.  Ideal waterfront for large vessel.  Least expensive property on Star Island!!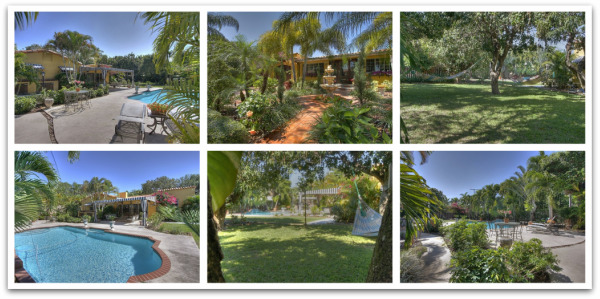 Property Features:
4,720 square feet of living space
Built in 1935
6 bedrooms / 5 bathrooms / 1 half bath
215 feet of water frontage
48,266 square foot lot
Barrel tile roof
2-story home
**property information courtesy of South East Florida Multiple Listing Service and Avatar Real Estate Services **