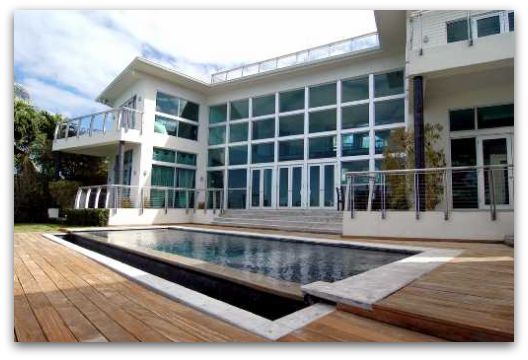 Miami Beach Luxury Real Estate Pick – Venetian Islands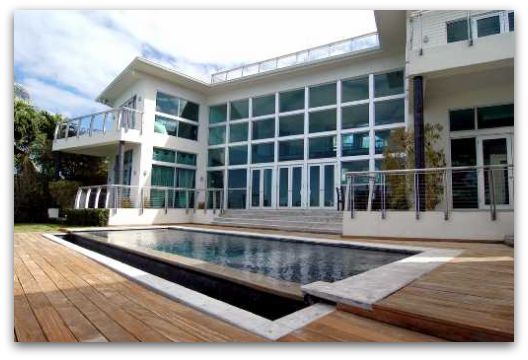 This weeks Miami Beach Luxury Real Estate Pick is located in Miami Beach at San Marco Island, one of the Venetian Islands. This residence was built new in 2003 and is a contemporary gem with over 100′ of water frontage and sits on a 13,382 square foot lot.
1215 N. Venetian Way – Miami Beach, FL 33139
http://maps.google.com/maps/ms?ie=UTF8&hl=en&t=h&msa=0&msid=110588023266916152180.00044d9758839a023e7dd&ll=25.791081,-80.16346&spn=0.01393,0.019312&z=16

An architectural waterfront gem on 105 feet of direct bay frontage. This 7 bedroom, 6.5 bathroom residence is all about simplicity, beauty and serenity. 2-story contemporary architecture featuring a unique open-concept design inclusive of a great room, living room, dining room, music room, and game areas unified by polished natural stone, soaring ceilings and 30 feet high glass walls; a gourmet kitchen, wood floors, see-through walk-ways, stainless steel, Onyx walls, negative edge black bottom pool.
UPDATE:  New Agent, New Price, New Description
Architectural gated waterfront 105ft direct city/bay views, 7 bed, 6.5 bath composition, simplicity, beauty, serentity,two-story contemporary residence,unique open-concept design, great room, living, dining, music,game areas unified by polished natural stone, soaring ceilings 30 ft glass walls,gourmet kitchen, wood floors, see-through walkways, stainless steel, onyx walls, negative  edge, black bottom, infinity heated pool roof-top terrace with 360 views. 14,000 Sqf Lot. Furnished by eemiami.com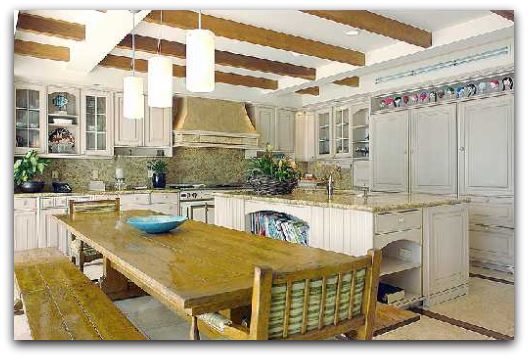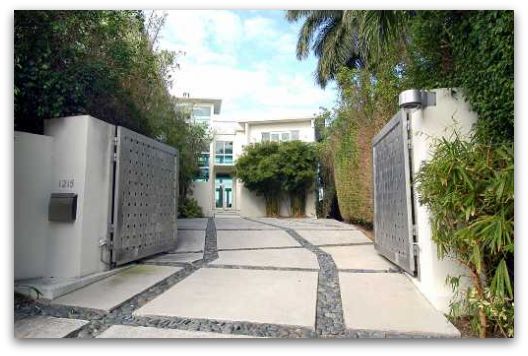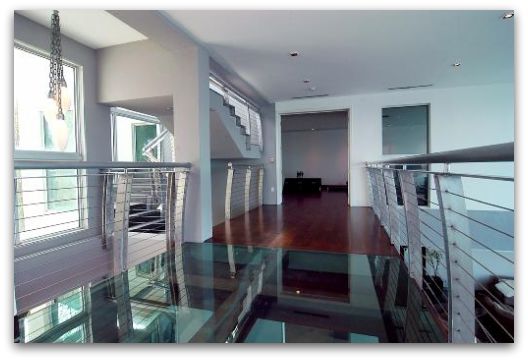 Offered at $7,900,000 $7,850,000 $8,200,000

Features include:
7 bedroom / 6.5 bathrooms
7,653 square feet of living space
105 feet of direct bay frontage
Property located in City of Miami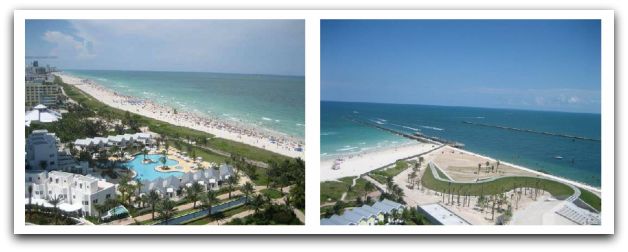 **property information courtesy of South East Florida Multiple Listing Service and Campins Company LLC , BANK PLUS REALTY, INC.** (originally posted on May 20th, 2008)