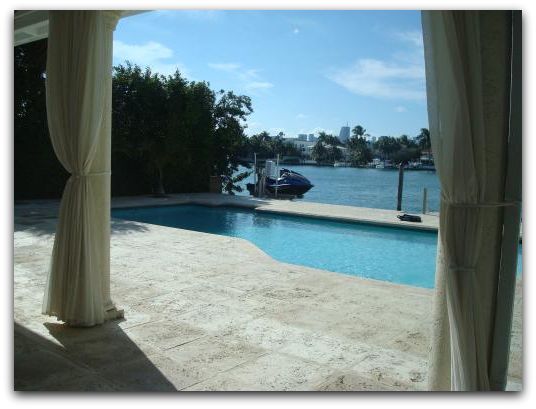 Miami Beach Luxury Real Estate Pick – Venetian Islands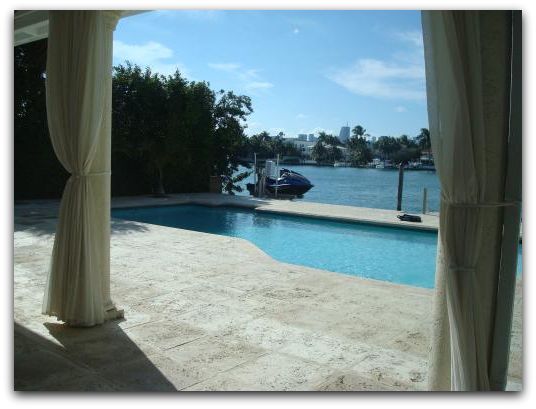 It is not surprising that Venetian Islands Real Estate did very well in 2008 compared to the rest of Miami Beach Luxury Real Estate sales. It is located with easy access from both mainland Miami and South Beach, the views are magnificent, homes have a certain esteemed charm and there's a genunine sense of conviviality within the Venetian Islands that is recognized throughout Miami.
This featured Venetian Islands Home is located South of Venetian Causeway and faces West towards Dilido Island. Once you've lived in Miami, you'll have a preference for views and orientation of your waterfront home. It's amazing the reasons we hear for view orientations, north only, open bay views, narrow and deep canals, etc – although I have to admit that Western Orientations are the most popular.
214 W Rivo Alto Drive – Miami Beach, FL 33139
listed for $4,495,000 $3,900,000

This property was built in 1941 and has been meticulously renovated to give it a modern and clean feel. It has 60 feet on the water with dock and boat lift and you can expect the typical room sizes and closet space of 40's architecture. It combines the open exterior space with a covered porch perfect for entertaining which also gives a nice transition to the interior spaces which open up to the water views.

The MLS description reads:
Incredible house in renowned Venetian Isles. Totally renovated, it now features a re-designed living/dining area, expanded master bedroom with direct water view, 2-car garage, boat lift and sauna. Enjoy living just steps from Lincoln Road and the beaches in this gorgeous 4/4 with direct ocean access.
UPDATE:  New Agent, New Price, New Description
Bright and sunny renovation sited on popular Venetian Islands, moments to downtown Miami, Lincoln Road, SoBeach. A beautiful private and gated home with re-designed livingl/dining areas, kitchen w/high end appliances, gas stove, wood cabinets, media room all open onto covered terrace, keystone patios, pool, dock, jet ski lift and manicured landscape w/mature hedge surrounding home, palm trees. 2nd floor spacious master with sitting room overlooks pool and wide water. Impeccable!
Property Features:
3,950 square feet of living space
waterfront with ocean access
marble and hardwood floors
gourmet kitchen with commercial grade gas range
60 X 75 lot (10,500 sq. ft.) – 60 feet on the water
Looking at 2008 sales on Venetian islands, the average price per square foot was $812. Knowing that this home is above average because of its finishes and updates, we can give it the benefit of the doubt and price it higher – but is listed at $1,124 per square foot which in my opinion is a bit high. It's been listed since October 2006 and its pricing history is a bit peculiar – starting at $4,250,000, then increased to $5,049,000 on 1/1/2009 and then reduced to its current price of $4,495,000 on 1/6/09. I do have to add that the featured photos do not do the listing justice.
**property information courtesy of South East Florida Multiple Listing Service and Carson Realty Group, Inc., Esslinger-Wooten-Maxwell, Inc **
**originally published on January 20th, 2009**