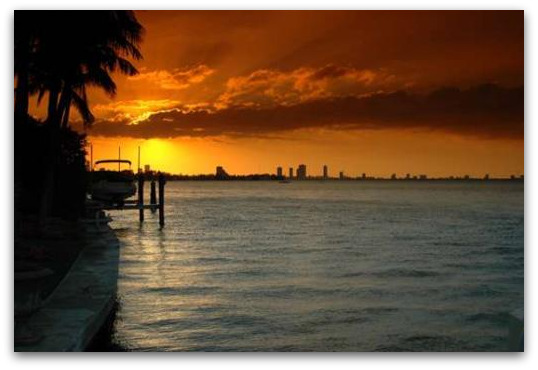 Miami Beach Luxury Real Estate – Sunset Islands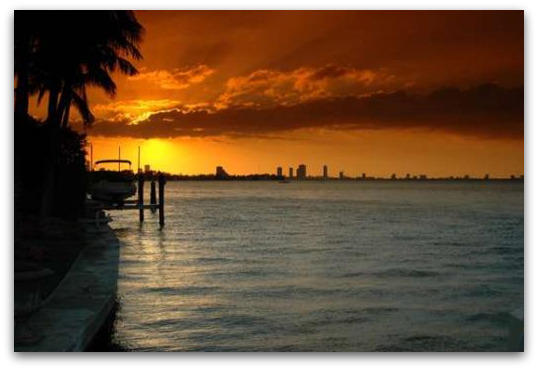 This may sound a bit out there, but there is a reason why the Sunset Islands in Miami Beach were named that way… imagine catching perfect sunsets every evening from your backyard? This property is located on Sunset Island IV (which is the least chic of the 4 Sunset Islands according to many, but at least this home sits on the "good side" of the island and with perfect views of the bay with a bit of protection from the elements).  Before you jump down my throat about my political incorrectness – the South side of Sunset IV faces condos and is a narrower canal, thus my statement.  It's tough to dump a couple of million dollars on a house that faces a bunch of condos.  This house, on the other hand, sits on the North West end of the island, with flawless views.
1649 W 22 Street – Miami Beach, FL 33140
Listed for $5,875,000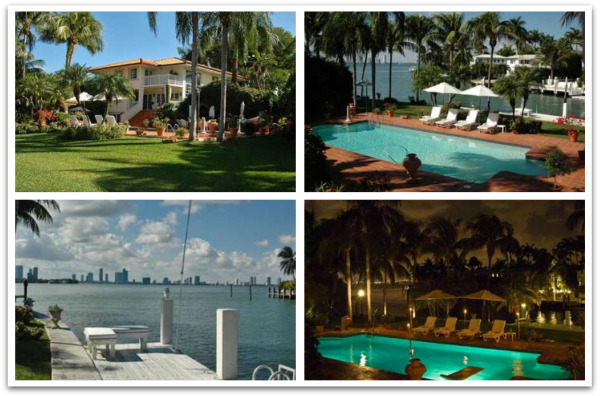 The Deco House sure has some history and has had a great deal of celebrities through its doors.  One thing is for sure, it is in need of some updating – starting from the floors, handrails and giving the overall house a nice face-lift – but it does not take away the fact that the house is spectacular, starting from it's 20,000 square foot piece of property in Prime Miami Beach Real Estate.  The home has been listed since May of 2009, with a starting price of $6,150,000.  The MLS description reads as follows:
This home is known locally as the Deco House and one of the most beautiful homes on the Beach. Prior to the current owners, this is the home that such famous actors as Jennifer Lopez, Sean Combs, and Will Smith have rented while visiting South Beach. It has such a beautiful setting that it has also been used in many magazine layouts. Built in 1987, the Deco Home has solid cement floors and is extremely well constructed. The main room has soaring 18 ft. ceilings and a glass staircase.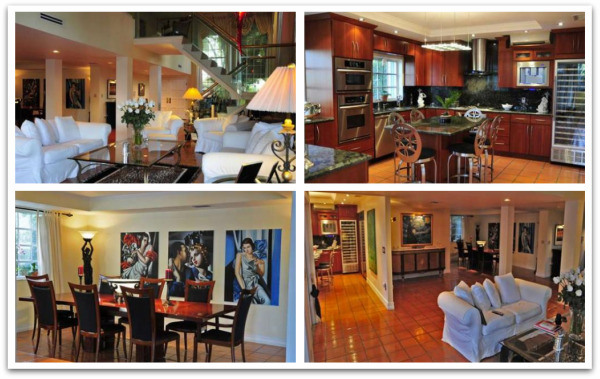 Property Features:
5,000 square feet of living space
Built in 1988
5 bedrooms / 4.5 bathrooms
19,812 square foot lot
3-car garage
waterfront – no fixed bridges to ocean
private dock
pool
private sunsets
Terrazzo, tile, marble and wood floors
media room
Sunset Island Number 4
**property information courtesy of South East Florida Multiple Listing Service and Addvantage Real Estate Services **