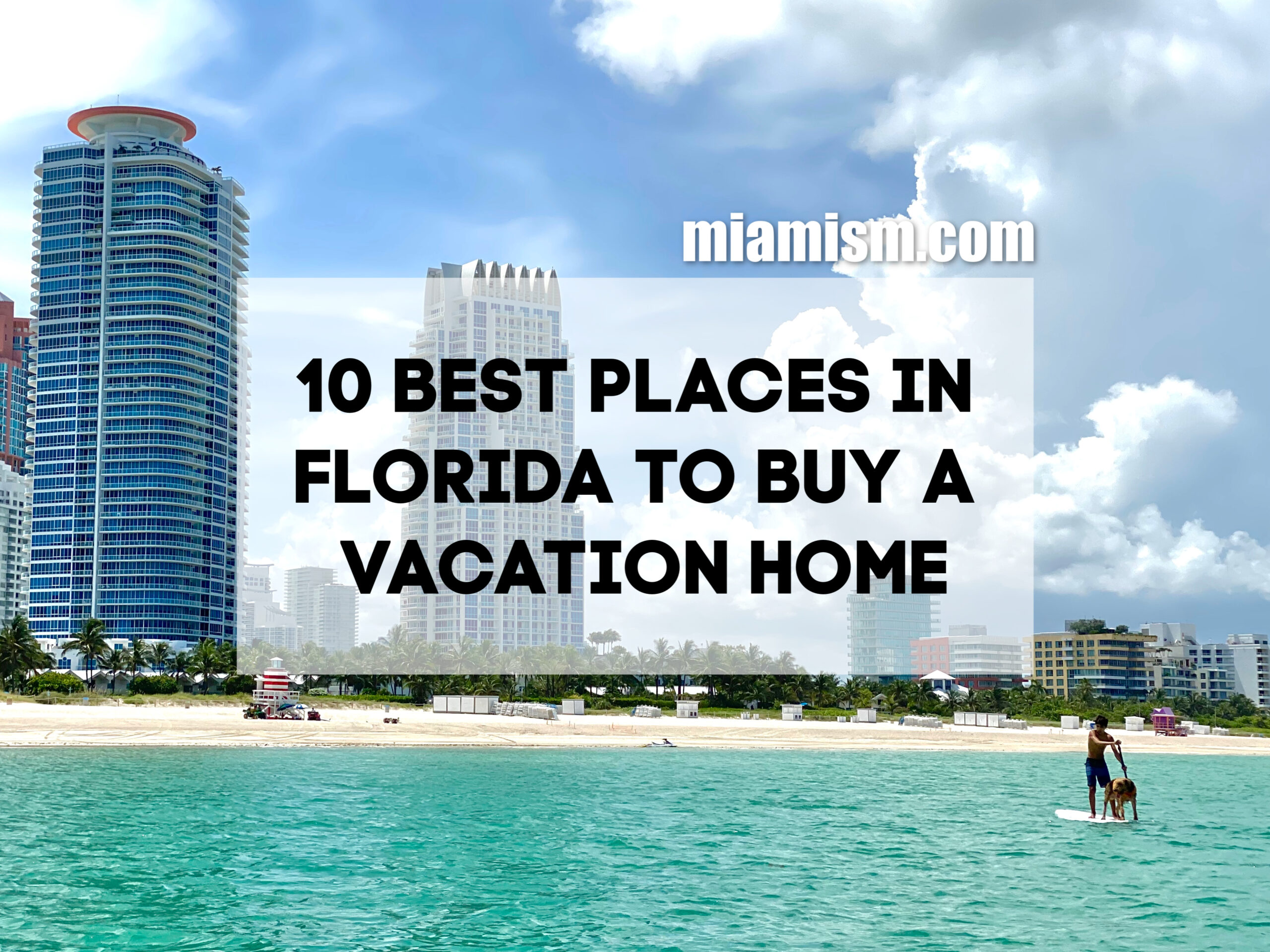 Miami Beach makes list of 10 Best Places in Florida to Buy a Vacation Home
Marisa Spyker from Southern Living gives us the scoop of the 10 Best Places in Florida to Buy a Vacation Home This Year. She explains that although owning a seashore escape from reality may be on many people's wishlist, it can also be a lucrative asset
The article looks at an annual report from Rented.com, which analyzes trends in housing costs and tourism to forecast a destinations's investment success. The study identified 150 best places to buy a vacation property in 2019 and of the top 25, six are located in Florida.
To determine a market's rental potential, Rented.com looked at factors including real estate prices, property taxes, and average maintenance costs, as well as rental and occupancy rates, rental property demand, and any legal regulations that might make renting short-term on platforms like Airbnb difficult. Because of the latter, many urban markets fell off the hot list this year, paving the way for affordable, traditional vacation markets to step in.

"The trend this year is to focus on markets that are as recession resistant as they come," reads the report. "They are established vacation destinations where family traditions are made. They remain affordable family destinations even during an economic downturn."
Florida is an obvious choice for a rental property investment because of its attractive shoreline and ROI. And with that said, these were the top 10 Florida destinations with the highest projected "return on investment".
1. Panama City Beach
2. Palm Coast
3. Jacksonville
4. Navarre
5. Kissimmee
6. Cape San Blas
7. Cocoa Beach
8. Fort Myers
9. Miami Beach: Median Listing Price: $519k – Estimated Rental Income: $61,000
10. Davenport
For additional information on buying a second or vacation home in Miami Beach, please reach out to us. We provide a non-stop shop for our investors that includes property management.