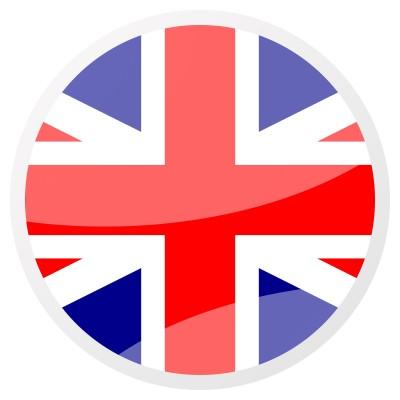 Miami Beach Real Estate Instructions for UK buyers
Needless to say, we work with a lot of European and South American clients and real estate is completely different in the US than everywhere else in the world. We have found that our UK clients are particularly puzzled with our ways and wanted to clear a few things up to make the process easier. If you are buying a Miami Beach Home or Condo and you are from the UK, there are several things you should know.
In the US, it will be to your advantage to work with one Real Estate Agent instead of calling every listing you find on the Internet.
We don't do the Estate Agent thing here – on the contrary, each Miami Beach Realtor, is an independent contractor that is responsible for their own business, no matter what brokerage company they work for.
When you choose a Miami Beach Realtor, they will and should give you their undivided attention, will have access to all properties available, and will help you find that perfect property. As long as you are loyal to them and are not working with several agents at the same time.
Once you choose that agent, they will listen to your needs and buying criteria, will look for properties for you and will coordinate showings of those properties (including making appointments).
Real Estate Agents in the US don't get paid until they close the deal (no salaries), which means that no one will drive you around the city showing you property unless all parties are on the same page.
Working with one single Realtor as a "buyer's agent", will mean that your best interests will be represented.
There is a lot of paperwork involved in real estate transactions here – just make sure you know ahead of time what to expect with regards to closing time and the need to be present or not during the closing. Make arrangements ahead of time accordingly.
Financing should be already in place when you are ready to look for properties. If you are buying cash (which applies to most of our UK clients), then proof of funds will be required to submit an offer.
The offer will be prepared by The Real Estate Agent or Realtor you are working with – we use standard forms provided by The Florida Association of Realtors. That same Realtor will make sure all contract addenda necessary, according to Florida Laws, are submitted with purchase contract.
A closing can be performed by a Title Company or Attorney of your choice, your Realtor will also be able to recommend the best route for you depending on your needs.
There is a very strict time line stipulated in our purchase contracts which will determine if you are "out of contract" at any given time. You will have a certain number of days for inspections, to provide a second deposit (if applicable) and to do all your due diligence as a buyer, before closing. Your Realtor will be able to guide you and "hold your hand" through the process.
Please note that there is an "Ethics Standard" for Realtors and if you ever experience unethical behavior from a Realtor, you can and should file a complaint against them. It's like a "checks and balances" for the industry.
You will still see brokerages like you do in the UK, but you can regard those as the big umbrella that just provides an infrastructure for Each Realtor. The most important factor is never to make assumptions about how things work here – there are no dumb questions, so please communicate any and all your needs and concerns during the process to make sure it's a smooth one. Happy Buying!