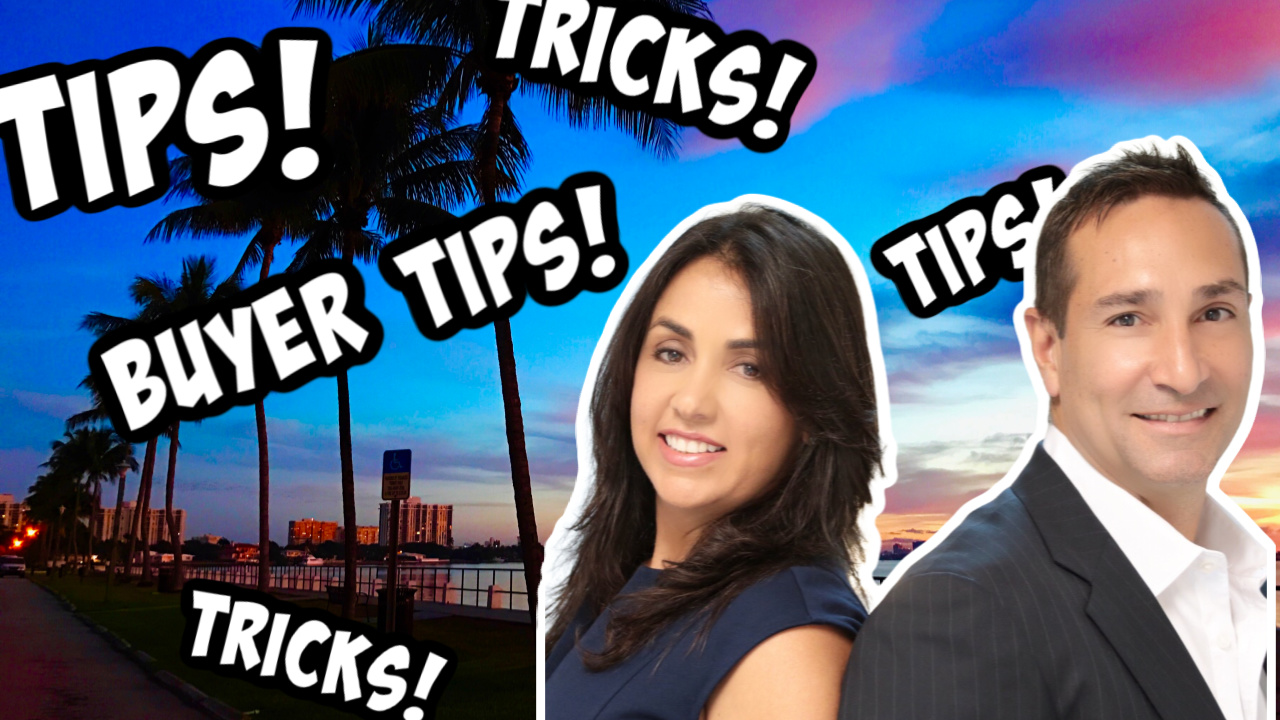 Miami Beach Real Estate – tips and etiquette for buyers
Take a look at this article from 2019. Not only our Miami Real Estate market keep changing, but it does a full circle!! It's a buyer's market in a lot of areas in Miami but don't mistake this for seller's weakness because inventory is at an all-time low. The real estate market is local in nature and there are many neighborhoods that are experiencing a HOT seller's market. We have micro-data that can help you make educated buying and selling decisions, but most importantly, listen to the "expected etiquette". Happy Buying!!
. . .
The Miami Beach Real Estate market keeps changing, it's a totally different landscape and it's important for all parties to understand the intricacies and difficulties we run into on a regular basis.
There are a lot of unqualified real estate buyers out there (meaning, they don't have loans approved, don't have down payments or worse yet, they are pre-approved for amounts much less than the properties they are looking at).
If you are a Miami Beach Real Estate Buyer, do not get offended if a listing agent drills you with questions before showing you a property – sellers don't want to waste their time getting their house ready if you can't really afford it. Sellers are no longer jumping at the opportunity to show their house to every person that knocks on their door. So here are some basic tips to keep in mind if you are buying real estate today:
If you are working with a buyer's agent, don't call listings directly to make appointments – have your agent make those appointments.

Realtors will ask the pertinent questions before setting up the appointment to make sure all parties are on the same page.
If you are not working with a buyer's agent – it's ok to say so – but don't expect to involve an agent after the fact

(you will make negotiating very difficult, if at all)
If seeing properties with different agents because you are interviewing and want to know how they work – say so to avoid uncomfortable situations
Don't assume all sellers are desperate
Tearing a house apart when viewing it will not give you a negotiating advantage

– once you place an offer it means you liked the property
Respect other people's time

– sellers go through a great deal of effort to keep their homes in "tip-top showing condition" – don't cancel appointments at very last minute, make sure you know area and treat others as you would like to be treated
Finding the property is a minuscule aspect of buying real estate

– knowing local laws and regulations, real estate law and particulars of a real estate transaction will save you a lot of headaches and money.
I also asked Realtors on Twitter for quick tips for buyers – here's what I got:
@MCrespillo – Marguerite Crespillo is a Roseville, California Realtor
@ReesesPeanut – Elaine Reese is a retired Central Ohio Realtor
@STRduo – Kari Rothamel is a Charlottesville Realtor – www.StrongTeamRealtors.com
@EricStegemann – Eric Stegemann is an ex St. Louis, MO Realtor, and CEO of Tribus
**originally published 3/29/19