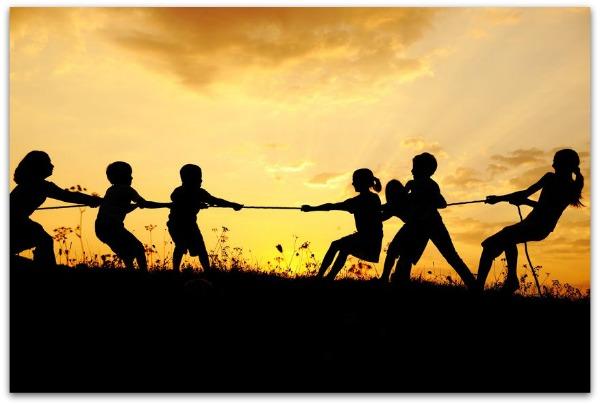 Miami Bidding Wars Are Back
Here's a 10 year old post that is relevant today but with some crucial differences. (Some buyers dropping all contingencies to make the deal happen).  Work with an agent that can guide you and make the deal happen.  It's about knowledge, experience and relationships!!
—
Contrary to what you may think, real estate bidding wars are not manipulated by REALTORS.  Bidding wars are a result of high demand and low supply of properties where buyers are forced to pay more for properties and sellers have the freedom of making unconventional demands.   Of course it's a great position to be in if you are selling, but if you are buying, you need to have a strategy and be realistic about the process.
We have many clients who refuse to be part of "the game", but if you want to get into certain areas of Miami and Miami Beach, you will have no choice.  Take The Brickell area, just South of downtown Miami, for example.  Properties under $400,000 in newer buildings are selling in days!  We are talking about sellers receiving multiple offers on their properties as soon as they come available on the market.   For the most part, cash is king!!  Because it means no ridiculous demands from banks who are lending money to buy the properties, no closing delays and no closing conditions.
CASH is King
But do not assume that because you have cash, you will have an advantage and can buy a property for less.  If you have cash, you will have to fight just as hard, because most buyers in The Brickell area are cash buyers and know how difficult it can be to buy a property.  As a buyer, you will need to know what properties in different buildings are selling for, and you will need to narrow your search criteria to certain buildings.  It will help you to have a Miami Realtor represent you and be on top of new inventory. Your agent will inform you of the difference between listing price and market price and you will need to know ahead of time, how much above market price you will be willing to pay for a property.  In many instances you will need to be ready to place offers sight unseen!  And yes, there are ways you can place contingencies on purchase contracts to see properties after offer is submitted.
Financing is possible in a bidding war
If you have financing, the only way to get into one of these properties is by being willing to come up with the difference between appraisal value and sale value.  Because most of these Miami Beach homes are selling above market price, sellers will not want contracts with financing contingencies unless you are willing to make up for that difference.  Your purchase contract can stipulate the amount of money you are willing to pay above appraisal. Remember that the bank will choose the appraiser, and it is an independent, and supposedly "unbiased and objective" opinion of price, so you can try to estimate the appraisal value of a property, but will not know until appraisal is actually completed.  The difference in price between appraisal and purchase price has nothing to do with the amount of down payment, please consult strategy with your loan officer and your Realtor.
Sellers and multiple offers
As a seller, you will also need to know how to handle multiple offers and there will be a right way and wrong way to approach the sale of your property.  Remember that your Realtor's job is to get you the best and highest price for your property.  Being able to communicate with the multiple parties, stipulate deadlines and request best and highest offers without disclosing critical information, is key to a successful transaction. Bottom line is that it can be really difficult to get into properties in certain areas of Miami because of this demand. With the guide of a professional that has experienced this market, and with real expectations no matter which side of the equation you stand on,  you should be able to reach your goal. Ready to attack a Miami Bidding War?
**originally published March/2012