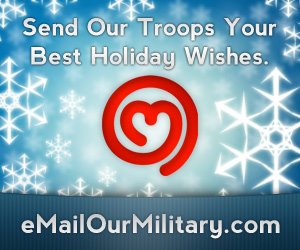 Miami can Support our Troops this Holiday Season
Talk about an amazing program to support our troops!  eMail our Military is a Miami based company that is dedicated to helping us communicate with our troops and I encourage everyone to check out their website.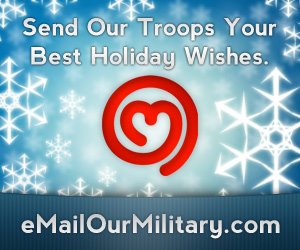 If you are like me and have no idea where to start and how to help and show support, whether you live in South Beach, Miami Beach or Miami Shores…..this will be perfect.  eMail our Military has a program right now to send Holiday Mail to our troops and everyone should take full advantage.
For 7 years, eMail Our Military (eMOM) has been supporting U.S. troops for the holidays through our Holiday Love™ campaign. Each year we receive thousands of cards both handmade and store bought, each one special in its own way.

This year we'd like to encourage you to help us send and show your support to our troops. It doesn't matter if you're a democrat, a republican or an independent – it's not about politics. It's about supporting those who volunteered to serve our great nation. We're non-partisan and our members are from varying backgrounds and come from places all over the world. We come together here, at eMail Our Military, with one simple goal – to support our troops.
There are many ways to get involved from sponsoring to collecting mail to passing the word around.  Please take some time to visit eMail Our Military to see the different ways you can help and show support for our troops this holiday season.