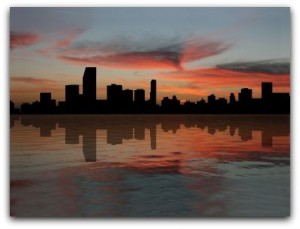 Miami Commercial Real Estate
If you are thinking of investing in Miami Commercial Real Estate there are many factors you should consider – in addition to cap rates and analyzing the actual investment, it's important to understand the management portion of a property.
Fortunately for you, Rick and I have been managing commercial properties for over 15 years and know the ins and outs of what it takes to keep tenants happy and maximize our client's investment at the same time. I'm not writing this article to pat ourselves on the back and tell you that we are great commercial real estate managers (although it wouldn't be a bad idea).
I'm writing this to let you know that because we deal with management intricacies on a daily basis and our team knows how to dissect financial statements and operating accounts in order to help our clients make sound decisions when buying Miami Commercial Real Estate. There is certain standard documentation you have to request from a commercial building owner when you buy:
Rent Roll
Type of Leases – commencement and expiration dates
Rentable square feet
Real Estate taxes
Electric
Garbage
Insurance
Water
Maintenance
First right of refusals
But getting this information does not always mean that what you'll get will be accurate. The exchange of Commercial records during a transaction can be tricky and as a Commercial Real Estate Buyer, you must identify "general and approximate" figures and be able to extrapolate data into real numbers that will be essential for a successful investment.
Our experience is mainly with Shopping Centers, Office Buildings and retail spaces, but have been lucky to learn about hotels, warehouses and multi-family buildings as well. Most of the commercial property owners we deal with are absentee owners and know that every detail of their business will be taken care of and most importantly, they will get a maximum return on their investment.