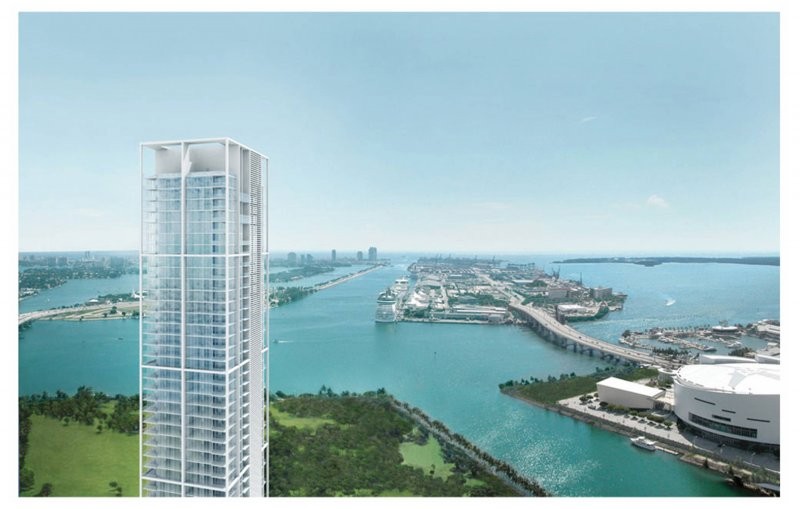 Miami Condo Views for Sale – Ten Museum Park Condo
Ten Museum Park Condo is one of our favorite buildings in Miami. Out of the 4 Miami-Heat Condo Towers (and a future one by Zaha Hadid), it is the smallest in scale, it is the least pretentious, and remains our top choice. Designed by architect Chad Oppenheim who continues to surprise us with his simplicity and regards for context.
All the bay facing condo residences are loft-style with 2 stories of magnificent views. Once MAM (Miami Art Museum) is finished across the street, these buildings will be even more sought out than they are now with great location within walking distance to the Arsht Center for the Performing Arts, the Miami Airlines Arena and MAM. We wanted to show you 4 residences for sale at Ten Museum Park Condo. We're talking 4 residences with exquisite Miami Views.
Ten Museum Park Condo PH4602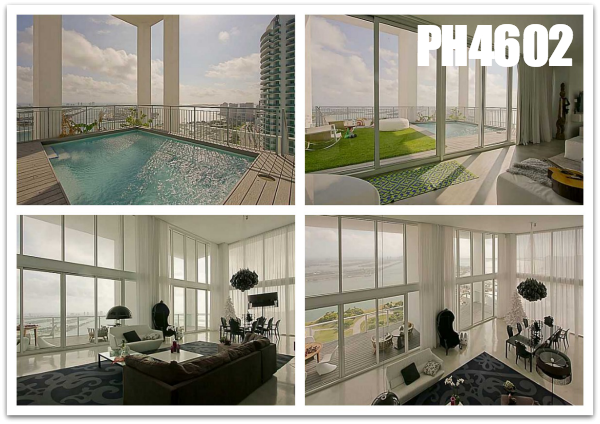 This 3-story penthouse has a private swimming pool, 5 bedrooms, 5 bathrooms, 1 half-bath, 6,000 sf of living space and owner is an interior designer. It is priced at $4.2 Million and is currently rented for 2 years at $14,500 per month. It's perfect for an investor that wants it occupied while Miami Condo prices are on the rise.
Ten Museum Park Condo 3602

With a price tag of $1.3 Million, this dream Miami condo with a view is much more affordable than the 6,000 sf penthouse. Although this condo residence has 2 bedrooms / 2.5 bathrooms, it boasts almost 2,000 sf of living space. Finishes include 32X32 white glass marble floors, electric shades and unbelievable views.
Ten Museum Park Condo 2704

Residence 2704 at Ten Museum Park is right under 2,000 sf with 2 bedrooms and 2.5 bathrooms. It's listing price is $1,050,000 – and is located on the NE corner of the building.
Ten Museum Park Condo 2501

This 1,906 sf residence is priced at $975,000 with 2 bedrooms and 2.5 bathrooms. It's a corner unit and location considered the best in the building, although I think everyone is entitled to their own opinion. UPDATE: unit SOLD for $855,000
Other Ten Museum Park Condo Options
There are 1 bedroom residences facing west that start at $335,000 in the building. the lowest priced 2 bedroom residence is priced at $430,000. And lastly, there is a 3 bedroom, 4.5 bathroom residence on the 42 floor priced at $2.25 Million. Remember our team is ready to help you with your Ten Museum Park Condo Purchase or sale and of course surrounding condos as well. Call us for details 305.758.2323 or tenmuseum@miamism.com