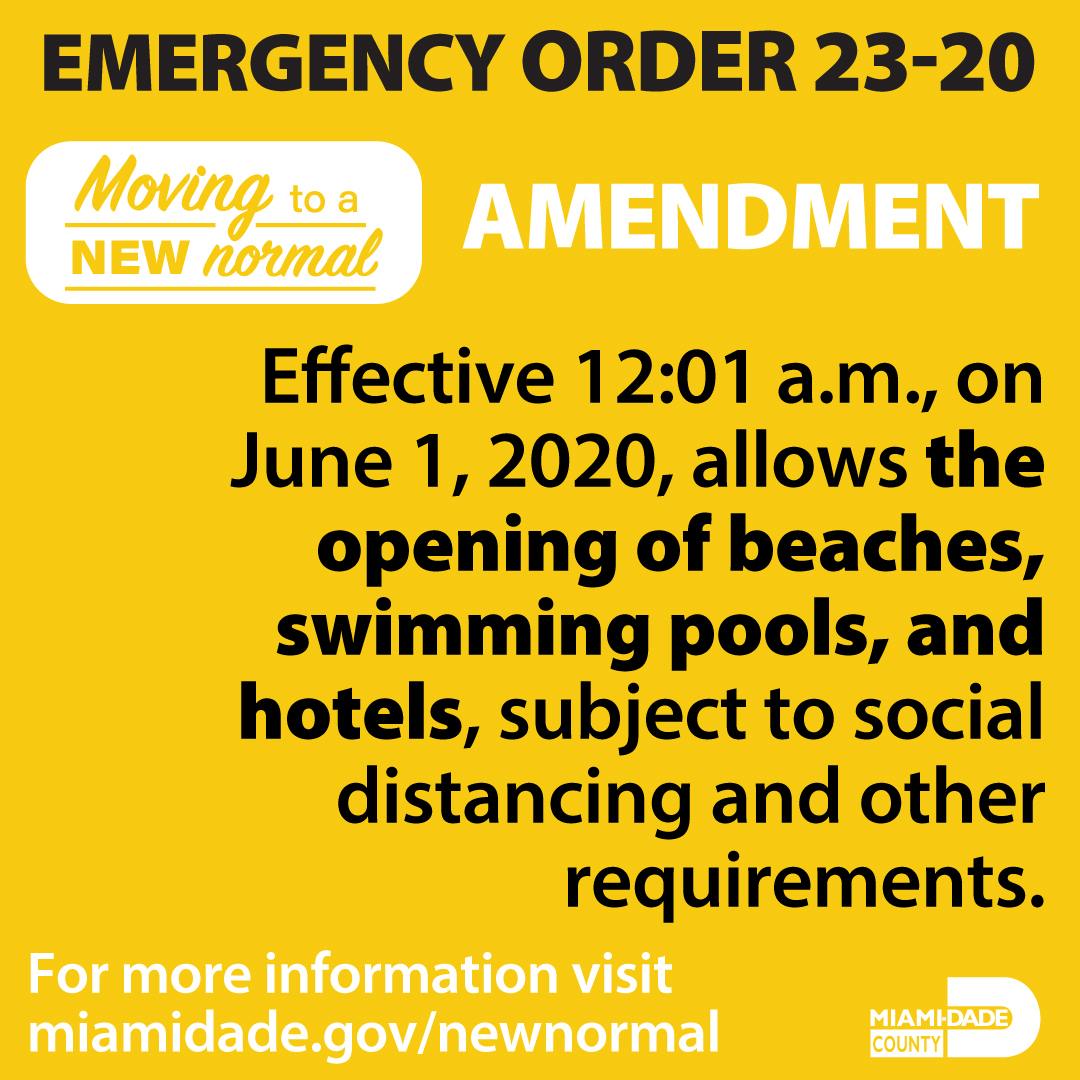 Miami-Dade continues to open with Covid-19 Safety Rules
Moving to a NEW normal is allowing Miami-Dade county to reopen businesses, parks, beaches and recreation with new safety rules.
Mayor Carlos A. Gimenez's Initial Reopening Plan identifies non-essential businesses allowed to open Monday, May 18 with stringent capacity and safety rules in place. Businesses may wish to enforce more stringent guidelines or procedures. Municipalities may choose to follow Miami-Dade County's guidelines or enact stricter requirements, but they cannot be more lenient. In addition, some businesses cannot reopen until a later date.
Business Guidelines
There are different business guidelines provided for different industries, these protocols for reopening were engineered by a group of medical experts, community members and county staff. The industries include Arts & Culture, Manufacturing, Offices & Shopping Centers, Personal Grooming, Restaurants, Retail, Warehousing/Trade & Logistics.
Recreation Guidelines
Parks, boating & waterways, and golf courses are open to the public for limited use by individuals and families as long as they follow current CDC and Florida Department of Health guidelines. Persons engaged in any otherwise allowed activity who are not observing social distancing will be required to leave the area or be subject to the penalties proscribed in section 8B-12 of the Code of Miami-Dade County. Please review the rules and guidelines in this section to ensure safety and prevent the spread of COVID-19 in our community.
Beaches, Swimming Pools & Hotels
JUNE 1st is the date!! Emergency Order 23-20: Beginning June 1, beaches, pools and hotels in Miami-Dade County will open with restrictions.
Please check Miamidade.gov/newnormal for additional information