Miami-Dade Property Tax Questions
Do you have any Miami-Dade Property Tax Questions?
Miami-Dade County's Property Appraiser, Pedro J. Garcia, offers TRIM (Notice of Proposed Property Taxes) outreach events throughout the year. These meetings offer a chance for you to meet one-on-one with the Property Appraiser's staff to review your real estate tax assessment and exemption status. For those of you that ask how to challenge your property's assessed value, when to file for Homestead Exemption, or any property tax related questions, this is your opportunity to get answers directly from the source.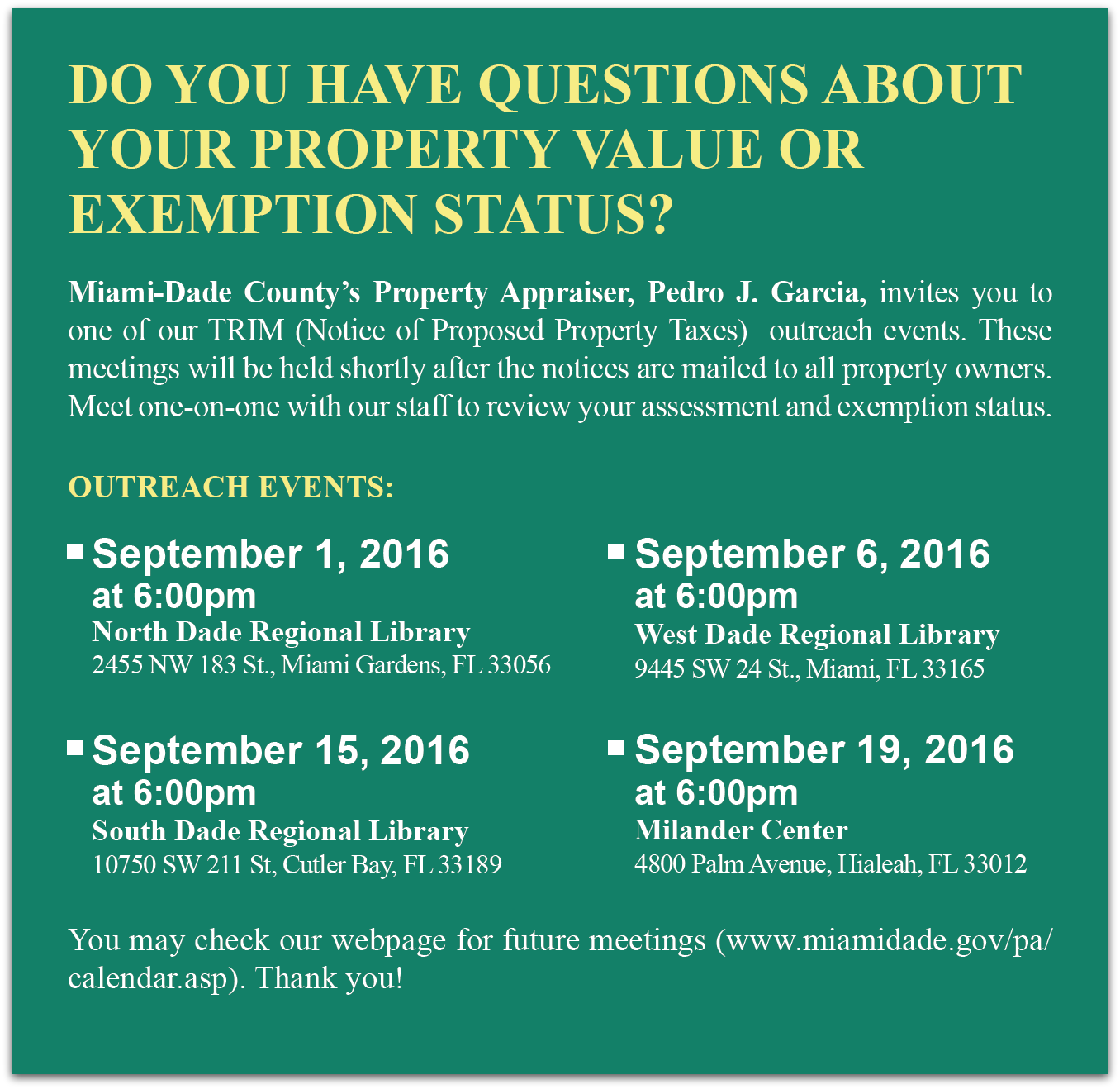 Miami-Dade Property Tax Oureach Events:
September 1, 2016

6:00 PM at North Dade Regional Library: 2455 NW 183 St., Miami Gardens, FL 33056

September 6, 2016

6:00 PM at West Dade Regional Library: 9445 SW 24 St., Miami, FL 33165

September 15, 2016

6:00 PM at South Dade Regional Library: 10750 SW 211 St, Cutler Bay, FL 33189

September 19, 2016

6:00 PM at Milander Center: 4800 Palm Avenue, Hialeah, FL 33012
For additional dates and/or future meetings click HERE, or contact property appraiser's dept directly at 305-375-4712 mdcpa@miamidade.gov www.miamidade.gov/pa FACEBOOK TWITTER