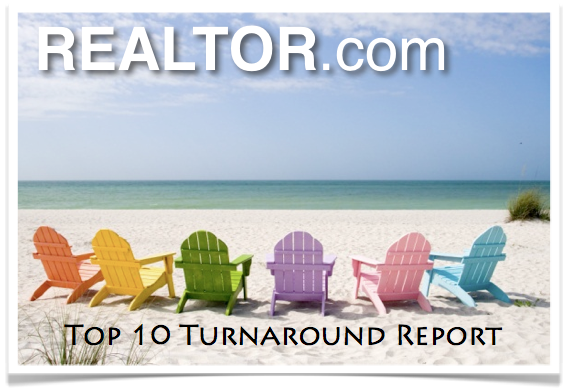 Miami Dominates REALTOR.com Top Ten Turnaround Report
Not a typo, you read correctly!
Realtor.com's Top 10 Turnaround Town Report, based on third quarter 2011 data, includes six Florida markets: Miami, Orlando, Fort Myers-Cape Coral, Fort Lauderdale, Sarasota-Bradenton, and Lakeland-Winter Haven.
And out of those 6 Florida markets, Miami is number one!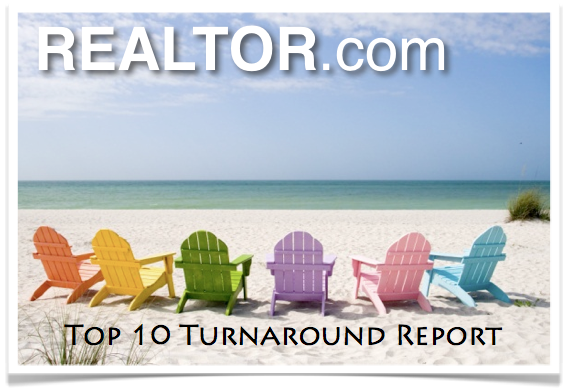 Miami, FL: The number one town on the report, Miami has gone from being one of the first victims of the subprime crash to having a healthy inventory that is only half the size from a year ago. Today, Miami is only reporting one foreclosure for every 407 homes, compared to the national rate of one per every 213. And, condo sales have increased 79 percent in the first five months of this year, largely due to an influx of foreign investors.
We do expect you to be suspicious about these stats, after years of  hearing the worst about Florida, why would you not question our market?  All we can ask is that you request proof from us.   We have been providing evidence here on a regular basis, to show that desirable areas in Miami are not just seeing a price increase already, many areas don't even  have distressed inventory available, and in many cases we are seeing proof of a seller's market.
Every neighborhood is different and has its quirks, so depending on the type of property you are selling or buying, its condition and location within the neighborhood, things can vary quite a bit.  Don't be afraid to ask us, that's what we're here for.
Realtor.com's Top Ten Turnaround Town Report is compiled using a formula based on price appreciation, changes in inventory, median age of inventory, searches by Realtor.com visitors, and unemployment data.
New REALTOR.com Post with quote by yours truly  Miami, FL Tops REALTOR.com's Top Ten Turnaround Town List | REALTOR.com® Blogs
December 2011 real estate search results are in and Miami, FL was the #18 most searched market in the country in December 2011, based on data released today by Realtor.com
Median list prices for homes in Miami, FL hit $265,000 in December 2011, a 32.50% increase from one year ago this month, and 2.32% increase from November 2011.  The national median list price in December 2011 was $188,000, a 5.03% increase compared to December 2010.
Each month, Realtor.com surveys up to 250 Metro Service Areas (MSA) throughout the nation and monitors real estate trends including consumer search behavior, median list prices on for sale homes, active inventory counts and median age of inventory. The information is released to local markets to help consumers and real estate professionals as they work together to successfully navigate their local market.
[custom_button]