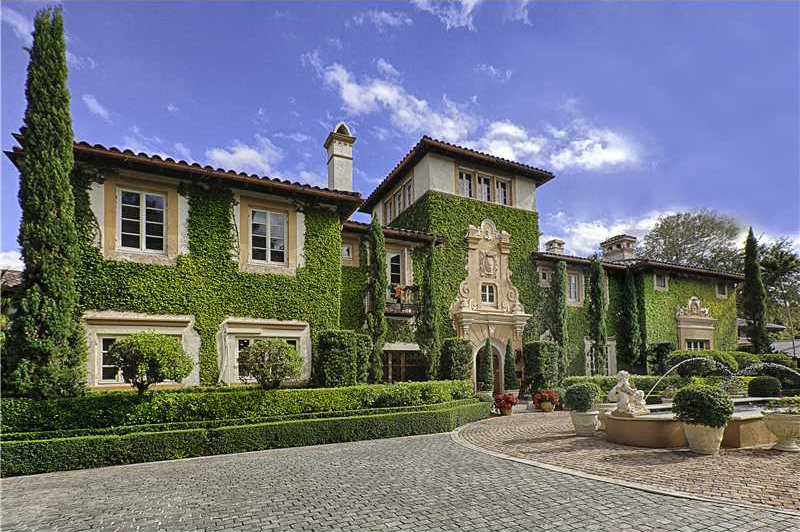 Miami Historic Homes – Walter DeGarmo
We know our Miami historic home inventory and you need to know that there are currently 3 spectacular Walter DeGarmo homes for sale both in Coral Gables as well as Coconut Grove. If you have been looking for a Mediterranean home in Miami, one of these may do the trick. Call us to schedule an appointment to go visit one or all of these homes and we guarantee you will walk away with knowledge you didn't even know you would care for. I do warn you that I get a bit emotional, DeGarmo spaces are magical. If you are wondering why DeGarmo sounds so currently familiar, it's because of the recent controversy behind Dr. Hochstein and Housewife of Miami's approval, by City of Miami Beach, to knock down their amazing Walter DeGarmo Star Island home. Walter DeGarmo, was a prolific architect in the early 20th Century – an architecture graduate from Cornell University, DeGarmo moved to Coconut Grove in 1903 and was responsible for the design of many residences and public buildings in South Florida. He was the first registered architect in Miami and a protegé of John Russell Pope, architect of the Jefferson Memorial and the National Gallery of Art in Washington, D.C. DeGarmo was a classicist with an interest in tropical architecture and always challenged by the marriage of these 2 concepts. His homes always boast open loggias and/or beautiful court yards. DeGarmo became one of the early masters of the Mediterranean Revival Style. His most prolific years were from 1906-1926, during the Miami Boom times.
3305 Alhambra Cr – Coral Gables home by Walter DeGarmo
Priced at $12,500,000.00 No longer for sale It doesn't get better than this – directly on The Biltmore Golf Course with direct views of The Biltmore Hotel, in the heart of Coral Gables. This historic estate by Walter DeGarmo has 8 bedrooms, 6.5 bathrooms, over 9,500 sq.ft. of living space and sits on a 23,420 sq.ft. lot. It has a private cottage/guest apartment and original features throughout including inlaid marble floors, intricate cuban tile floors, wood beamed ceilings, arched windows and doors as well as framed vistas typical of DeGarmo.
3650 Klebba Ln – Coconut Grove home by Walter DeGarmo
Priced at $3,850,000 SOLD for $3,407,991 The price may not reflect what the historic magnitude of this Coral Gables estate by Walter DeGarmo. He built the home for The Matheson Family and it has almost 12,000 sq.ft. of living space (not a typo). We're talking 9 bedrooms, 9 bathrooms and 4 half bathrooms. It sits on a 45,000 sq.ft. lot and is located in The Klebba Bay Estates area of Coconut Grove. Original features include wood beamed ceilings, original fireplace and mantle, woodwork, loggias and so much more.
1006 S Greenway Dr – Coral Gables Home by Walter DeGarmo
Listed at $1,895,000 SOLD for $1,780,000 Across from the Granada Golf Course, in Coral Gables, this Walter DeGarmo treasure is half the size of the previous two homes mentioned, but still grand in scale. My favorite part in the interior court-yard flanked by loggias. This home received the City Beautiful Award in 1977. It has 5 bedrooms, 5 bathrooms, over 5,500 sq.ft. of living space and sits on a 22,500 sq.ft. lot. Built in 1953 and nicely updated. Don't let the colors distract you from the architectural features, there are too many to mention.