Miami Home Sellers, don't leave money on the table!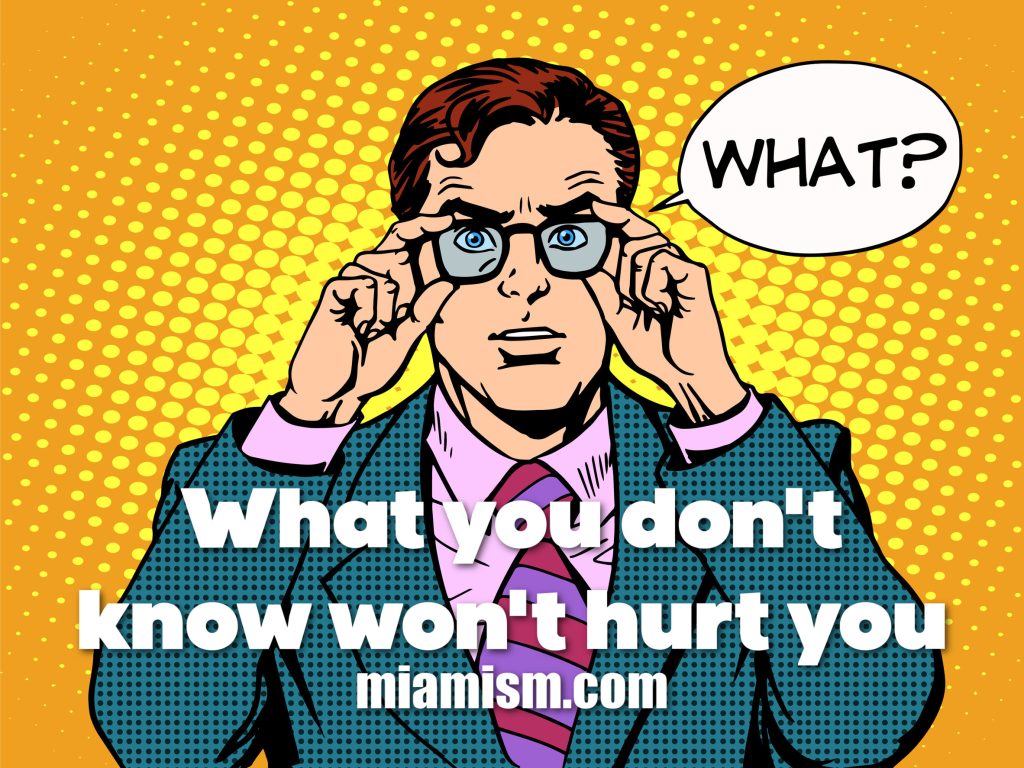 Every single media outlet is telling you how aggressive the real estate market is right now, how properties are sky rocketing, how inventory is low and how great it is to be a seller today.  Although it's all true, and although you imagine it to be a really easy market to sell, what you don't know won't hurt you.
If you are a seller, you have the ability of listing the property yourself, of reaching out through social media channels, even going through popular neighborhood forums like Next Door, and making the sale yourself.  What you don't know is that you ARE leaving money on the table.  WHAAAAT??!!
Not a real estate ploy, we actually love the educated consumer that can do it on their own.  But today's market is so aggressive and complicated that you HAVE to strategize and you NEED to know how to navigate these intense waters.
CASE STUDY NUMBER 1 – Waterfront Home
We listed an empty waterfront estate that needed work – we're talking sea wall needed to be redone, interiors needed a complete rehaul, roof had a leak and although clean architecture, most people would have considered this property a tear down.
Market study showed a value of approximately $1.2 Million – next door property that was completely remodeled sold a month prior for $1.4 Million.  Seller would have been happy with the $1.2 Million market price.
We suggested listing at $1.45 Million and strategized a plan to create interest:  placed as coming soon listing without showing the property and created a list of interested people.  Scheduled an open house for everyone (list of 20+ agents and unrepresented buyers) to see at the same time.  We set a transparent time line for all parties (time to see the home, deadline to submit offers, time of response from seller).
The home sold for $1.55 Million – that's $350,000 more in the seller's pocket!!
And difficult issues I will not go into detail about is how we navigated the appraisal, insurance, and house inspections <<< all these are killing deals today.
CASE STUDY NUMBER 2 – small starter home
We listed a 40's home with tons of charm but with major deferred maintenance issues.  This is a house that would attract first time home buyers who are petrified of major work.
The market showed a value in the high $500,000's and we suggested a listing price of $675,000.  Seller understood all the inspection issues and expected home to sell in the low $600,000's.
We strategized a similar plan to create interest:  placed as coming soon listing without showing the property, created list of interested parties and had an open house for all to have the opportunity to be "the first" to see it.  We set transparent time line – time to see home, deadline to submit offers, time of response from seller.  This one shocked us – we received over 20 offers – some $300,000 over asking with no contingencies (no financing, no appraisal and no inspection contingencies).
Making a decision on this one was not easy and you may think seller selected the highest offer and the answer is no.   Sometimes the highest offers are the BS ones (sorry for the expletive but it's true).  Seller decided to give a chance to a first time buyer with financing who was willing to waive appraisal contingency (since we were 100% sure the home would not appraise at contract price)
Long story short, that buyer chickened out and cancelled during inspection period.  We recommended that seller go with BS contract as backup since…who would not like an additional $300k in their pocket.  Sadly, I had smelled the rat correctly and that BS buyer ended up showing true colors and tried negotiating terms of contract to complete ridiculousness which caused seller to cancel.
That home ended up selling almost $100,000 over market price.  That was considerable extra cash in the seller's pocket!
And difficult issues not mentioned:  how we leveraged backup offers, how we were speedy with cancellations and moving on so house would retain its rhythm in the market.
---
So there you have 2 examples of what many may have considered straightforward cases.  If not handled correctly, sellers would have left money on the table.
We have dozens of these, some a lot more complicated than others.  Every single one was difficult to maneuver and all with very different challenges that even with our experience, we could not have foreseen.
Why do I tell you this?  Because we are seeing a lot of pats on the back of people feeling good about not having to list their homes.  Even real estate agents doing off-market sales knowing very well that not listing homes unequivocally means a loss for their seller clients.  Placing your home on the market, giving buyers a fair chance to compete, having a plan and strategy with someone with experience, is crucial!
But of course, if you are willing to leave money on the table, it's your choice.  If not, give us a call, our team is ready for you.