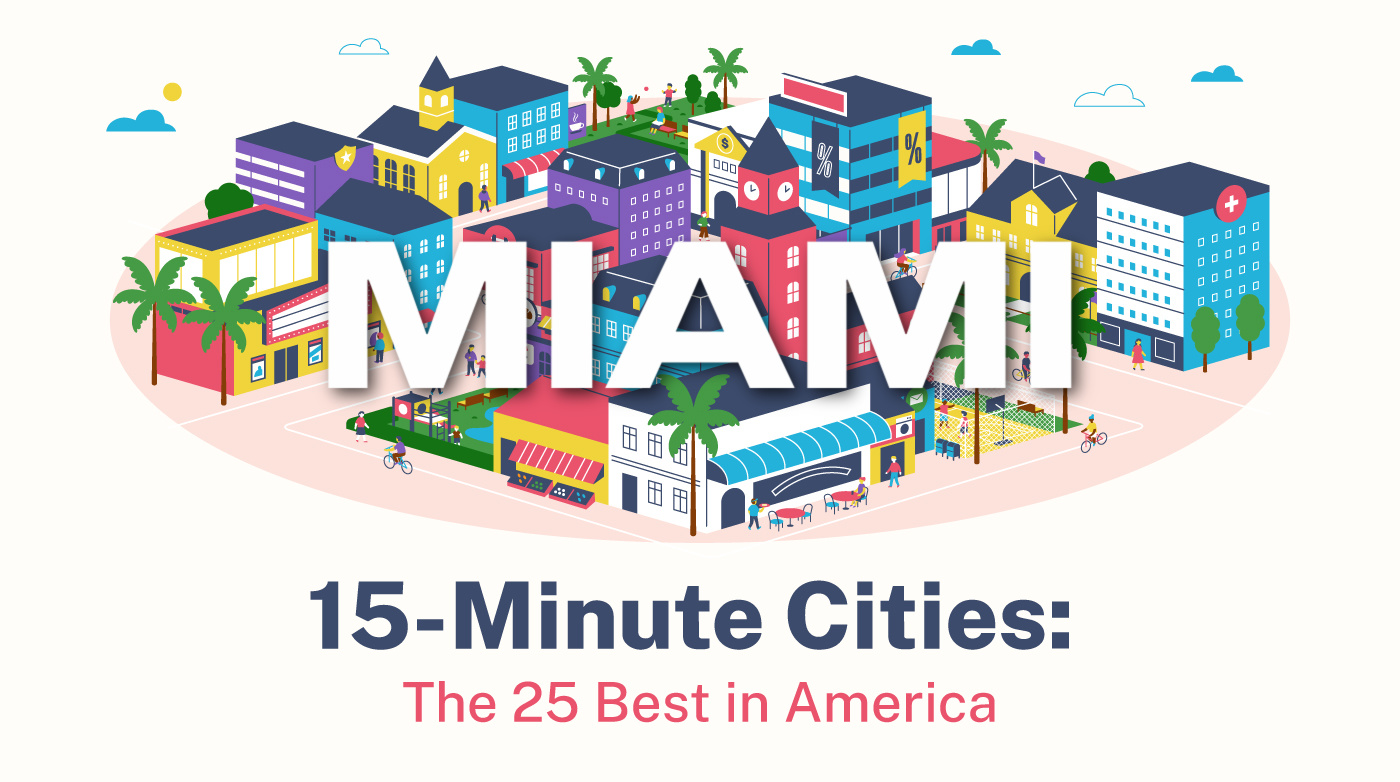 Miami Leads '15-Minute City' List
What in the world is a 15-minute City and why should you care? And who is CNU.org?
I've written about Green Urbanism and New Urbanism in the past – city densities, usabilities, walkabilities and the simple concept of creating cities to be inclusive and resilient is a big deal in my book.
Public Square: A CNU Journal
Is a publication dedicated to illuminating and cultivating best practices in urbanism in the US and beyond. Powered by the Congress for the New Urbanism, Public Square is built to add depth and rigor to the practice of urbanism and improve our capacity for creating to build inclusive, resilient places—places that people love.
15-minute City
The "15-minute city" may be defined as an ideal geography where most human needs and many desires are located within a travel distance of 15 minutes. Here's what that means.

The 15-minute city is defined by its ability to provide access to all human needs by walking or bicycling for a quarter hour or less. Transit should be provided within the 15-minute city, but cannot accurately define its scale—for reasons that will be explained later.
Top 10 '15-minute city' list headed by Miami
Get out!! After all the urban sprawl conversations and the need for a car – how in the world is Miami number 1?
Well… it was a study by MoveBuddha.com where they looked at all BIG American cities and evaluated the walkability and bike-ability alongside the density of necessities and uncovered the US cities with the most potential for transitioning into a 15-minute community.
Miami may not be the first city you'd suspect as a 15-minute locale, but thanks to a collection of small urban meccas across the city with pedestrian-friendly designs, the transformation is in full swing. Other efforts include projects like the Underline working to repurpose surfaces under the Metrorail into gardens, walking paths, and open-air gyms.

Miami is also home to start-up REEF, building a network of hyper-local urban hubs to connect local residents to local goods and services in cities across the nation.
BOTTOM LINE: We are moving in the right direction and we have leaders that care about Miami's path and responsible growth. Now to address Sea Level Rise and my world would be complete!