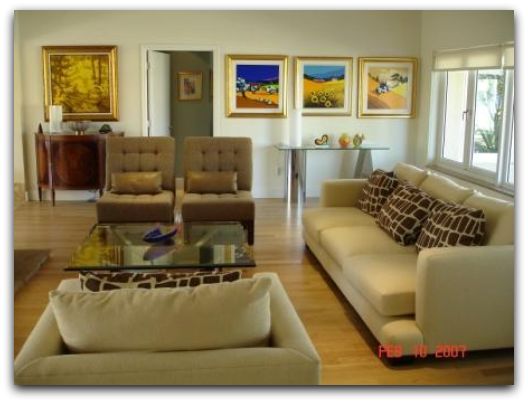 Miami Luxury Real Estate Pick – Miami Shores
I wrote this post back on August 23, 2008 and had to come back to it because this wonderful Miami Shores home is now in Foreclosure! Sadly enough I know, but now a very lucky someone will have the opportunity to snatch an amazing home for an even more amazing price. Now listed for a mere $774,900 it should fly off the market! (UPDATE: SOLD FOR $801,000) The story is that a contractor bought the land on October 2006 for $420,000 and built a brand new, gorgeous home right when the market was turning. This contractor had a history of selling his projects at record prices and in record time, but was not so lucky with this particular one. He listed the property in May 2008 for $1,995,000 (which in my opinion was overpriced and should have started at $1.3). He lowered the price on June 2008 to $1,599,000, then became a short sale in May 2009 for $999,000 with a contract falling through and is now a bank owned property. The current MLS description reads as follows (they have every right to scream with all the CAPS by the way):
CORPORATE OWNED!!! NOT A SHORT SALE!!! GREAT INVESTMENT OPPORTUNITY!!! IMPRESSIVE NEW CONSTRUCTION 2 STORY ESTATE IN MIAMI SHORES (NEVER LIVED IN). FEATURING 5 BEDROOMS, 5 FULL BATHS, FORMAL LIVING ROOM WITH WOOD- BURNING FIREPLACE, FORMAL DINING ROOM, HUGE GOURMET KITCHEN OPEN TO FAMILY ROOM. FANTASTIC MASTER SUITE WITH SITTING AREA & BALCONY OVERLOOKING POOL AREA. PROPERTY SOLD IN "AS-IS" CONDITION. PLEASE SEE BROKER REMARKS FOR OFFER SUBMISSION INSTRUCTIONS.
Will take photos tonight and post them – guessing the appliances and fixtures have been stripped. UPDATE: Here are photos of current condition of the home (kitchen appliances are gone as well as speaker system and washer and dryers from upstairs and downstairs laundry areas) – the house is still in great condition and water heaters as well as air conditioners and pool pumps still remain untouched.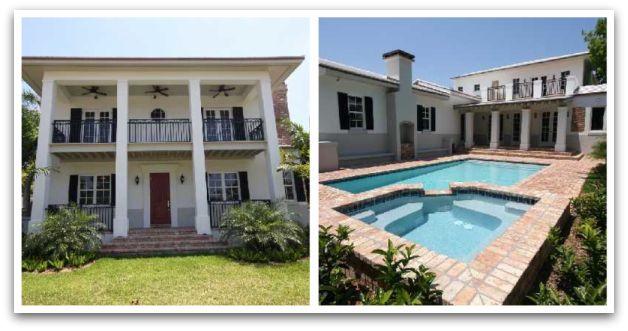 This week's Miami Luxury Real Estate Pick is located in Miami Shores (my local stomping ground). It's not often that I point out new construction unless I absolutely believe in it and this happens to be one of those houses. Miami Shores was developed in the 1920's by The Shoreland Company and did an amazing job of urban planning which is one of the best features of Miami Shores. The setbacks and scale of the homes, the rear alley system, the width of the streets, sidewalks and tree-lined streets, is what makes Miami Shores the beautiful community that it is today, and not to forget the fact that we have so many fabulous Mediterranean Revival homes. This home was buildt new in 2008 and no expense was spared – from commercial grade appliances to Cherry wood floors, but what impresses me the most is the grand scale of each room, with soaring ceilings and clean lines that were kept simple but at the same time elegant. The fact that the home respects the scale of the adjacent homes and its urban context is a huge plus in my book as well.
448 NE 96th Street – Miami Shores, FL 33138
Listed for $1,599,000 $774,900 SOLD FOR $801,000 on March 19, 2010

The MLS description reads as follows:
Unbelievable attention to quality and detail have come together to create this spectacular two-story newly constructed masterpiece located in the heart of Miami Shores, Florida. Ten foot ceilings, custom crown moldings, Cherry wood floors, camera security system, bose sound, formal dining and grand staircase are only a few of the extras to impress the most demanding buyer. Master bedroom boasts a private terrace overlooking pool and spa. Huge gourmet kitchen with Black Galaxy Marble counters, A must see home.
Features include:
3,714 sq. ft of living space (as per builder) and 4,389 sq. ft. with terraces
75 X 143 ft. lot (10,725 sq. ft.)
downstairs and upstairs laundry rooms
Cherry wood floors and Marble
Commercial Grade appliances
Impact resistant windows and doors
Grand Master Suite facing pool with private terrace
**property information courtesy of South East Florida Multiple Listing Service and Kellogg Realty, Inc. **