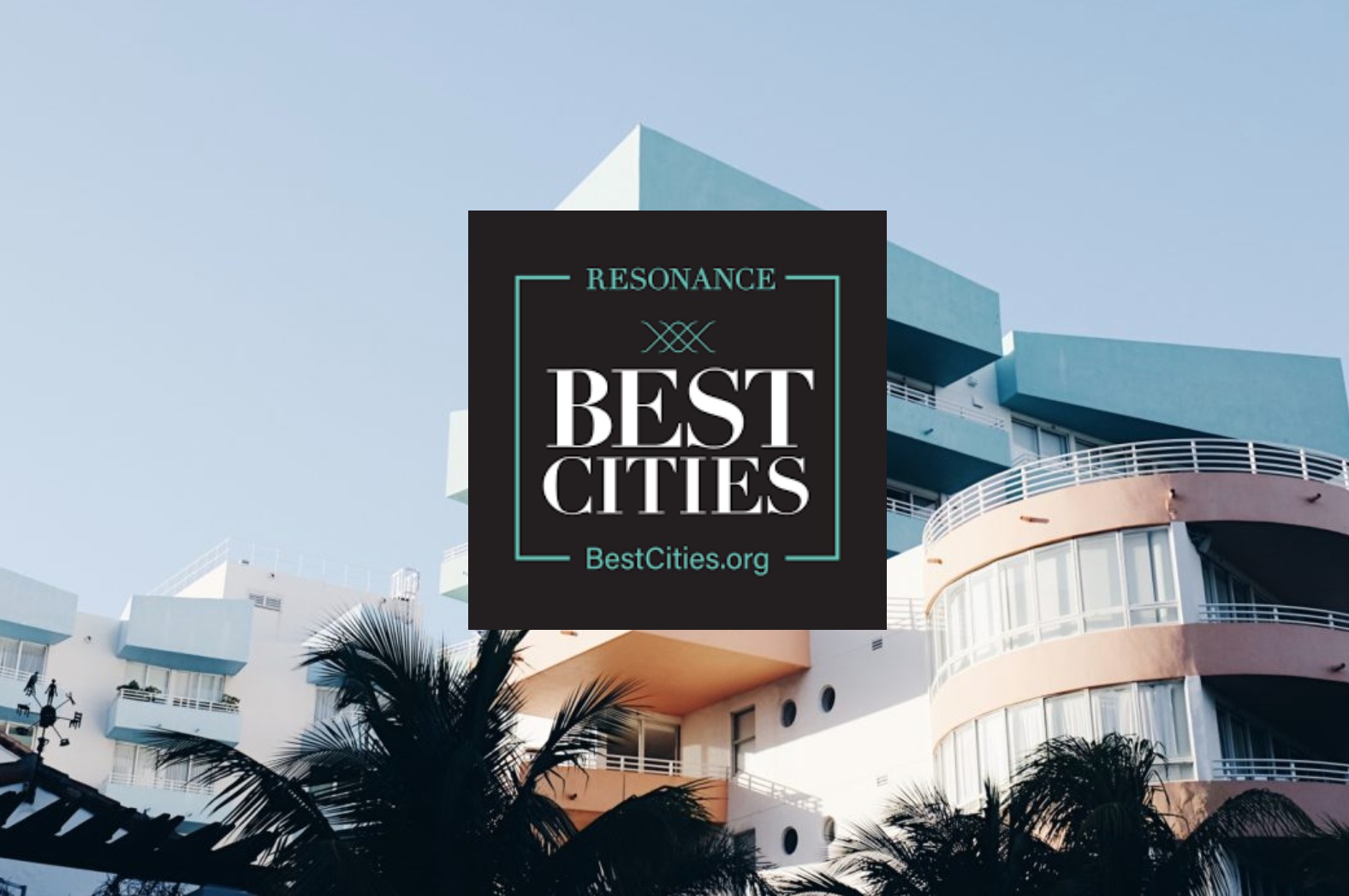 Miami makes America's Best 10 Cities List
Miami ranked No. 8 in a study completed by Resonance Consultancy Ltd, a global adviser on tourism, real estate and economic development, based out of Vancouver, British Columbia.
The 2018 America's Best Cities Report ranks the nation's best large and small cities using Resonance Consultancy's unique combination of statistical performance and qualitative evaluations by locals and visitors in 28 areas grouped into six core categories.
On the Amazon shortlist and enjoying unprecedented arts investment, Miami's creativity is fueled by its arms-wide-open acceptance of new immigrants. It's why the city ranks #1 in our People category.

Local media and economic development offices hailed the decision as evidence to the world that (in the words of Alyce Robertson, executive director of Miami's Downtown Development Authority) "We're not just a fun-in-the-sun city. We move from our 'vacation spot' designation and into 'international business capital'."

Others used it to highlight the brainpower produced by the South Florida region, citing the fact that Jeff Bezos graduated from Miami Palmetto High in 1982.

Michael Finney, president of the Beacon Council, Miami-Dade's economic-development agency, articulated the opportunity for the city to The Miami Herald earlier this year: "Miami should be a target for consideration as other businesses are considering expansion locations. So we will take that messaging and build that into our marketing narrative. It's a very important thing."
Miami No. 8
But you NEED to read the article because it really describes Miami in its best light from natural attributes like Biscayne Bay, to openness to immigrants and the LGBTQ Community. Our education, languages, concentration of international banks, of Spanish-language media, Art Basel, Star Architecture, Art, Fashion, Shopping … and so much more.
I personally love these articles that reinforce what we keep telling you. It's great to get the opinion of a third, objective party, because we do, after all, LOVE our Miami!
PS – Miami ranked 27 in the World's Best Cities!!
An alchemy of immigrant hustle and hedonism creates a creative buzz like nowhere else.