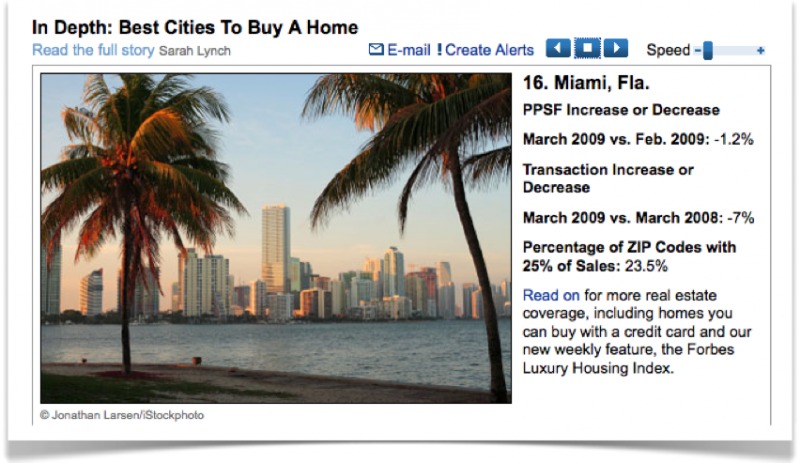 Miami makes list of best cities to buy a home
First it was Cramer – now it's Forbes. Keep that Positive Miami Beach Real Estate News coming! Miami makes Top Cities to Buy a Home in a recent article by Sarah Lynch for Forbes.com.
While the majority of the nation's housing markets are still working toward a bottom, some cities are boasting fundamentals that make them good places to buy a home now.
The stats where arrived by:
examining the number of ZIP codes with 25% of the area's sales to determine those in which activity is most evenly distributed.
examining increase and decrease in price per square footage to determine where market value

is the highest.
looking at transaction rates in each city to determine where the housing markets are most active.
Each city was then scored by category and then scores were combines to determine final ranking.
Miami ranked 16th and other Florida cities included were Tampa and Jacksonville.
To top it off, our own Coral Gables, Florida made number 3 in America's Top Selling Luxury Neighborhoods written back in an April article also by Forbes.