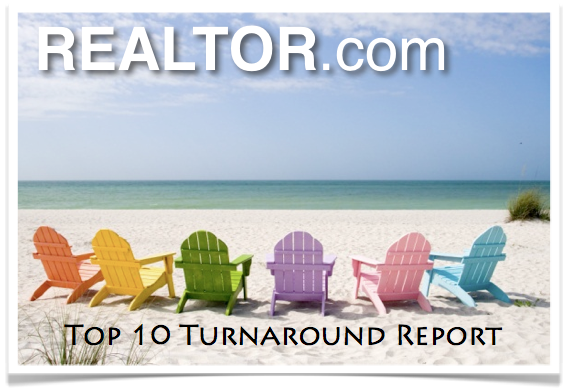 Miami makes REALTOR.com Top Ten Turnaround Report Again!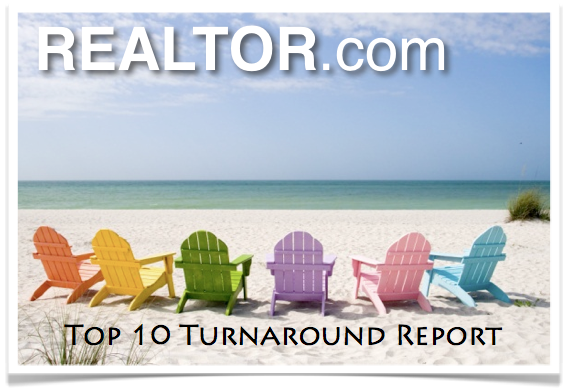 Back in January, we reported that there were 6 Florida markets in Realtor.com's Top 10 Turnaround Town Report, where Miami was number 1. Now, in REALTOR.com's Top Turnaround Towns For The Second Quarter 2012, just one market in Florida and six in California dominate the first 10 positions. And guess what? that one Florida market happens to be Miami and came in at number 3!
3. Miami, FL, comes in #3 on the list this quarter. This market's turnaround can be attributed to its decrease in inventory, an increase in list prices and shortened time on market. For-sale inventory decreased by -33.15% compared to the same quarter last year, and the market is moving 49.62% faster.  Additionally, median list prices increased by 19.41% from Q2 2011 to Q2 2012. According to the Miami Realtors group, all-cash sales are a norm in Miami, accounting for 65% of all sales that closed in June 2012. Distressed properties are in high demand, totaling 44% of closed sales in June. Unemployment in Miami is at 9.2%, slightly higher than the state average of 9.0%.
Please keep in mind that when anyone talks about turnaround real estate markets, it will mostly affect the median price ranges and below.  What we are seeing in Miami in general is that properties below $250,000 are flying off the shelves like they were a blue light special.  From multiple offers to actual sales above market price.  For those wanting a home in that price range, it can be extremely frustrating, especially because they will be competing against all cash investors with quick closings who don't really care about the condition of the home, but see ROI because of the climbing real estate market.
Miami keeps shocking the nation, let's see how if it will stay amongst the top turnaround markets much longer.
If you're curious about how Realtor.com comes up with these numbers, here's their methodology:
Rankings of markets are based on their positive year-over-year median price appreciation, reduction in year-over-year median time in inventory, inventory reductions and low unemployment rates on a year-over-year basis. The Realtor.com Turnaround Towns Report uses a formula based on price appreciation, changes in inventory, time in inventory, unemployment rate, and searches by Realtor.com users — a leading indicator of demand — and the ratio of search to listings to equalize markets by size. The resulting report not only reflects price changes that have taken place, but also gives weight to supply and demand dynamics that will create continued progress in future months.
Click here to find out how much your home will sell for in this market