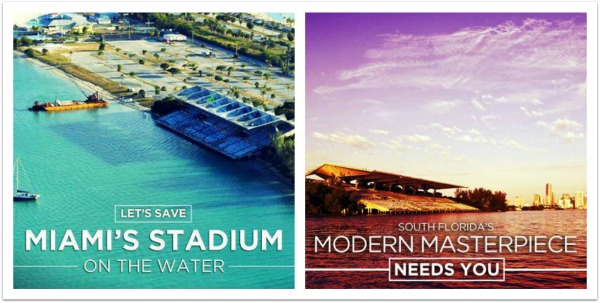 Miami Marine Stadium Plans Approved by City Commissioners
We have great news to announce …
The Miami Marine Stadium's plans were unanimously approved today by Miami City Commissioners! CONGRATULATIONS!
Thanks to all of your support and letters to the commissioners, as well as help from The National Trust for Historic Preservation and Gloria Estefan's video below, the Marine Stadium is ready to attack its next plan …. fundraising!
I was happy to serve as correspondent of the event for The National Trust of Historic Preservation today and report the good news.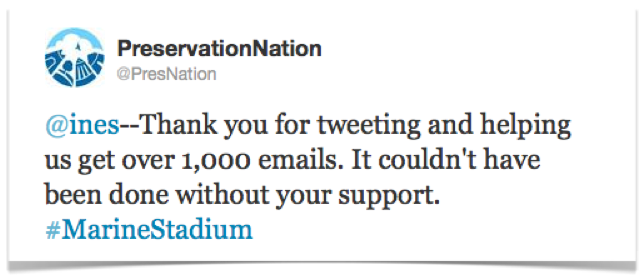 Follow Twitter feed about #MarineStadium
Original miamism article about The Miami Marine Stadium:
Celebrating today's news with architect, (and my professor at The University of Miami) Jorge Hernandez, Miami Mayor, Tomas Regalado, original stadium architect, Hilario Candela, and yours truly.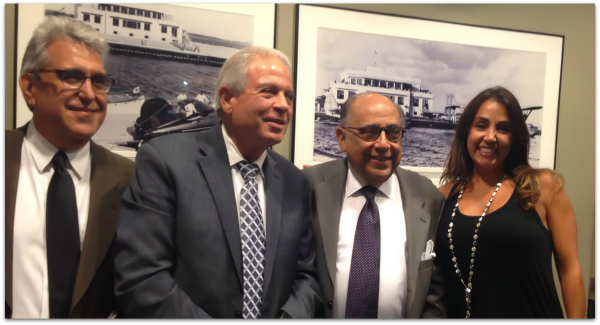 But our work is not finished.  City commissioner and vice-chairman, Willy Gort, was impressed with over 1000 letters sent in support of the stadium and urged those that sent letters to also get involved and volunteer to get the project completed!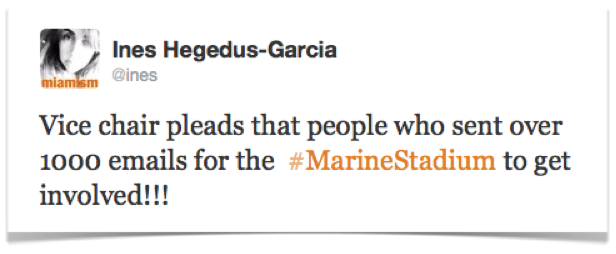 NOTE:  The Marine Stadium's restoration efforts are currently on-going, spearheaded by Friends of The Marine Stadium and The National Trust for Historic Preservation.  The City of Miami has given a deadline of 2 years to raise $40 Million.  The National Trust for Historic Preservation is now accepting donations – every penny counts! PLEASE DONATE TO RESTORE THE MIAMI MARINE STADIUM