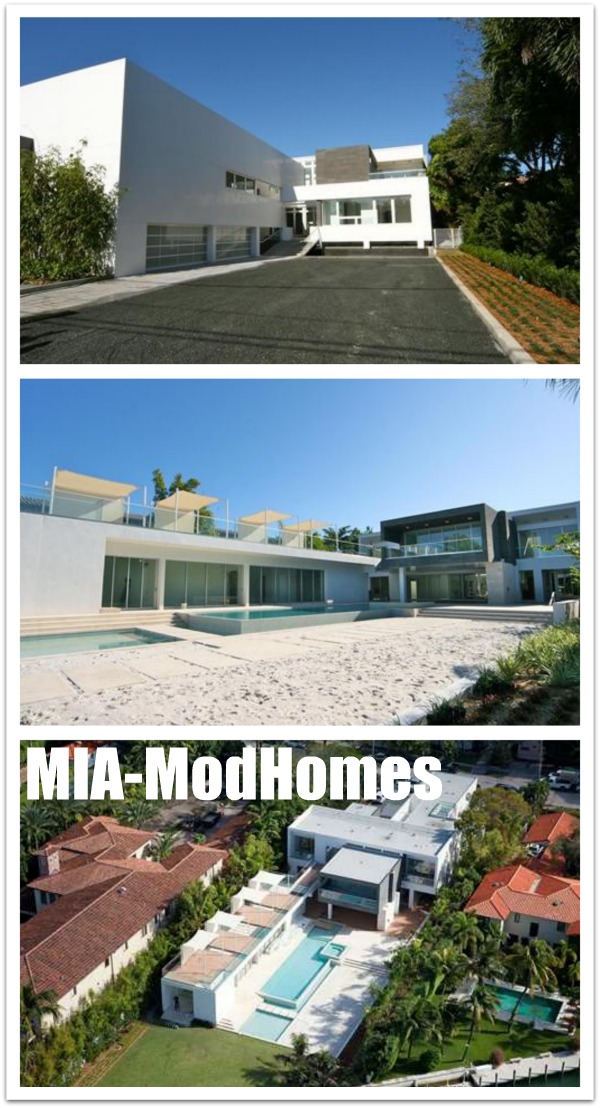 Miami Mod Homes – January 2012 edition
This month's edition is on North Bay Road (Sunset Lake subdivision). This is definitely a WOW type of home but location is a bit disappointing, right behind the Sunset Islands with more of a canal front location than bay.  At least you don't have any fixed bridges to the bay and you do have protection from the elements, but this house would almost be perfect with open bay water frontage.
Miami Beach Mod Home at 2040 N Bay Road
listed for $16,500,000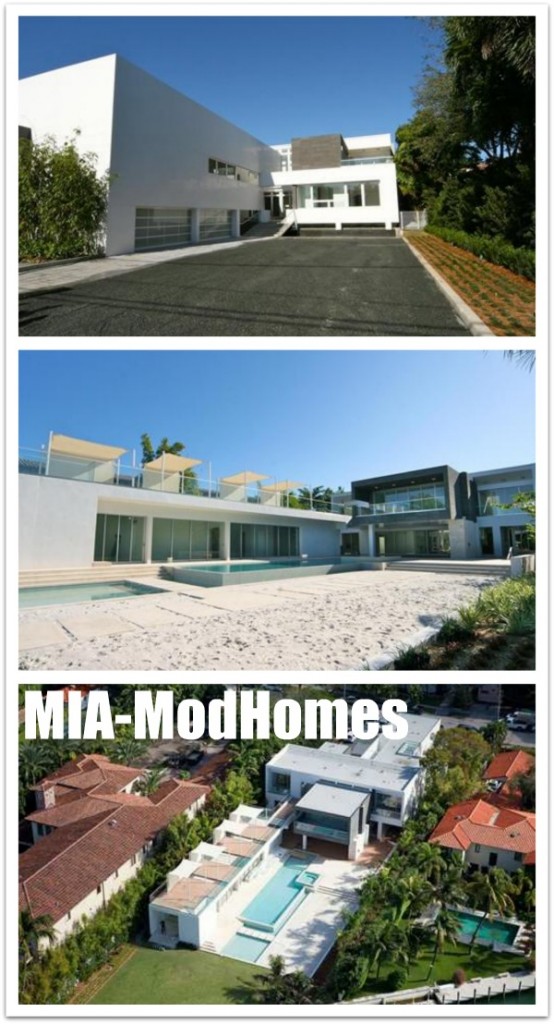 The massing and volumes of this North Bay Road home make me smile from ear to ear.  Straight angles, not over designed, sultry, sexy and functional….doesn't get better than that.  This home is 11,857 square feet! and the lot is unusually long with 308 feet in-depth compared to its 100 feet of width – hence the long and narrow construction.  The homes on this portion of North Bay Road seem to be on top of each other because they take advantage of every inch of "buildable" land on their properties.  But in reality, they do keep a comfortable distance from each other.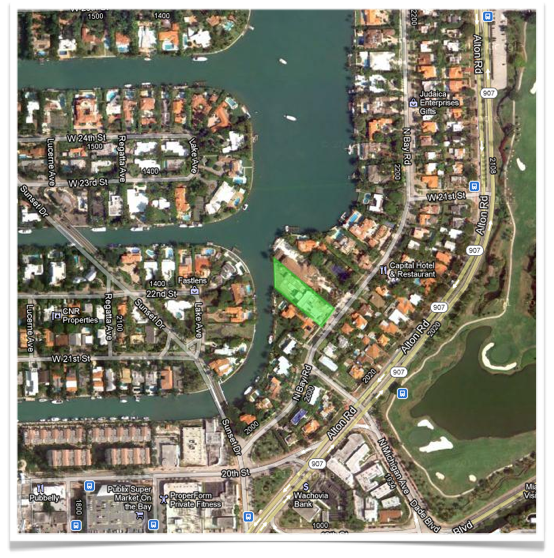 I am sure that when the current owners decided to build this beauty, they knew that the location and unusual direction of the lot would be a struggle for any future buyer.  So they decided to make up for any of those objections by really building an amazing house.  Take a look at an aerial of the property showing the skewed lot on the water.  The positive aspect of the angle is that it gives them 135 feet of water frontage instead of the 100′ you expect.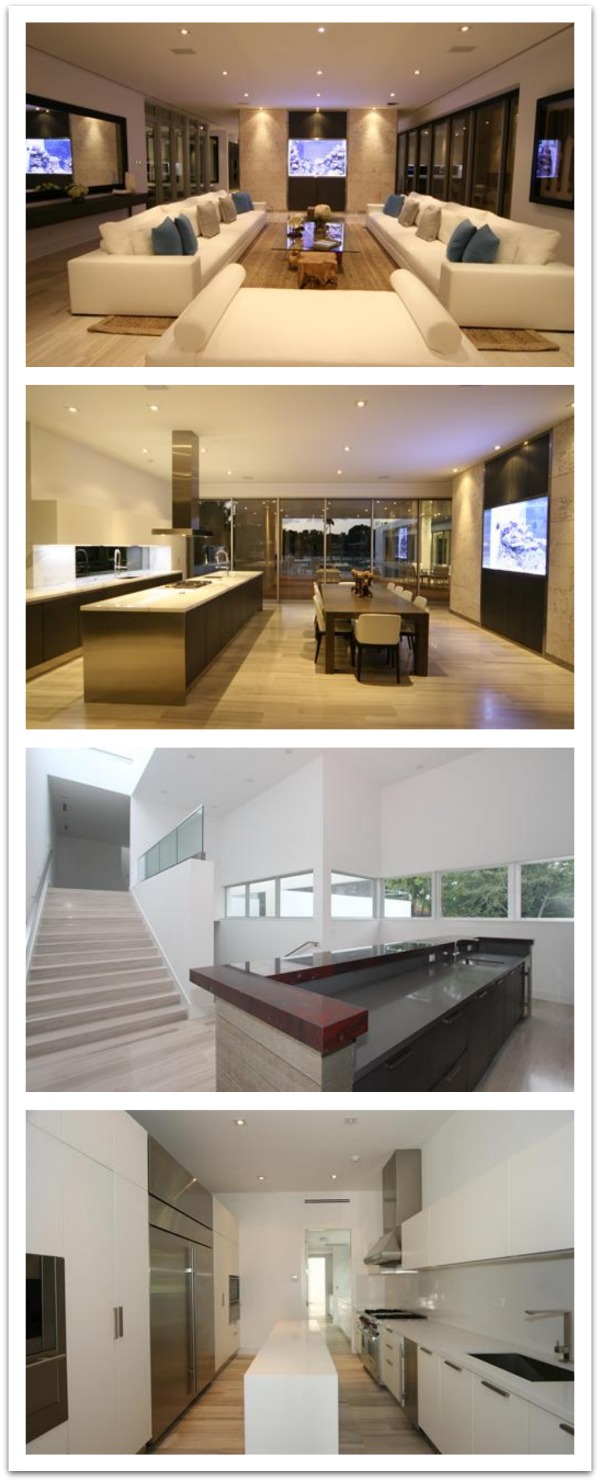 The house has double gourmet kitchens as well as summer kitchen equipped with pizza oven.  We can certainly assume that these people love to entertain and cook.  I love the fact that the "caterer's kitchen" is something that is becoming popular in Miami Beach within the mega luxury real estate realm.  Nothing like keeping your kitchen clean and untouched while caterers make a mess of their own kitchen.
I wish I knew who the architect and interior designers were in this property – the use of materials in the secondary spaces are not what I would expect, but they work and the minimalist feel is never jeopardized.

I think the master suite is my favorite part of this home.  It seems to float above the rest of the space with perfectly framed views and private terrace that completes the exterior facade – solemn, dignified and perfect.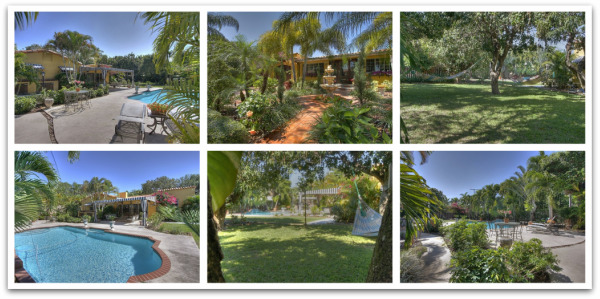 The exteriors are all perfectly orchestrated.  From the approach to the house with a play of window proportions and water element, to the use of every flat roof as a roof terrace and finally with a lap pool and spa that mimic the proportions and extended house foot print.  When you start scrutinizing the elements used throughout the house, you notice that nothing is there by chance, but instead you will find a well throughout out approach to architecture that is refreshing.
As for the wood finish in the back terrace, not even if it was IPE wood from Brazil would I have that as a choice, the maintenance can be brutal.  I would be more apt to selecting a raw limestone or concrete finish to avoid the constant treatment of the wood.
As for that small triangular patch of grass between the dock and the pool deck – it just seems it is wasted space when in reality it has not yet been designed.  Any lucky owner of this North Bay Road modern mansion will be able to complete the space as a transitional element between their vessel and their home.
The property was bought in 2007 for $4.1 Million, completely demolished and built from scratch.  The $16.5 Million price tag may be a far reach considering the location, but only time will tell.
[custom_button]