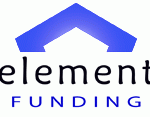 Miami Mortgage Rates Report – September 29, 2009
Economic indicators drive the market week in and week out.  We start this week on a low note and finish with a high one. Jobless claims are reported Friday.  Higher than expected claims can mean rates could  go down…lower than expected: rates could go up.  Bad news for the economy helps interest rates and the opposite holds true as well.
Conventional Rates……………..5.375%
FHA Rates……………………….5.5%
Jumbo Rates…………………….5.375%     (5/1 ARM)
60 days till Nov 30th deadline…if you're a first time homebuyer (defined as not appearing on title during the last 3 yrs) then you know what's expiring.   It's the Tax Credit promising $8,000 for completing a transaction and closing before the 30th of November. Free money for those who stay in their homes for a minimum of three years. You must complete the transaction not just be under contract.  You can file an amendment to your '08 return or wait and file the tax credit with your '09 tax return.
Brian Scott