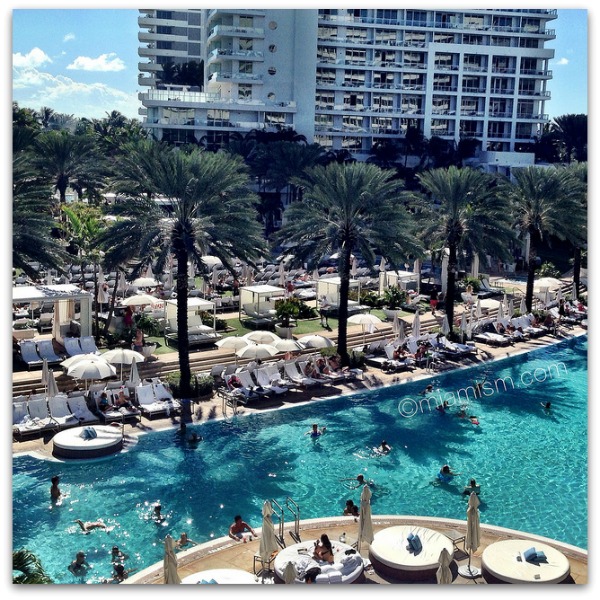 Miami Ranks among priciest cities in World for Hotels
According to Nadja Brandt, from Bloomberg.com,
World travelers looking for a cheap place to stay may want to avoid Geneva, Dubai and Miami.
According to an index compiled by Bloomberg, the 3 cities rank among the most expensive markets for hotel rooms. The highest is Geneva, with an average cost for a night of $308, followed by Dubai at $273, Kuwait City at $253, Zurich at $250 and followed by Miami (the costliest place for lodging in the U.S.), at $245 a night.
Room costs are pushed up in high barrier-to-entry markets where developable land is scarce and the number of hotels limited, as well as by a relatively affluent customer base. "What it comes down to is the cost of real estate and the availability of hotel rooms," said Nikhil Bhalla, a lodging analyst at FBR & Co. in Arlington, Virginia. In the U.S., a room in Miami is more expensive than in New York, which averages $233 a night, and San Francisco, at $211, according to the Bloomberg index. Miami's market is boosted by Collins Avenue, which runs along the beach and features trendy nightclubs and hotels including the Setai Miami Beach, Delano Hotel and the Canyon Ranch Hotel & Spa. "Collins Avenue is by far the core hotel market in Miami," Bhalla said. "But there aren't a lot of places at the beach you can still develop on a larger scale."
If the cost of Miami and Miami Beach real estate affects hotel prices, my guess is that we should continue to see these rates climb. Personally, I don't think hotel prices will slow down tourism and foreign investment in Miami, on the contrary, it will continue to drive more affluent buyers and vacationers to our beautiful city. Photo above was taken at Miami Beach's Fontainebleau Hotel by yours truly.