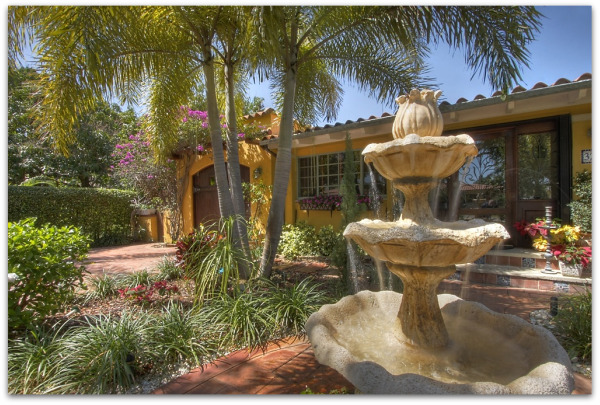 Miami Real Estate – Miami Shores Historic Home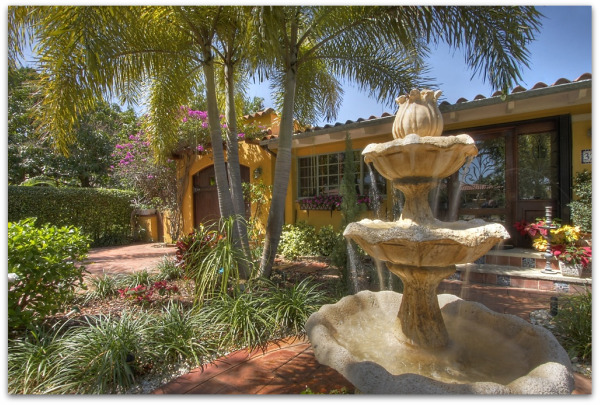 Miami Shores Real Estate is known for it's fair supply of historic homes or Mediterranean Revival Architecture.  The real estate market historically treats these properties differently than the common home.   These historic homes not only sell for more, but there is less supply and more demand which makes them HOT even in our recuperating "down Miami real estate market".  The reason for this is the charm you find in these homes and the attention to detail…..many do say "they don't build them like they used to".  You can find these homes in cities like Miami Shores, Coral Gables, Historic Morningside and Miami Springs and their scale vary from very small 2 bedroom / 1 bathroom to very large estates.  Through the years, many of these have been remodeled and restored, sometimes tastefully and others without care or regard to their original design.  If you are interested in historic homes, it's good to have a discerning eye that can identify original features that have been preserved through the years.
Casa Contenta – 325 NE 97th Street – Miami Shores, Florida
Listed for $579,000
There are currently 14 properties listed in Miami Shores between $500,000 and $600,000 and in my opinion, none of them compare to this listing.  Not only does the house have that desirable Spanish charm, but it is in impeccable condition and sits on a 14,375 square foot lot in Central Shores, close to schools, shopping, downtown Miami Shores and recreation fields.
The MLS description reads:
From the moment you enter this circa 1940 3 BD / 2 BA Spanish charmer, you'll fall in love with the attention to details, from Keystone columns and beamed cathedral ceilings to the original stone Art Deco fireplace mantle.  Grace meets function with 1,970 SQ FT (as per owner) and oversized 14,375 SQ FT lot in the heart of Miami Shores.  Expect tropical fruit trees surrounding the delightful pool area in a private setting that you can call home.

This is what you can expect when you visit this home:  original hardwood floors in perfect condition, open beamed cathedral ceilings, original entrance quarry tile in front porch area, stone Art Deco working fireplace, decorative nitches and door openings, and updated throughout.  The home has a new septic tank and drain field and in 2002 went through an extensive renovation with new electrical, plumbing, roof, pool (with Chemical-free Ozonate System), and air conditioning.  The kitchen has it's old charm with the modern practicality and luxury of a Sub-Zero refrigerator.  The yard's tropical setting will take your breath away – with historic Mango trees and different specimens of tropical and native plants.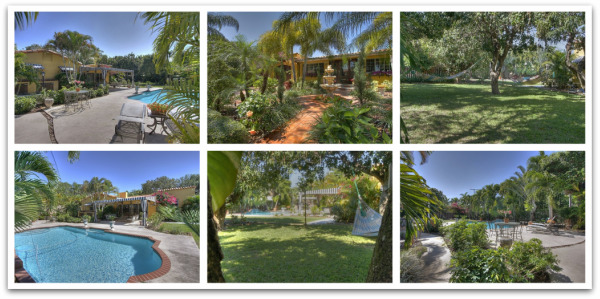 Property Features:
3 bedrooms / 2 bathrooms + den (one car garage, can be converted back)
almost 2,000 square feet of living space
14,375 square foot lot (125′ X 115′ )
New barrel tile roof (done in 2002)
New 2 air conditioners (changed in 2002)
New electrical
New plumbing
New septic tank and drain field
New pool with salination system
built in 1940
**property information courtesy of South East Florida Multiple Listing Service and Majestic Properties **