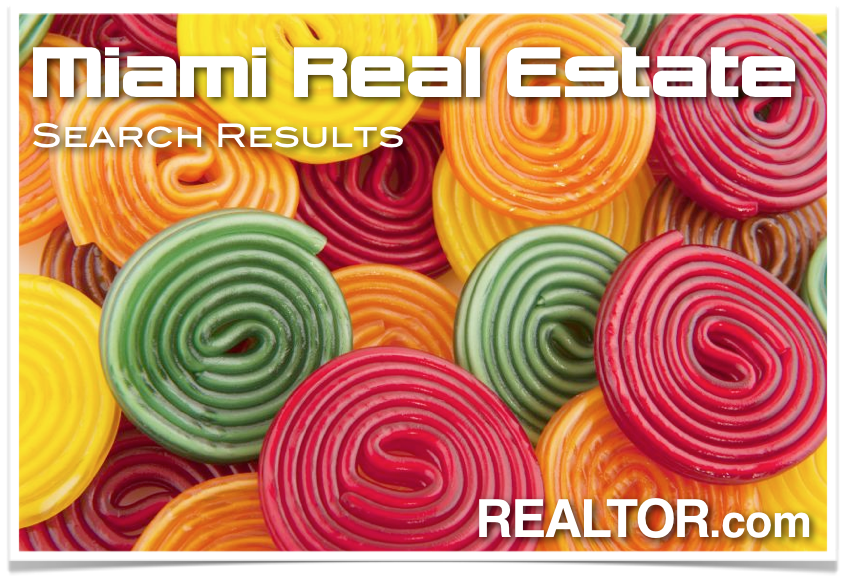 Miami Real Estate Search Porn by Realtor.com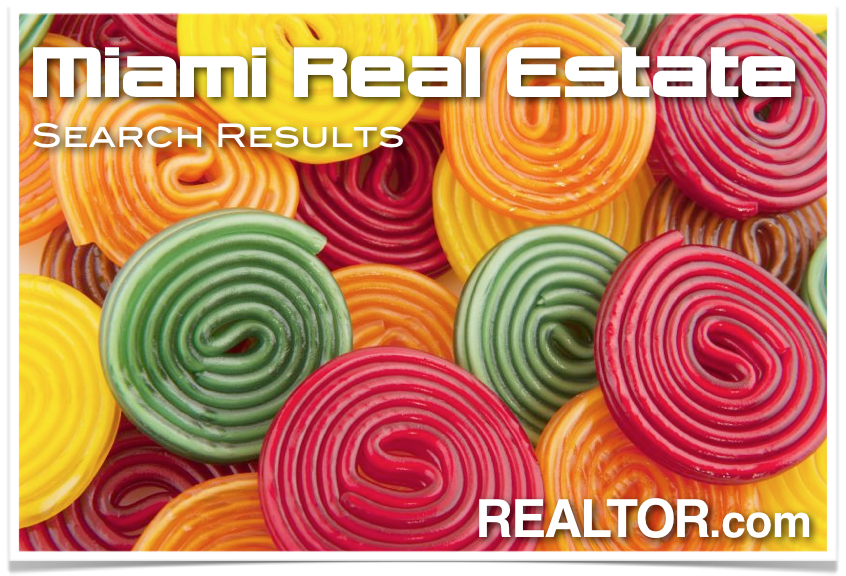 You should already know, if you are a regular reader of Miamism, that I don't like to generalize huge metropolitan markets like Miami-Dade County.  The reason is that high-end areas like Fisher Island will be bulked together with lower end areas and the numbers will not be a clear representation of what's really going on in that real estate market.   But with that in mind, I also know that we have some numbers and data people in our audience who love to scrutinize these stats to death, so these are for you.
As per Realtor.com,
Each month, Realtor.com surveys up to 250 Metro Service Areas (MSA) throughout the nation and monitors real estate trends including consumer search behavior, median list prices on for sale homes, active inventory counts and median age of inventory. The information is released to local markets to help consumers and real estate professionals as they work together to successfully navigate their local market.
The beauty of these generalized numbers is that we are seeing a positive trend each month and a clear adjustment of the market, evident by changes of these stats from just one year ago.  To our surprise,  Miami, FL was the #18 most searched market in the country in August 2011.
Median list prices for homes in Miami, FL hit $249,000 in August 2011, a 24.56% increase from one year ago this month, and 0.00% increase from July 2011.  The national median list price in August 2011 was $189,900, a 0.48% increase compared to August 2010.
Active for sale inventory of homes in Miami, FL in August 2011 leveled out at 14,008, a -47.89% decrease compared to August 2010.  National inventory counts for August 2011 were 2,267,327, a -19.00% decrease as compared to a year ago.
The median age of inventory in Miami, FL in August was 103 days, a -19.53% decrease compared to July 2011.  Nationally, the median age of inventory was 103 days, a 6.19% increase compared to July.
Thanks to REALTOR.com for providing these stats for us.