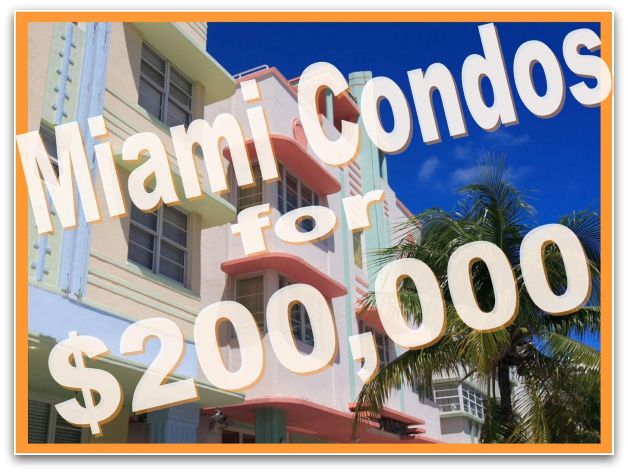 Miami Real Estate Steals for $200,000
EXTRA – EXTRA!! $200,000 will get you into top-of the line Miami Real Estate just because the market is down and sellers are desperate!
NOT!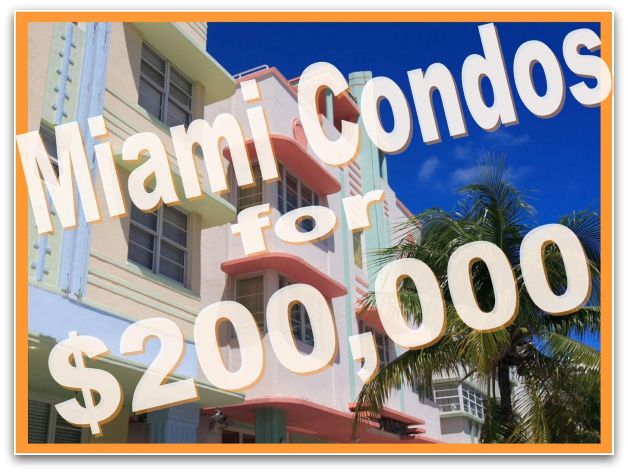 I had to write this article for those of you that are reading the papers thinking, "Miami real estate is doing so poorly according to the media that I can get me a beautiful beachfront 3 bedroom condo for $200,000″.
Well…….not quite. There IS a lot of inventory, and prices have dropped in Miami. There will be even more inventory by the end of the year and prices will have dropped a bit more. Is this a time to buy a Miami or Miami Beach Condo for a short term investment? In my opinion, that would be a "NO" – but every situation needs to be assessed individually.
The questions to ask yourself are the following:
How long will you want to hold the property for, or are you planning to use the property in the future?
Will you be renting the condo unit so it covers your expenses fully or partially (make sure the building you look into allows for rentals)
Does location matter to you? Historically, having sand under your feet and water-views have a better resale value and are more marketable.
Are you buying to use the property or as an investment?
Do you want a full amenity building with higher monthly maintenace fees
Do you want an older established building or are you looking for new with top of the line finishes
All these factors will affect the price range of the property and will help you determine how good your investment will be.
I received a referral from Chicago yesterday for the infamous $200k property and I guess he must have heard the <sigh> over the phone because the Realtor asked me to explain the Miami Condo Market.
For those of you that are curious – the Miami high end, luxury real estate market has remained strong (above $1,000,000). But the deals we are seeing are those investors and speculators that bought condos in pre-construction and now need to get out. You can find properties bought for $500k in pre-construction for $350-400k (That's what we call a DEAL here in Miami). There are "deals" in all price ranges……but $200k will not buy you a new 3/2 oceanfront Miami beach condo.
We have a listing in Midtown Miami right now where the owner bought for $332,000 and is selling for $210,000. (It's a 1 bedroom / 1 bath with 766 sq. ft. and a 500 sq.ft. terrace overlooking Miami). It does fit into the "$200,000 Miami Real Estate Deal", but it's not a 3 bedroom and it's not on the ocean.
If you are still stuck on the $200,000 Miami Condo – this is what $200k will buy you: