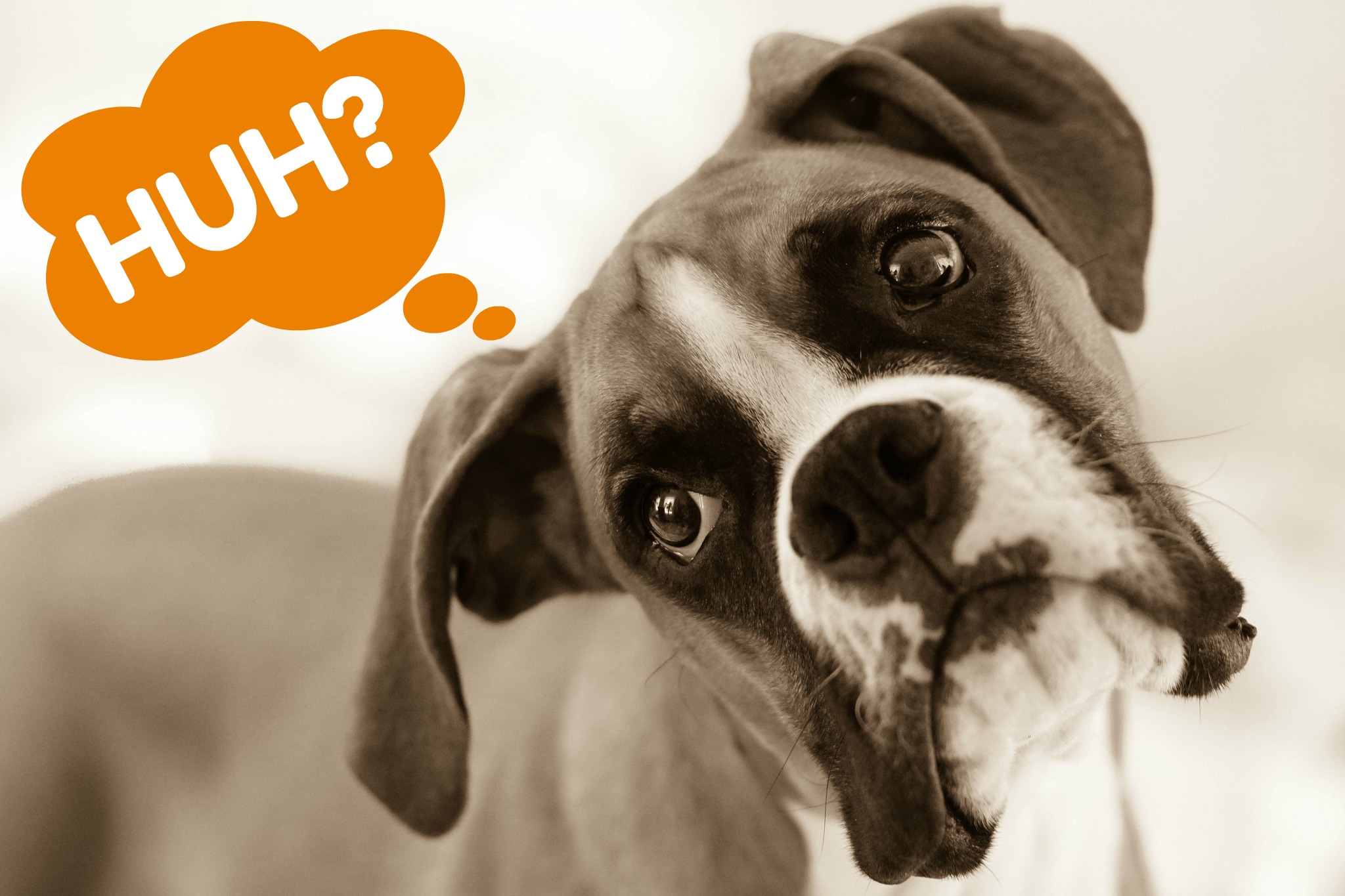 Miami Real Estate Terminology
Sometimes it feels like Realtors speak a different language, between escrows, HOA's, condo docs, disclosures, walk-throughs – what exactly do we mean when we speak all this mumbo jumbo?
We obviously never assume you know what we are talking about and take the time to explain every bit of the transaction, but thought it would be even easier to provide you with a real estate cheat sheet and just to be cool, we will call it a Real Estate Dictionary.
This list can be very long, but here are some of the most commonly used real estate terms. If you ever find a word that needs explaining, don't hesitate to reach out to us, we'll be happy to help.
REAL ESTATE DICTIONARY
A
Appraisal: an estimation of a home's market value by a licensed appraiser based on comparable recent sales of nearby homes.
APR: annual Percentage Rate.
Assessed Property Value: valuation placed on property by a public tax assessor for purposes of taxation.
Abstract of title: the report on the title of a property from the public records usually performed by a title company, or an examination of title.
B
Backup offer: an offer on a home that is already under contract that becomes active if primary contract falls through.
Broker's Open House: event hosted by listing agent to showcase a home to other real estate professionals. A way for other real estate agents to preview the property.
C
Comps: comparable Sales of nearby properties that are "comparable to your property."
CMA: Comparable Market Analysis. Analysis performed by real estate professional for an owner, to give estimated value of a property.
Contingent Offer: an offer that is accepted by the seller but has certain conditions to be met before sale becomes final (example: Inspections, mortgage, sale of buyer's property, etc.)
Clear Title: a title that is free of liens or legal questions as to ownership of the property.
Closing Statement: also referred to as Settlement Statement
Commission: payment to the broker for his or her efforts on marketing and selling the property. Usually a percentage of the total purchase price.
Commission split: the sharing of commissions between the listing agent and the selling agent.
Counter offer: a new offer made by either the buyer or the seller when rejecting a previous offer – part of negotiating process.
D
Down Payment: money you have to put in advance for the purchase of a property, usually based on a percentage of the purchase price (usually between 5% and 20%), given upfront and held by escrow agent.
Deed: the legal document conveying title to a property
Doc stamps: documentary stamps or Florida documentary stamp tax must be paid by people who transfer real estate by deed (transfer fee charged by recording offices in most counties).
E
Escrow Agent: a neutral third party that holds funds from the buyer and distributes them when all conditions have been met. Usually an attorney, or title company.
Estimated Proceeds Sheet: worksheet provided to sellers by their REALTOR to estimate what their net proceeds will be after closing.
Earnest Money Deposit: a deposit made by a buyer to show that he/she is serious about buying the house (see also down payment).
Encroachment: an improvement that intrudes illegally on another's property.
Examination of Title: see also Abstract of Title.
F
Foreclosure: the action of taking possession of a mortgaged property when the owner fails to keep up their mortgage payments (see also REO).
Flood insurance: insurance that compensates for physical property damage resulting from flooding. It is required for properties located in federally designated flood areas.
H
Homeowner's Association: a management organization within a comunity, subdivision or neighborhood that creates and enforces rules for properties within its jurisdiction.
Hazard Insurance: insurance coverage that in the event of physical damage to a property from fire, wind, vandalism, or other hazards.
Homeowner's warranty: a type of insurance that may be purchased by buyers that will cover repairs to certain items, such as heating or air conditionaing, should they break down within the coverage period.
I
Inspection: an examination of a property and its systems performed by a third-party, qualified professional, usually before the sale of a home, during the inspection period, and paid by buyer.
Inspection Period: period at the beginning of a contract where inspections are allowed to be made by buyer. Any inspection or repair requests must be made by buyer to the seller, within this period.
L
Lien: a legal claim against a property that must be paid off when the property is sold. A mortgage or first trust deed is considered a lien.
Legal description: a property description, recognized by law, that is sufficient to locate and identify the property without oral testimony.
Loan Commitment Period: time allowed in a real estate contract for buyer to obtain loan approval without conditions.
M
MLS: Multiple Listing Service. A database for real estate agents to list and market for-sale homes, accessed only by REALTORS through a membership to their local Realtor Association.
Market Value: estimation of the price for a property in relation to the current real estate market.
Mojito: delicious, minty alcoholic beverage (slipped this one in here to see if you were paying attention).
N
Net proceeds: the amount received by the seller at closing after all other costs have been deducted.
Note: a legal document that obligates a borrower to repay a mortgage loan at a stated interest rate during a specified period of time.
NAR: National Association of Realtors – largest and most prominent organization for real estate brokers and agents that has a strict Code of Ethics.
O
Open House: an event hosted by a listing agent to showcase a home to potential buyers, and nosey neighbors.
Owner financing: a property purchase transaction in which the property seller provides all or part of the financing.
P
Pre-approval letter: a letter indicating that a lender is willing to loan a specific amount of money for a home purchase; pre-approval does not guarantee a loan but proves to seller that a buyer has begun the lending process.
Property Taxes: the tax issued by a municipality on the ownership of a property (In Florida, it's paid in arrears)
Purchase agreement: a written contract signed by buyer and seller stating the terms and conditions under which a property will be sold.
Primary Residence: a residence that a person occupies the majority of the time, usually considered to be 6 months and 1 day, or more, out of the year.
R
REO: Real Estate Owned. Term used to describe a class of property owned by a lender after an unsuccessful sale at a foreclosure auction. Term used for Foreclosed property.
Real estate agent: a person licensed to negotiate and transact the sale of real estate
REALTOR: a real estate agent, broker or associate who holds active membership in a local real estate board that is affiliated with the National Association of REALTORS and subscribes to its strict Code of Ethics. (not all real estate agents are REALTORS)
Right of first refusal: a provision in an agreement that requires the owner of a property to give another party the first opportunity to purchase or lease the property before he or she offers it for sale or lease to others.
Recording: registering the ownership, lien, or claim of a party to a specific parcel of real estate with the local county.
S
Seller Disclosure: a document completed by the seller that discloses the property's history and defects.
Settlement Statement: see closing statement
Survey: a drawing or map showing the precise legal boundaries of a property, the location of improvements, easements, rights of way, encroachments, and other physical features.
T
Title: the right to ownership of real property recognized and protected by the law.
Title company: a company that specializes in examining and insuring title to real estate.
Title insurance: insurance that protects the lender (lender's policy) or the buyer (owner's policy) against loss arising from disputes over ownership of a property.
Title search: examination of the title records to ensure that the seller is the legal owner of the property and that there are no liens or other outstanding claims.
Q
Quitclaim deed: a deed that transfers property rights without any validation of ownership; typically used between spouses and family members.
U
Under Contract: when you have an executed purchase contract on a property (signed by all parties), but closing is not yet final.
W
Walkthrough: the final inspection conducted before a home sale is final (buyers hope to find property in exact same condition as when they placed contract unless otherwise specified in purchase contract)
Z
Zoning: the laws regulating land use
*photo credit: Wiggle Butts Photography
*originally published: 11/29/2017