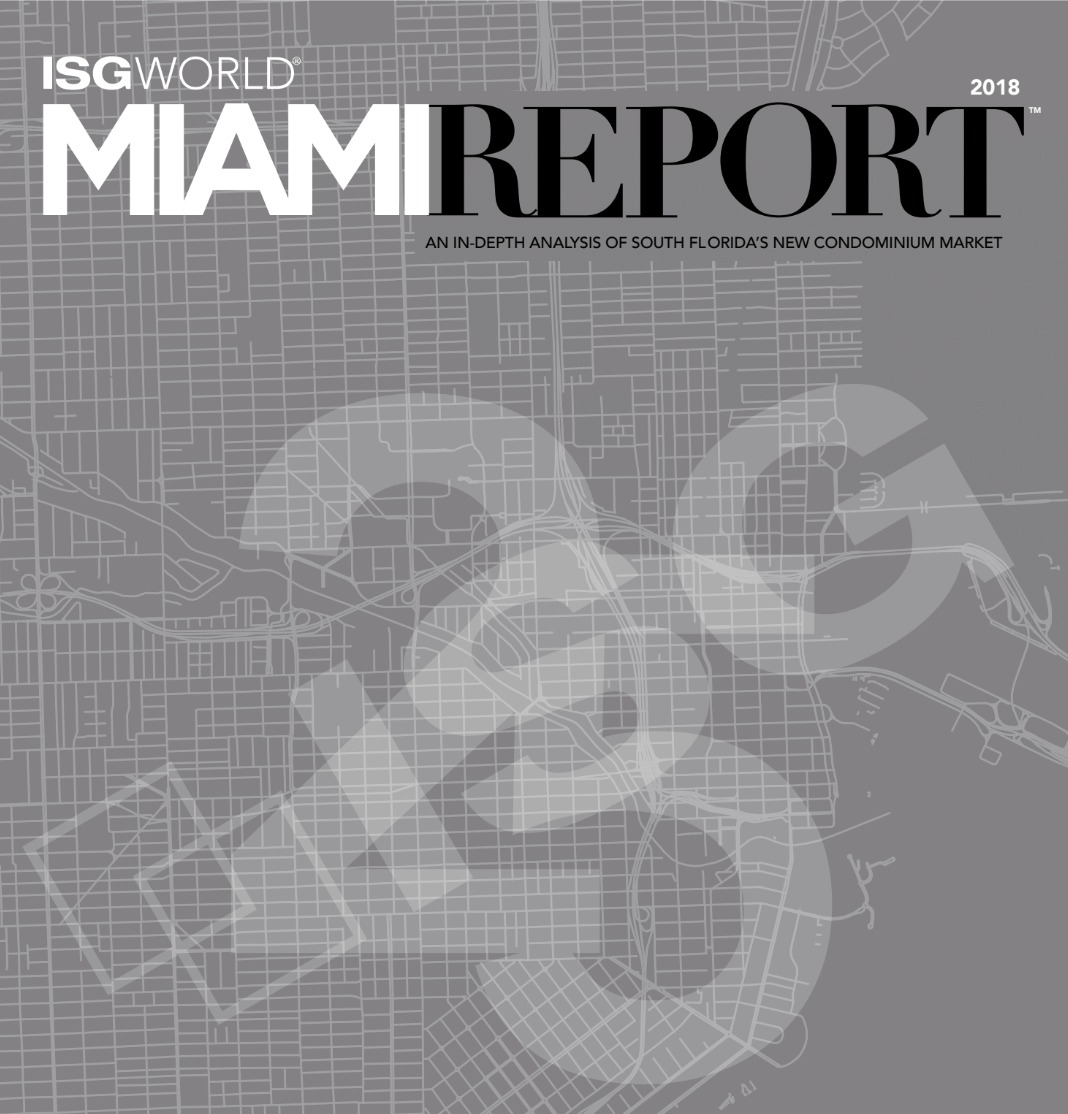 The Miami Report 2018 – 25 Years of Transformation
The latest Miami Report is out and we were fortunate to watch ISG World's own Craig Studnicky, do a live presentation to celebrate ISG's 25 year anniversary. For those that don't know, ISG is one of our parent companies and hence the name, Related ISG International Realty.
To get a copy of the report, either digitally or a hard copy, please contact us and we'll be happy to provide.
Craig started of his Miami Report presentation with the following quote which summarizes my sentiments and the reason so many of us love this city and choose it as our home:
Don't ever second guess the resiliency of Miami. She will never let you down
Miami – 25 Years of Transformation
Over the last quarter century, the downtown Miami skyline filled in, the region experienced exponential expansion and Miami evolved into one of the most desirable places in the world not just to visit, but to live and conduct business in. Today, Miami is a cultural, commercial and entrepreneurial hub that validates its status as a world-class city.
Miami = World-Class City
The Miami Report goes one to provide some impressive stats that put Miami on the global map
International Influx
With its incredible climate, central location, great value and diverse cultural landscape, it's no wonder that so many foreigners choose to make Miami their home. In 2017, 22% or $24.2 billion of US foreign sales occurred in Florida, up 25% from the previous year. 53% of foreign sales in Florida occurred in South Florida.
Florida #1 in US Foreign Sales in 2017 with top 3 countries coming from Venezuela, Argentina and Brazil
Florida #1 for the last 9 years and top destinations among foreign buyers 2016-2017
Miami's Infrastructure
Transportation
Cultural & Economic Growth
Technology
Hotels
Culinary Scene
Art & Culture
Sports & Recreation
Education
Landscape of the future
Miami's Annual Appreciation
But out of all the stats provided in the Miami Report, which debunk all media guesses about years of inventory as well as the future of Miami's real estate, the most impressive one is provided by analyzing the last 25 years of South Florida's appreciation.
25-year closed sales macro analysis for condos built since 1993 and East of I-95 show a 229% increase since 1993! That's an average 9% per year!
Miami's Population Growth
And lastly, Florida is #2 in population growth nationally. Out of the 900 people per day that move to Florida, 45% of that is for South Florida (25% to Miami-Dade, 12% to Fort Lauderdale and 8% to Palm Beach).
*8/6/2018