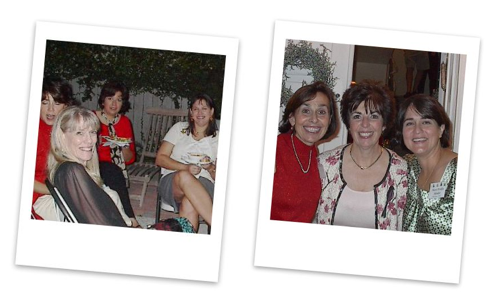 Miami Shores Annual Holiday Walk
The Miami Shores Heidi Hewes Chapter of the Woman's Cancer Association of UM had their Annual Holiday Walk last night. Five generous Miami Shores residents opened their beautiful homes for 500 people to tour. The event was a success and over $27,000 were raised in only 3 hours!! ( I will post the official figure, once I receive it).
As the co-president (together with Tammy Austin) of the Heidi Hewes Chapter I can tell you that the feedback was overwhelming and it made me so proud to be part of such an amazing organization. The home owners were extremely gracious and commended the Chapter for running such a smooth and well organized event where every detail was meticulously planned.
Nora Tenney was the Chair of the event and she did such a fabulous job at planning, delegating and making sure everything was taken care of. The Holiday Walk would not have been possible without the help of the house captains, the home owners and the volunteers, and of course all the sponsors and visitors.
The Heidi Hewes Holiday Walk has become a tradition in Miami Shores. The community gets dressed up and it is the perfect opportunity to socialize and have a good time for a worthy cause. All the proceeds go towards cancer research. The Holiday Walk, without a doubt, is a Feel Good Event! Here are a few photos.
Here are the greeters at one of the homes. Our treasurer, Lorraine Nowakowski and Marie Perikles who was the event's volunteer coordinator.
One of the home's interiors with live musicians, wine and cheese, and beautifully decorated for the holidays by the home owners Simone Mayer and Mayda Perez.
Our volunteer bartenders this year were John Perikles and Tony Nowakowski (I think they coordinated their wardrobe….but SHHHHHH….it's a secret).
Here's interior designer Tony Montero who not only did the interiors for 2 of the homes on the walk, but also sponsored and volunteered at the event.
THANK YOU!!
To everyone involved, whether by volunteering, sponsoring or buying a ticket, it is community events like these that make Miami Shores such a great place to live.
**UPDATE**
Lorraine Nowakoski, The Heidi Hewes Chapter Treasurer, has shared some great photos of the event. The pictures were taken by her sister, Joanne Amorosi and her husband, Marty Ketels – this year's Holiday Walk's most generous sponsors! ( Mass Mutual Financial Group).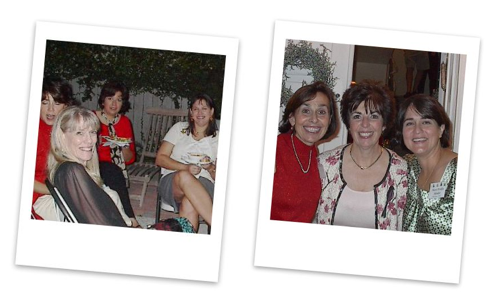 From left to right you can see Laurie Bennedeck, Gaby Henderson, Janet Lilly, Lorraine Nowakowski, Joanne Amorosi and Marie Perikles.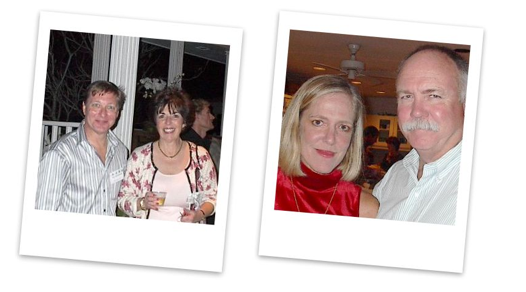 Tony Nowakowski and his sister-in-law and Joanne Amorosi, Ginny Craven and her husband, Jim.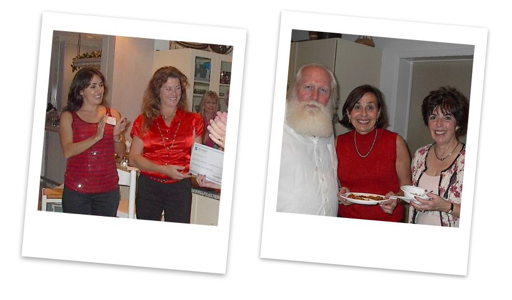 Here you can see the Chapter Presidents, yours truly and Tammy Austin, our own "Mr. Santa" (John Snyder), Lorraine and Joanne.
Thanks for sharing these Lorraine!