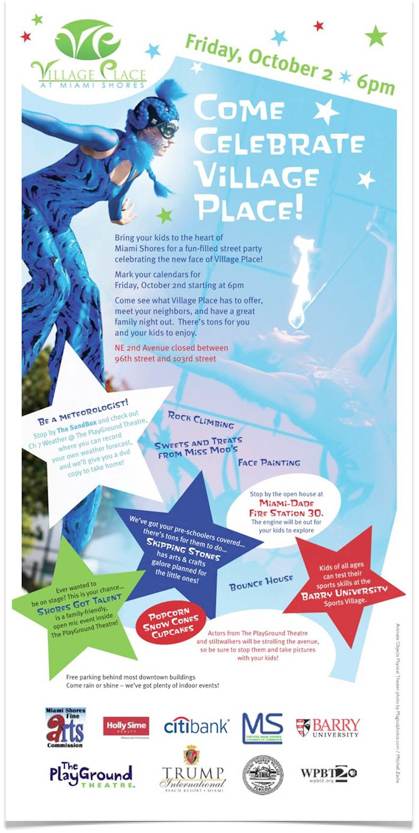 Miami Shores Event – Village Place Grand Opening
For all Miami Shores residents – the Village Place is finally having a grand opening, so come celebrate and come support local businesses that have weathered the NE 2nd Avenue Storm.  Friday, October 2nd there will be a street party on NE 2nd Avenue:
Bring your kids to the heart of Miami Shores for a fun-filled street party celebrating the new face of Village Place!

Mark your calendars for Friday, October 2nd starting at 6 PM.

Come see what Village Place has to offer, meet your neighbors, and have a great family night out.  There's tons for you and your kids to enjoy.

NE 2nd Avenue closed betwen 96th street and 103rd Street.