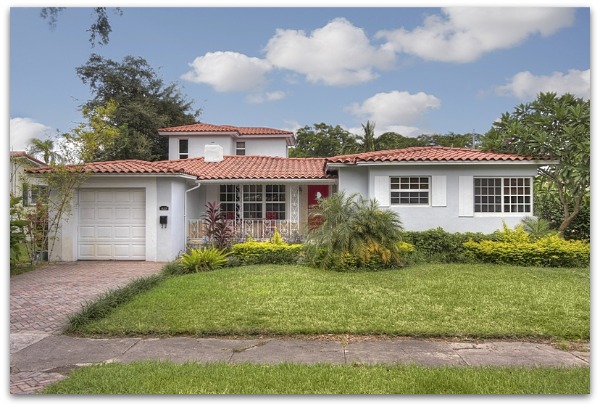 Miami Shores Home – 623 NE 97th Street
623 NE 97th St – Miami Shores, FL 33138
Listing Price $699,000

It's not often that we see a true five bedroom home for sale in Miami Shores that is affordable!  Most Miami Shores homes are 3 bedrooms; bigger ones have a converted garage or a fourth bedroom that ends up being a very small maid's quarters that barely fits a twin sized bed.  Not this home, it was originally a smaller 2 bedroom home purchased by a well known local general contractor that did a massive addition complete with master suite, second floor and amazing exterior entertainment area.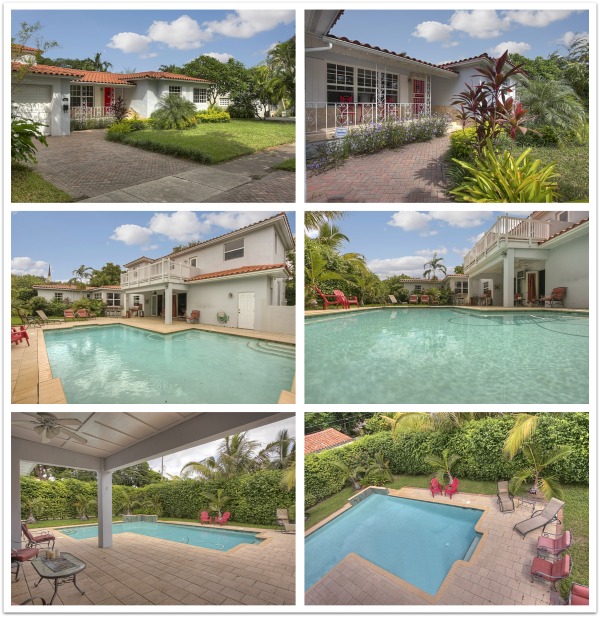 Everyone that walks into this home has a WOW moment.  Everything is new, permitted and finished in 2008 from the new pool, new kitchen, new plumbing, new electrical, new air conditioning, new impact resistant windows and new roof (finished in 2007).  The house is large, open and comfortable with clean simple lines that will allow your taste, whether contemporary or traditional.  You won't find the charm of a Mediterranean revival home here or an ultra-modern space.  What you will find is a neutral style that you can make your own.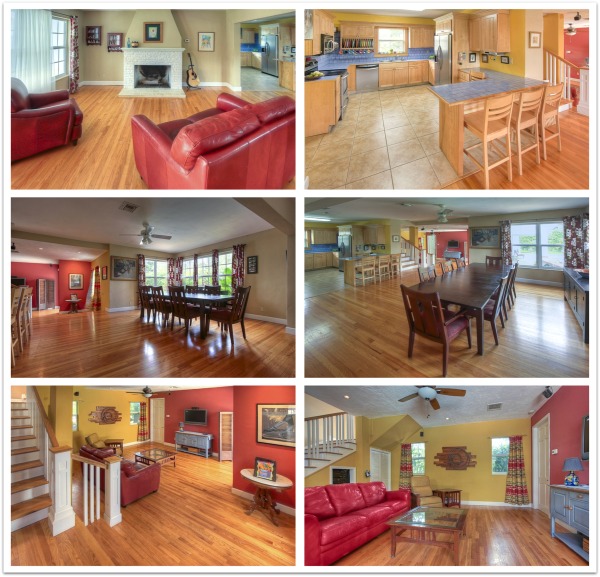 This home has 5 bedrooms and 4 bathroom (one of them a cabana bath by the pool), has 3,262 square feet of living space and sits on a 9,740 square foot lot.  It has a one-car garage, concrete driveway and extras like laundry room, exterior Summer kitchen, covered porch, 2nd floor terrace, master suite overlooking pool, etc.  Floors are hardwood and marble except for second floor bedrooms which have Berber rugs. MLS description reads:
Beautifully updated 5 Bedroom / 4 Bathroom home.  Incredible Miami Shores Opportunity!  True 5 bedroom residence with all the comforts of a real home including porch, summer kitchen, beautiful pool area and terrace, cabana bath, large master suite with roman tub and more.  Walking distance to community center and fields.  Great location!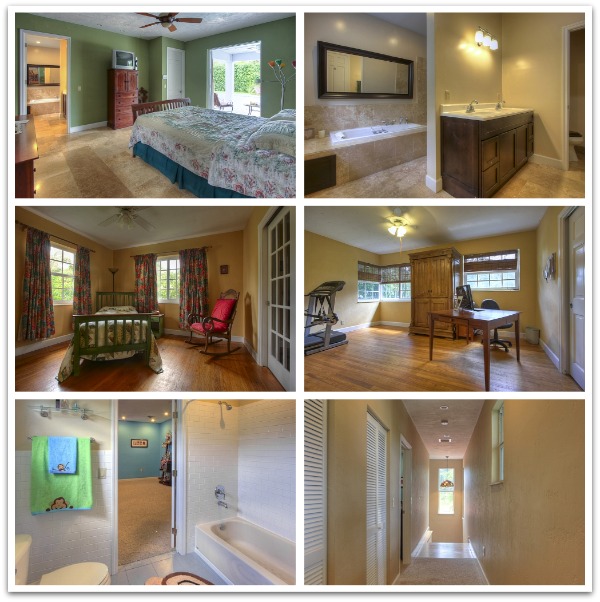 The home is perfectly located within walking distance to The Miami Shores Community Center, Field House and courts, but still private enough where the traffic will not bother you because it's on 97th street (a street not often used to go to those locations).  People with children love the location because you don't have to cross major roads like NE 6th Avenue or NE 96th Street to get to fields.
Features:
5 bedrooms / 4 bathroom
3,262 square feet of living space
9,750 square foot lot (75′ X 130′)
Built in 1949 with addition and complete renovation in 2008
2-story house
1-car garage
laundry room
swimming pool
Summer kitchen / bbq area
covered porch
impact resistant windows
new roof
new electrical, plumbing and air conditioning
move-in condition
*property courtesy of Majestic Properties and Southeast Florida MLS*