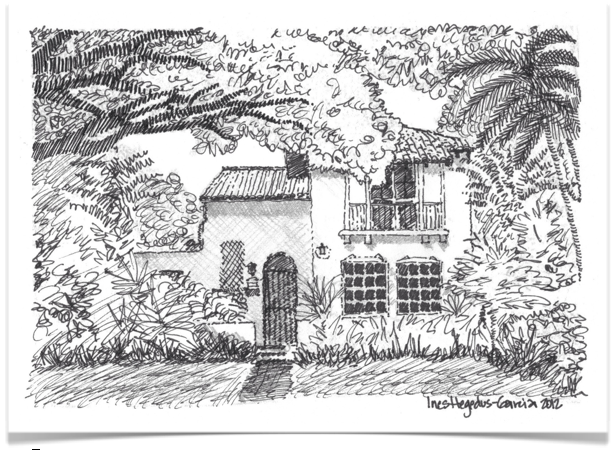 Miami Shores Home for The Holidays Walk & Tour 2012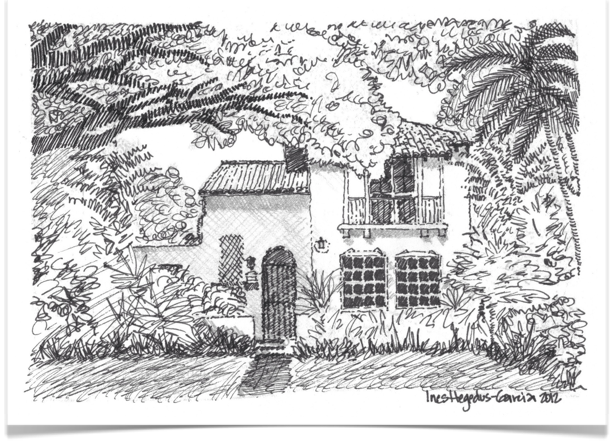 Just wanted to remind you that the 21st annual Home for the Holidays Walk & Tour, organized by The Heidi Hewes Chapter of the Woman's Cancer Association of The University of Miami, will be held on Sunday December 9th from 5:00 – 8:00 PM.
Please contact a Heidi Hewes member or contact us through our Facebook Page to get more information.  We still need volunteers and sponsors!!  I will be glad to email you the sponsorship information.  All of the proceeds from this walk go straight to cancer research.  The beauty of our group is that there are no salaries and the organization is purely made up of volunteers, so you know where every penny of your donation goes.
I have been doing the renderings for the walk's program for a few years now.   Here's is a preview of one of the homes in this year's tour.  Please join us! I will be the greeter at one of these homes and hope to see many of you there.