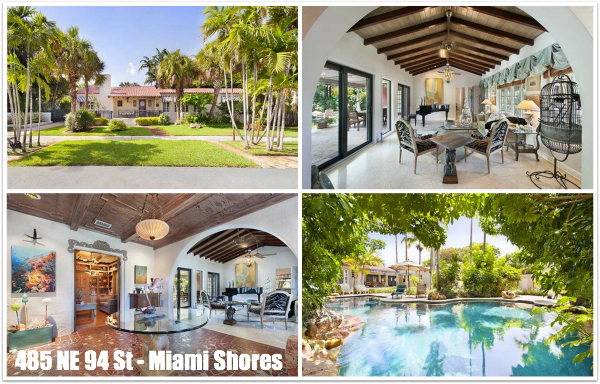 Miami Shores Housing Market Report for July 2013
Miami Shores Homes – Real Estate Market Report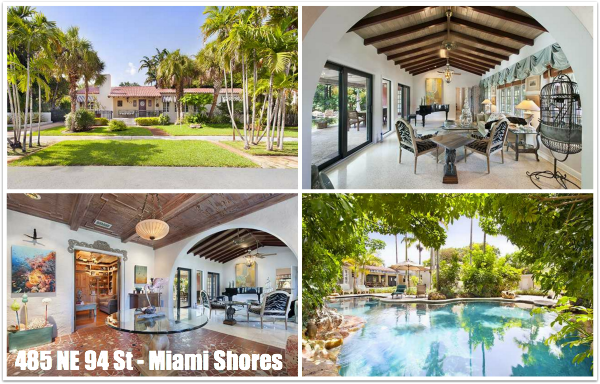 **see below for home sale information**
There are currently 50 Miami Shores homes for sale: (3 more than last month)
Highest priced listing is $3,395,000
Lowest priced listing is $233,550 (foreclosure at 9400 NW 2 Av)
Pending Sales (Properties under contract): 51 (10 more than last month)
Closed sales in July:  17 (compared to 9 last month)
The 17 Miami Shores homes sold in July were the following ranged from $180,000 for the home located at 260 NW 112th Te (New Miami Shores Estates….recently annexed area by Barry University), to $905,000 for the man-made lake front home located at 401 NE 103 St. The median sales price for Miami Shores homes was $410,000 which is slightly higher than last month's $385,000.  Although homes are selling quickly, it doesn't mean that the deals are going through smoothly.  Banks are still problematic with appraisals and buyers are having to jump over difficult obstacles, even with great credit.  Experienced Realtors like Team Miamism are ready to overcome all kinds of objections and obstacles in order to absorb the stress of buying or selling your home, so call us when you are ready.
You can also email us at MiamiShores@miamism.com
**485 NE 94 St– Miami Shores Mediterranean Revival priced at $1,295,000 – with Lester Pancoast landscape design on 19,964 sf lot. The home has 4 bedrooms, 3 bathrooms and 3,396 square feet of living space.  A true architectural gem with Pecky Cypress beams, original quarry tile and terrazzo flooring and dreamy backyard.