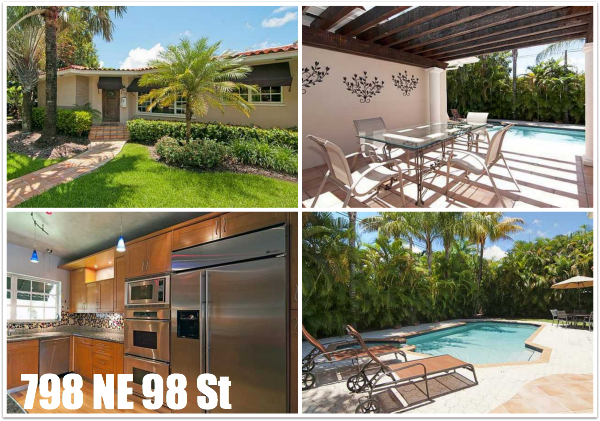 Miami Shores Housing Market Report for September 2013
Miami Shores Homes – Real Estate Market Report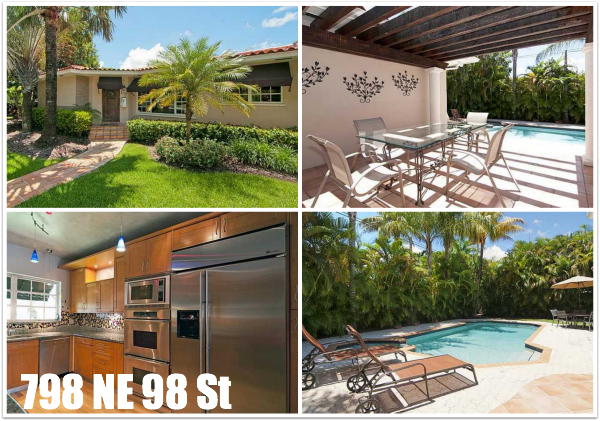 **see below for Miami Shores home sale information**
There are currently 68 Miami Shores homes for sale: (3 less than last month)
Highest priced listing is $3,650,000 (located at 9839 NE 13 Av)
Lowest priced listing is $198,000 (Foreclosure at 218 NW 92 St)
Pending Sales (Properties under contract): 42 (1 less than last month)
Closed sales in September:  8 (13 less than last month)
The eight Miami Shores home sold in September were the following:
1430 NE 101 St – this home that had been listed since 2007 with an original price of $3,900,000, dropped several times and finally selling as a foreclosure for $2,075,000.  We're taking bay front, built by Bob Blum for his parents in 1997 – with 3 bedrooms, 4.5 bathrooms and 4,819 sq ft of living space and 102′ of water frontage….talk about a steal!
1490 NE 101 St – another bay front home that had been gutted by the owner with the idea of renovating but never went ahead with plans.  The house had been listed since 2006 with an original price of $3,297,000 and finally sold as a short sale for $825,000.  **I confess I love this house and had my eye on it for years**
10603 NE 10th Pl – totally remodeled mid-century modern home, listed for $499,000 and selling for $520,000 (typical multi-offer scenario for homes that are priced well and in move-in condition)
144 NE 101 St – Mediterranean Revival home from 1925, listed for $382,000 and selling for $379,000.
125 NE 105 St – 1930's home in cul-de-sac listed for $379,000 and selling for $360,000.
38 NW 108 St – 1950's nondescript home in need of renovation, listed for $350,000 and selling for $210,000.
92 NW 98 St – 1949 home listed for $240,000 and selling for $215,000.
38 NW 109 St – 1952 short sale listed for $80,000 ("home needs lots of repairs, roof, plumbing, electrical, kitchen, central air"), and selling for $90,000.
Lots of strange inventory finally selling in Miami Shores this past month, including unusual distressed movement.  Please don't interpret this to mean that you can find steals in Miami Shores because those days are long gone, it means that old, difficult inventory has finally been released from the jaws of banks and attorneys.  What you should notice is those homes selling above asking price.  We are seeing multiple offer scenarios where buyers are willing to pay above appraisal value and drop financing contingencies.  If you are having a difficult time getting offers denied, make sure you are working with a Realtor that can strategize for you and will give you the right advice.
* 798 NE 98 St– Miami Shores Home by recreation fields.  Large 3,236 sq ft home built in 1955 with 4 bedrooms, 4 bathrooms and 2-car garage, sitting on a big, 11,300 sf lot.  This home is priced at $286/sf which is a great price for location and condition of the home.  Listing price is $925,000 and has been on the market since August 16th, 2013.