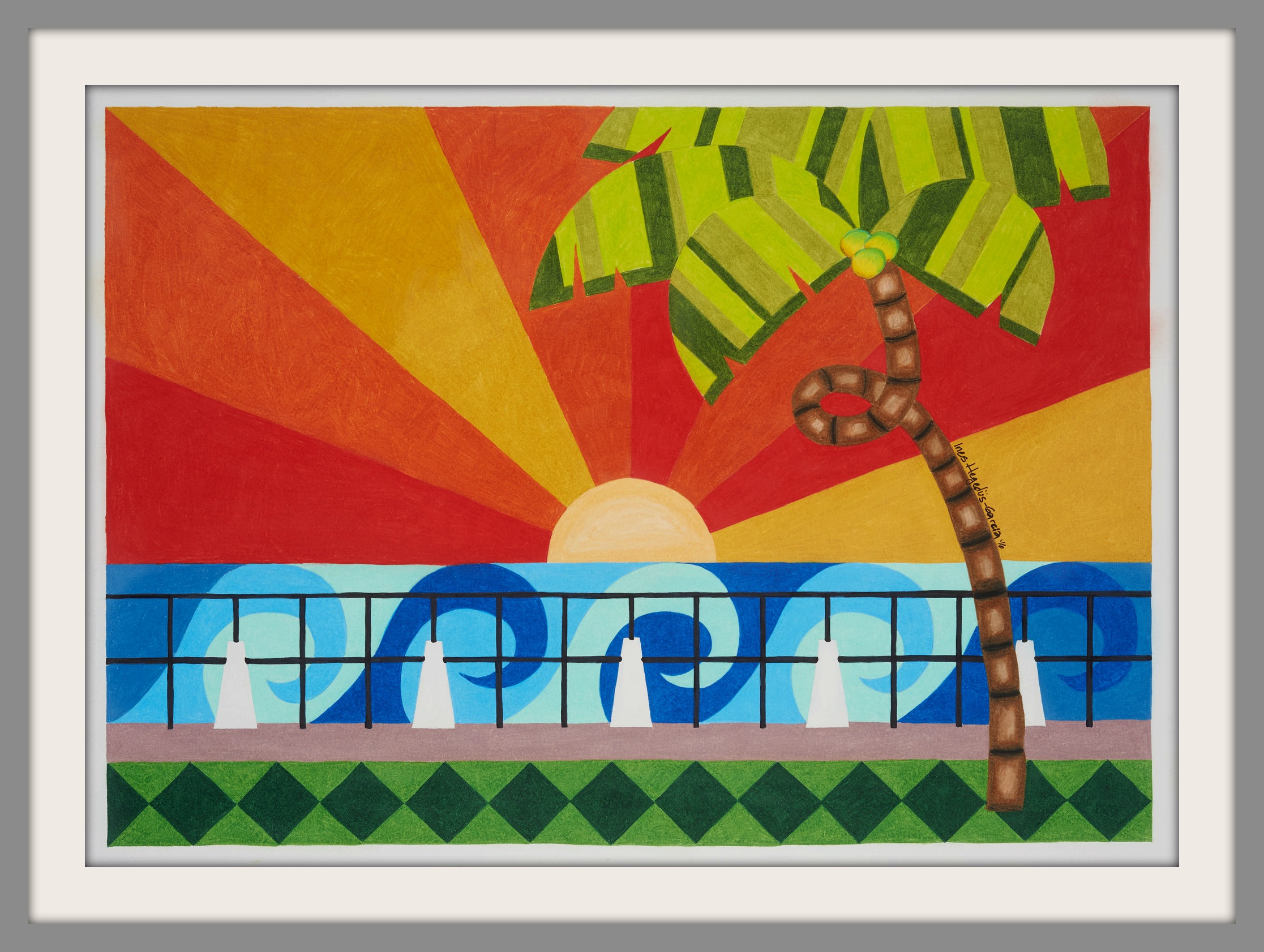 Miami Shores Limited Edition Drawing for Charity
I am beyond honored to let you know about my latest project. For many years, as you may already know, I've been a part of a local chapter of the Woman's Cancer Association, called Heidi Hewes. Heidi Hewes is a hands on, grass roots-type charitable organization, where there's no overhead and no salaries. Everyone is a volunteer 100% and all proceeds benefit grants for cancer research and education at the University of Miami Sylvester Comprehensive Cancer Center at the Miller School of Medicine. Every year, Heidi Hewes organizes a "Home for the Holidays Walking Tour", where 4-5 homes are opened to the community as a fundraiser. I have been donating pen-and-ink renderings of the homes for this cause since 2009. (Here's time lapse I did of me drawing one of these renderings).This year, however, in addition to donating the pen-and-ink renderings, because it marks a very special, 25th Anniversary Home for The Holidays Walking Tour, I was commissioned to draw a one-of-a-kind, limited edition art piece that represents Miami Shores. You can imagine my excitement – it is the first time anything like this has been done and not only was I honored to be picked, but gladly accepted the challenge and donated a full-color art piece as a fundraiser. Without further ado, I present to you "Radiant Legacy"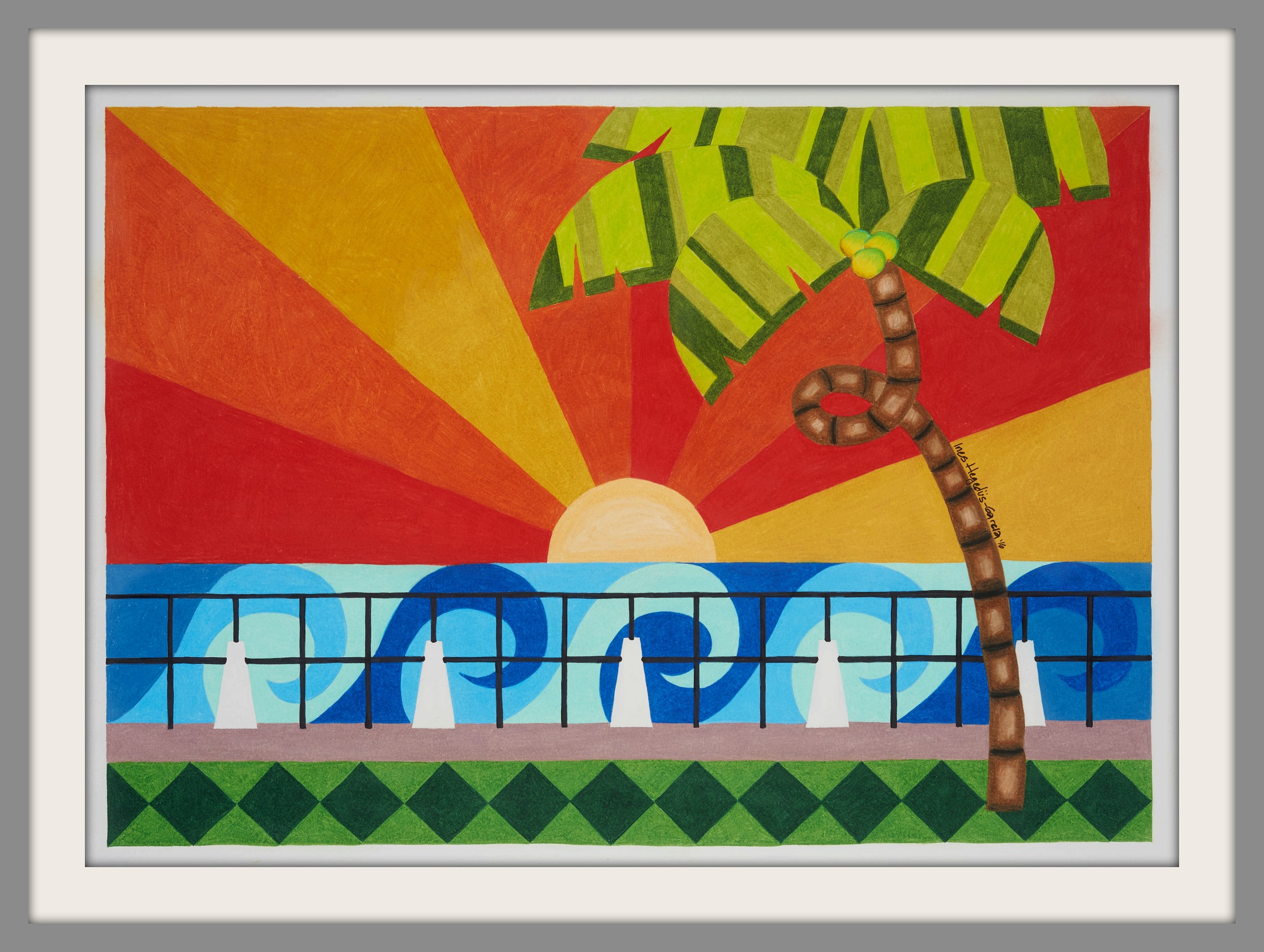 200 Limited edition, signed and numbered prints are now for sale, at $50/each (click on link) Printed on Hahnemuhle Paper – Archival 200 Year 11" X 14"
Ethereal beauty that you can't touch, radiant legacy that's ever present – defining our now and protecting our tomorrow. This drawing symbolizes the energy that surrounds us from those that have left us and whose legacy will not only forever be with us, but will empower us into giving back and improving each other's future.
25th Anniversary Miami Shores Print to benefit Heidi Hewe's Chapter of The WCA
Building upon the theme of community and giving back this holiday season, Elizabeth Hitt and Catherine McLaney, Co-Chairs of the 25th Annual Holiday Walk, have commissioned an original art work by Ines Hegedus-Garcia titled "Radiant Legacy". As explained above this work symbolically celebrates both our heritage and our future. It is on sale for $50.00 and 100% of the proceeds will be donated to the Heidi Hewes Chapter of the Woman's Cancer Association who support grants at the University of Miami Sylvester Comprehensive Cancer Center. To symbolize our commitment to community involvement and partnership, a framed print has been donated to The Miami Shores Village in honor of our 25th Anniversary. About the Artist Ines Hegedus-Garcia, a Miami Shores resident and local REALTOR specializing in architecture, historic homes and architecturally significant real estate, has been providing the Holiday Walk home renderings since 2009. Ines has had a love for art since she was a child and became an architect for that very reason. Her passion has been translated into her real estate business in the form of photography, drawings and marketing. Her art ranges from simple pen and ink drawings, to conceptual color pencils in which she interprets landscapes and their context into intricate, yet simple patterns and textures. PLEASE consider participating in the walk by purchasing tickets, as well as purchasing a limited edition print of Radiant Legacy.