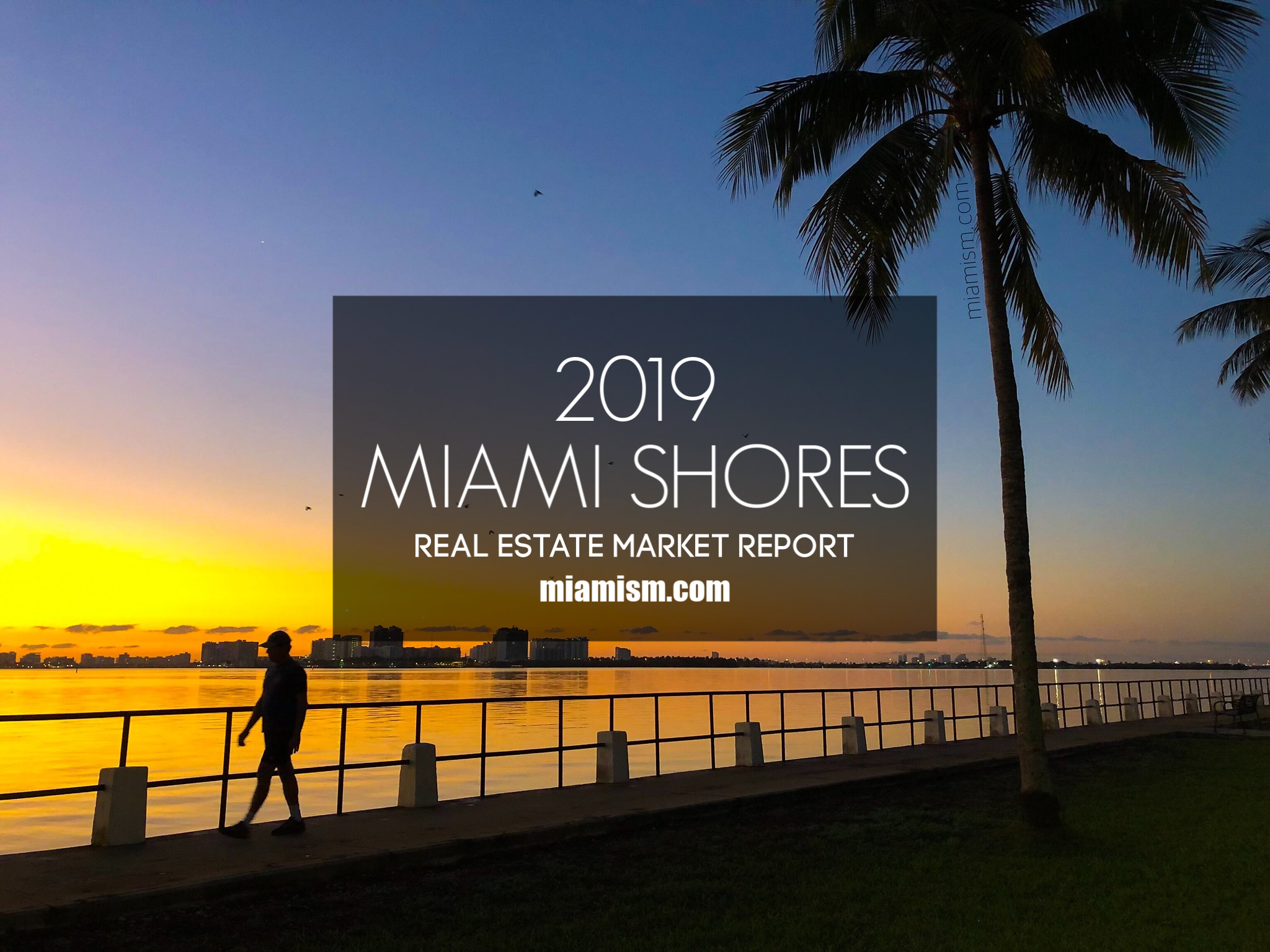 Miami Shores Real Estate Market Report for 2019
Miami Shores real estate is looking great, compared to many other local markets. Resiliency to media doom due to location, architecture and community. Miami Shores is an amazing place to live and our real estate market continues to prove it.
We appreciate you coming back every month to check on how the market is doing and we remind you that we have an amazing team of agents ready to help you buy or sell with award winning marketing that breaks records. In addition to our team, I specialize in historic properties and architecturally significant homes. So give us a call if you are thinking of buying or selling. It's all about relevant marketing that's all about you and your property, let us show you how we do it differently.
Download our latest 3-D Market Analyzer HERE.
Miami Shores Homes – Price per Square Foot
Miami Shores continues to improve and it's evident by looking at past years' sales. Here are the average price per square foot of Miami Shores homes in the past 10 years. Any questions on appreciation?
| Year | Price per SF |
| --- | --- |
| 2019 | $324/SF |
| 2018 | $317/SF |
| 2017 | $293/SF |
| 2016 | $278/SF |
| 2015 | $264/SF |
| 2014 | $236/SF |
| 2013 | $215/SF |
| 2012 | $181/SF |
| 2011 | $166/SF |
| 2010 | $158/SF |
| 2009 | $153/SF |
Because Miami Shores is a desirable place to live, appreciation is evident. Although increases have been conservative, it identifies the area as a strong real estate market. But price per square foot is not an end-all to the analysis you must do in order to understand the real estate market.
Take a look at the benchmark for the city for the Iast 12 months:

The average closed price was at $654,000 and we are now in a balanced market with 6 months of inventory. Here's what's interesting about the micro stats:
most sales in Miami Shores are 3-bedroom properties and those average at $310/SF
4-bedroom homes average at $324/SF
26% of sales are cash
buyers are coming not just from the U.S. but from Argentina, Russia, Colombia and France
71% of occupants are home owners (with a strong 29% of investors)
Most popular architecture is mid-century modern and that sells at an average of $307/SF)
The price range that is most popular is between $400,000 and $700,000 (so those will sell the fastest)
Buyers are most interested in homes sized under $2,500/SF
We offer market reports on a monthly basis for you to stay on top of the pulse of the market. These reports help you identify the best time to buy or sell. Download our latest 3-D Market Analyzer HERE.
Miami Shores Real Estate Market Report for 2019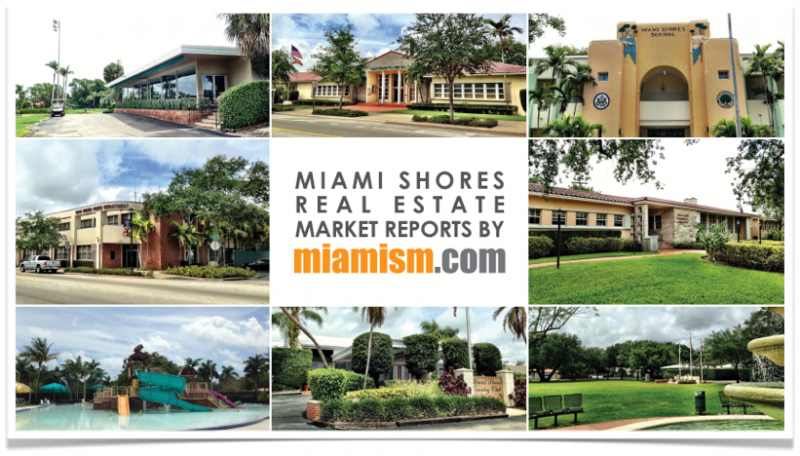 The general figures for Miami Shores homes in 2019 are the following: (click HERE to see 2018 figures)
There were 177 Miami Shores homes sold in 2019. The median sales price was $575,000 compared to $585,000 in 2018, $530,000 in 2017, $544,000 in 2016, $456,000 in 2015, $440,000 in 2014 and $390,000 in 2013.
The highest sale in Miami Shores in 2019 was for the bay-front home at 1550 NE 103rd St which sold for $4,053,375 and $881/SF. (this was also the highest sale per square foot)
The highest dry lot sale (not waterfront) in Miami Shores in 2019 was the amazing custom home at 9350 NE 12 Ave, which sold for $3,700,000 ($586/SF) and was a cash deal.
The hightest price per square foot for a non-waterfront home in 2019 was a record-breaking $610/SF for the home at 1066 NE 94th Street with 30,128 SF lot and over 5,000 SF of total square footage. This home was listed for $2.65 Million in November of 2018 and sold for $2.3 Million in July.
The lowest Miami Shores home sold in 2019 was for the fixer upper (subject to court approval) home at 10210 NW 2nd Ave. This home was listed for $215,000 in July of 2019, showed 2 contracts that fell through and finally closed at $180,000 (cash transaction) on December 30, 2019.
The lowest sale per square foot in Miami Shores in 2019 was for the home at 444 NE 101 St, selling at a crazy $141.21/SF <<someone walked away with an amazing deal here.
Only 5 homes sold under $300,000
Download our latest 3-D Market Analyzer HERE.
List of Miami Shores Homes Sold in 2019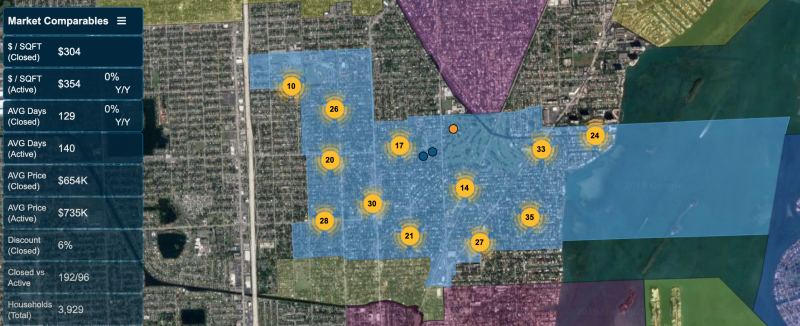 To get a list of all Miami Shores homes sold in 2019, please contact us.
Miami Shores Future
Miami Shores is ROCKING!! With a growing downtown with 2 new restaurants: Amaranthine Med Bistro Bar and Sins Gastrobar, joining our previous food spots, Flight Wine Lounge & Shop, Cote Gourmet and Pizza Fiore.
Let's continue supporting these and other new establishments and think LOCAL!! The only way for us to have a vibrant downtown is to support these small businesses. Our long vision for a revived downtown Miami Shores is coming to life!
Kudos to Miami Shores Village for taking over Plaza 98 and continuing our efforts for community events. Please visit the village's Instagram page at @miamishoresvillage1932 for news and event information.
Download our latest 3-D Market Analyzer HERE.
I LOVE MIAMI SHORES magnets
If you want one of our free, I LOVE MIAMI SHORES magnets for your car and/or refrigerator, send us your contact information, including name, telephone number and address to miamishores@miamism.com.