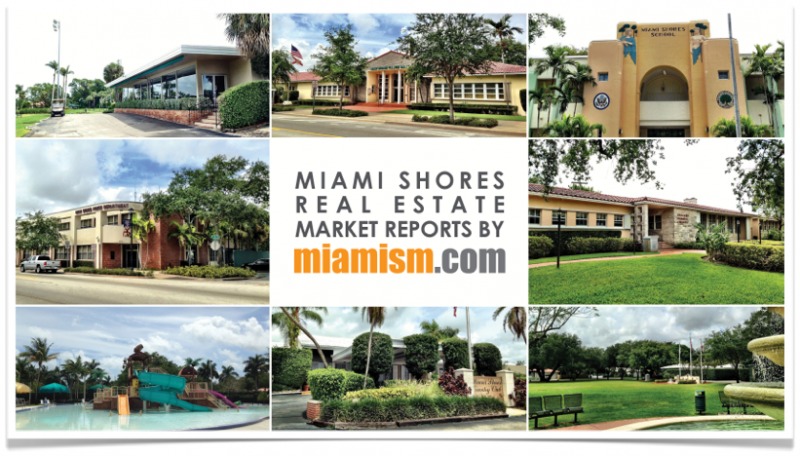 Miami Shores Real Estate Market Report for April 2015
Miami Shores Homes – Real Estate Market Report
There are currently 68 Miami Shores homes for sale (6 more than last month):
Highest priced listing is $5,995,000 $5,495,000 $5,100,000 (1600 NE 103 St: 6 bedrooms / 5 bathrooms / 2 half baths, 6,733 sq.ft. of living space on 20,534 sq.ft. lot – directly on Biscayne Bay)
Lowest priced listing is $275,000 – 190 NW 103 St
Pending Sales (Properties under contract): 38 (3 less than last month)
Closed sales in April: 20 (compared to 18 in March)
The 20 Miami Shores homes sold in April ranged from $319,000 for a 3 bedroom / 1 bath home at 190 NW 111 St – to $1,175,000 for an impeccable mid-century modern at 1249 NE 97th Street with 3 bedrooms, 2 bathrooms and 3,368 sq.ft. of living space. There was only 1 water front home sold in April, located at the end of the 102 street canal at 1391 NE 102 Street – a fixer upper, selling for $870,000. (an unusually low $370/sq.ft.) The average price per square foot in Miami Shores in the month of April increased to $256 compared to the previous months' averages:
March was $247
February was $227
January was $225
The average in 2014 was $236, if you want to see 2014′s stats, please click HERE.
It is evident that homes in great condition, staged and uncluttered are selling for top dollar. Remember that a little work can come a long way! You have the choice, as a seller, to market an average house or a great house and the difference can be close to $100/sq.ft., do the math. Or better yet, call us and we'll do the math for you.
---
To sign up to our Home Trend Reports, go to MiamismTRENDS.com and fill in your information. If you have any doubts on the automated value, please contact us and we will make adjustments and corrections according to upgrades and location of your particular home. Call us Today for a listing appointment! If you are interested in getting a list of all properties currently for sale in Miami Shores, we will be happy to send you a digital copy at your request. We can also send you monthly market reports directly to your inbox. Feel free to email us at MiamiShores@miamism.com