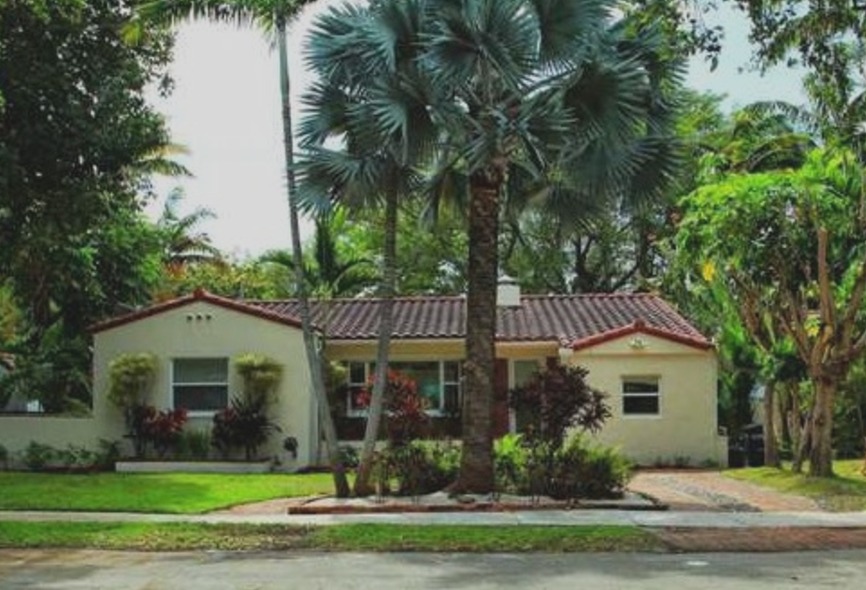 Miami Shores Real Estate Market Report for First Half of 2017
How is the Miami Shores Real Estate Market Doing?
There are currently 94 homes for sale: (compared to 98 homes last month)
Highest priced listing is $6,200,000 $5,499,000 for the bay front home at 1600 NE 103 St (2-story Italian Mediterranean with 20,534 SF LOT and 103′ of open bay water frontage – see information below)
Pending Sales (Properties under contract): 29 (compared to 31 in May)
Median Sales Price in June: $545,000
Closed sales in June: 20 (compared to 17 last month)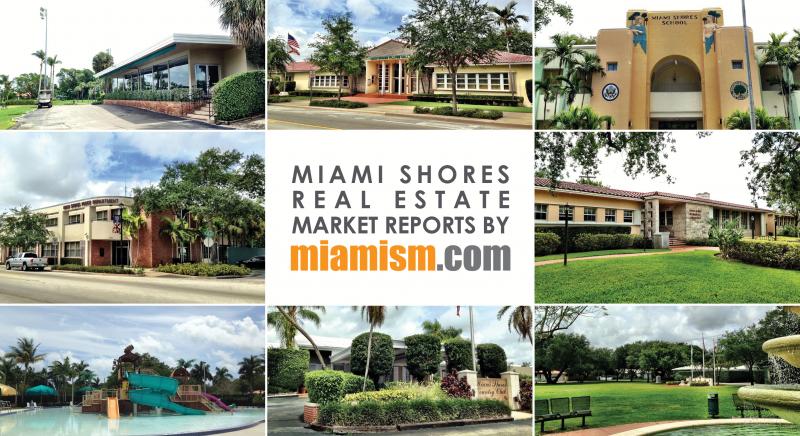 The 20 Miami Shores homes sold in June ranged from a foreclosure at 269 NW 111th Terrace which had been listed since January for $354,900 with a few contracts that fell-through and sold for $170,000; to the large, mid-century modern home at 701 Grand Concourse, which had been listed for $1,195,000 and sold for $1,100,000.
The highest sale per square foot in Miami Shores in June was $366 for the house at 339 NE 100 St – completely remodeled 3 bedroom / 2 bathroom with almost 2,000 SF of living space.
The average sold price per square foot in Miami Shores in June for homes not on the water was $291, compared to previous months:
May Average $299
April Average $266
March average $230
February average $254
January average $270
There were no waterfront homes sold in June.
Miami Shores Real Estate Stats for first half of 2017
We like to give you monthly stats, but here are stats for the first half of the year as well which will give you a better understanding of the real estate market in Miami Shores.
Median Sales Price first half of 2017: $531,250
Average Price per square foot for non-waterfront homes (first half of 2017): $290
The 3 waterfront homes sold this year were all very unique sales because of distressed level or location and do not really represent the waterfront market in Miami Shores:

10610 NE 10th Ct – fixed bridge for $615,000 ($308/SF)
1173 NE 104 St – on the bridge for $930,000 ($204/SF)
1009 NE 104 St – fixed bridge at very end of canal for $1,960,000 ($384/SF)
Everyone that asks us how the Miami Shores real estate market is doing gets the same answer and although buying or selling is very particular to your own needs, it's important to note that Miami Shores, historically, has been a conservative market. What exactly does that mean? It means when there's a huge price surge in the rest of Miami, price increases in Miami Shores are conservative and the same applies to price drops.
2016's average price per square foot was $278 compared to $290 so far this year. Pretty stable market if you ask me. And although many economists project a drop, that drop will not be considerable, in my humble opinion, based on historic data for Miami Shores.
So here's where it gets interesting. If you are planning to sell, ask us what areas are doing better and what you need to do to maximize your particular ROI (return on investment) – sometimes paint goes a long way, but do you know what's more important to today's buyers? Is it having a newer roof? Is it having impact resistant windows? Is it having new plumbing and electrical or even septic system? That's where our expertise comes in. Let us come in and give us our professional opinion, you may be shocked with the information.
Please note that we prepare these market reports on a monthly basis at the beginning of every month and we also provide automated real-time market reports to help you stay on top of the pulse. We also provide no-obligation consultations, so feel free to contact us if you are curious about selling your home.
Miami Shores House of The Month
The Miamism Sales Team recommends the 1939 beauty located at 1022 NE 91 Terrace. This East of Biscayne Boulevard is full of charm and great details and perfect for those looking for a modest house with some warmth. It has 4 bedrooms, 3 bathrooms, 2,500 SF of living space and sits on an 8,125 SF lot. It has open beamed ceilings, fireplace and some tasteful updates.
It's priced at $725,000 ($303/SF)
Please see details below, including photos and additional information and contact us to schedule a private showing appointment.