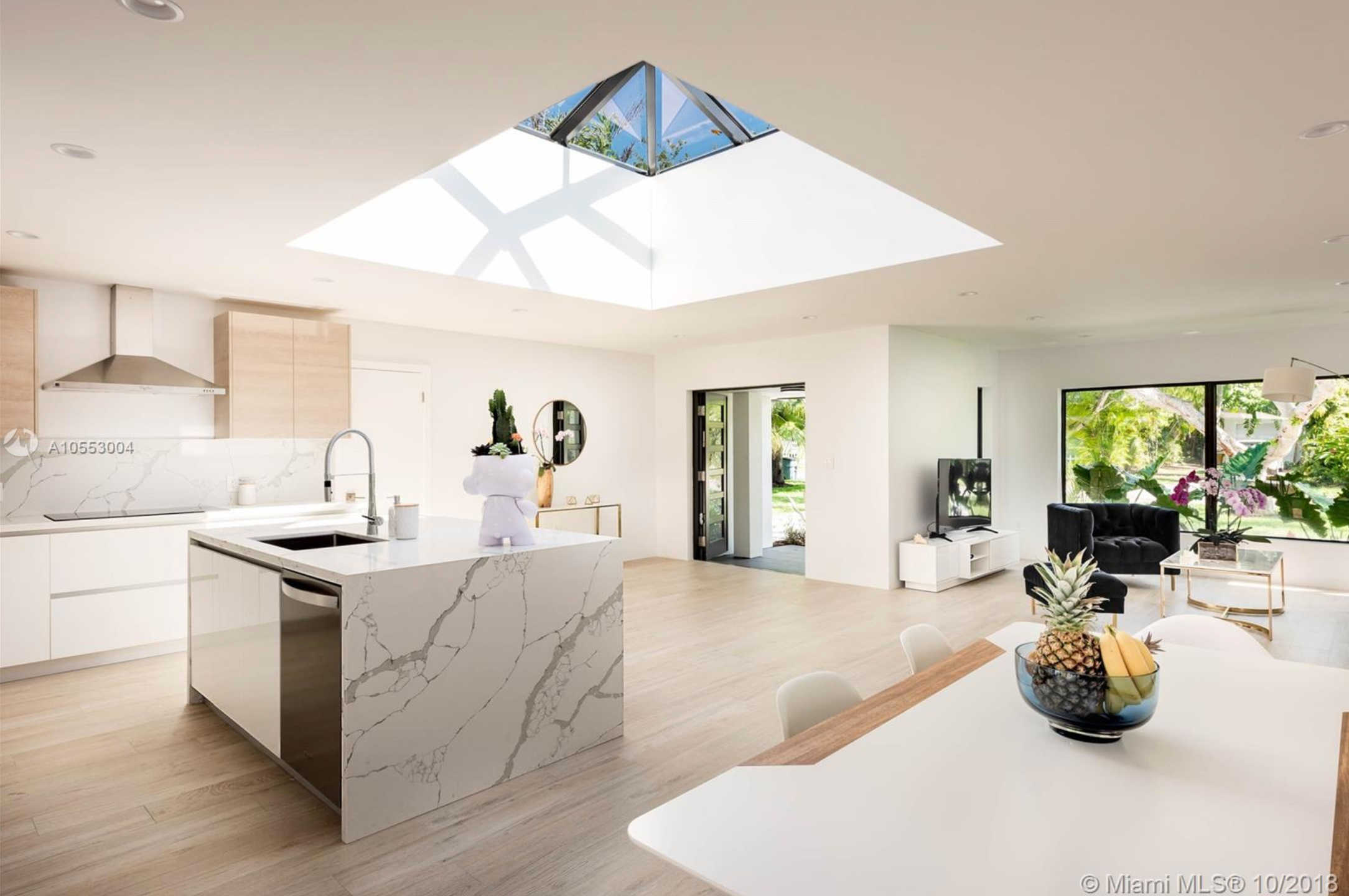 Miami Shores Real Estate Market Report – January 2019
How is the Miami Shores Real Estate Market Doing?
There are currently 122 homes for sale:
Highest priced listing is $5,590,000 $5,400,000 for the bay front home located at 9901 NE 13 Ave with 93′ of open bay frontage, 14,024 SF lot and almost 5,000 SF of living space.
Lowest priced listing is $299,000 at 142 NW 111 St – 3 bedrooms / 1 bathroom
Pending Sales (Properties under contract): 20
Median Sales Price in January $550,000
Closed sales in January: 6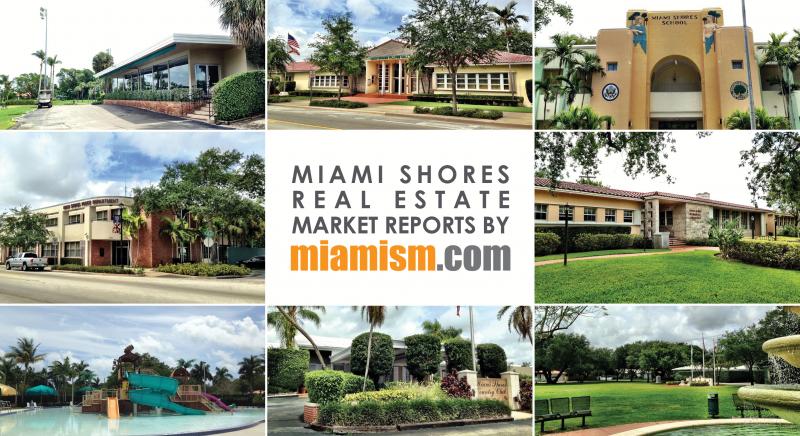 What sold in Miami Shores in January?
The 6 Miami Shores homes sold in January were the following:
21 NW 103 St – 2 bedrooms / 1 bathroom home with 1,125 SF on 12,300 SF lot – listed for $460,000 in September of 2018 with a few price reductions and selling for $375,000 ($333/SF)
1080 NE 104 St – East of The Boulevard foreclosure/auction with 3 bedrooms / 2 bathrooms, 2,143 SF on 8,250 SF lot. Listed for $550,000 in February of 2018 and selling for $528,000 ($286/SF) **cash sale
164 NW 92 St – Newer construction from 2003 with 3 bedrooms / 2 bathrooms, 2,08 SF on 7,680 SF lot. Listed in October of 2018 for $539,500 and selling for $505,000 ($275/SF)
283 NE 107 St – North Country Club location with 4 bedrooms / 3 bathrooms with 2,227 SF of 14,375 SF lot – originally listed for $950,000 in May of 2017, on and off the market since with a few price reductions and selling for $595,000 ($288/SF)
7 NE 91 St – remodeled home with 3 bedrooms / 2.5 bathrooms, 1,952 SF on 10,530 SF lot – listed for $725,000 in October of 2018 and selling for $575,000 ($363/SF)
1298 NE 95 St – beautiful 40's home across form The boardwalk with 4 bedrooms / 3 bathrooms, 3,382 SF on 12,688 SF lot. Listed for $1,495,000 in October and selling for $1,345,000 ($414/SF)
What is the average price per square foot in Miami Shores?
The average sold price per square foot in Miami Shores in January for homes not on the water was $327, compared to 2018's average of $317.
There were no waterfront homes sold in January.
Miami Shores Opinion
The word in the street is that 2019 will be a difficult year for real estate. Things are changing, technology and business models are affecting real estate and real estate markets are going through a correction period. My opinion is different because my analysis is always hyper local. If you grab all of Miami-Dade County, the numbers can be scary, but if you study different neighborhoods and look at historical factors that influence the market, then the results make a lot more sense.
I prepare Miami Shores real estate market reports on the first week of each month. I urge you to sign up to these reports or to come back and visit our website to read the findings. I provide average price per square foot statistics so you can see the monthly fluctuation of these numbers but always paying attention that when you are ready to buy or sell, it's smart to look at 6-12 month periods to get a real idea of how the market it behaving.
January showed a slight increase from 2018's average, but that also has to do with the type of sold inventory – this number will always fluctuate. Miami Shores has always been a stable market and we have seen conservative annual increases in pricing. What makes the market seem unstable are the grossly overpriced homes currently on the market. If the average is a bit above $317 and highest sales appear in the low $400/SF, the homes currently listed in the $600/SF range will give you a false sense of instability.
Please do your homework and understand that even if you have the best and most amazing house in the neighborhood, no smart buyer will be willing to dish out crazy amounts of money above market in a buyer's market. If you overbuilt and you need to sell, you may be able to get a bit more than "regular" homes, but don't expect to get Venetian Island pricing for a Miami Shores home <<reality check!
Additional Miami Shores Reports
In addition to these monthly reports that we prepare the first week of each month, we also have our REAL-TIME reports that you can sign up with or request a home value report from MiamismValue.com.
Miami Shores House of The Month
The Miamism Sales Team recommends the amazing property at 922 NE 91 Ter. One of a kind architecture on private street, East of Biscayne Boulevard. The home was built in 1940 but completely renovated with unique architectural details like massive skylight and open floor plan. This home has 4 bedrooms / 3 bathrooms, 2,271 SF and sits on 12,375 SF lot. It has all the bells and whistles and has now been reduced to a competitive price.
Asking Price $1,099,000 ($484/SF).
Please contact us for additional information or to schedule a private showing appointment.
Miami Shores Events
Plaza 98
Plaza 98 is back full force and the February event is this Saturday, February 9th between 5-8 PM.
The Miamism Sales Team will be selling our famous Miamism Mojitos and donating all proceeds to Heidi Hewes WCA (our local cancer chapter of the Woman's Cancer Association of The University of Miami).
Please mark your calendars and come support local businesses and come taste our Miamism Mojitos!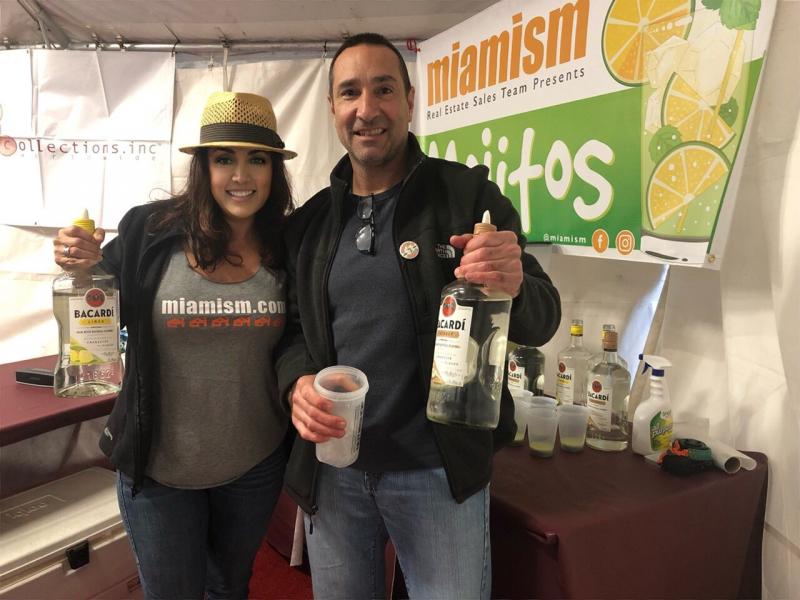 Miami Shores Mayor's Gala 2019
The Mayor's Gala will be on March 9th at The Mmiami Shores Country Club. Get your tickets and additional information HERE.