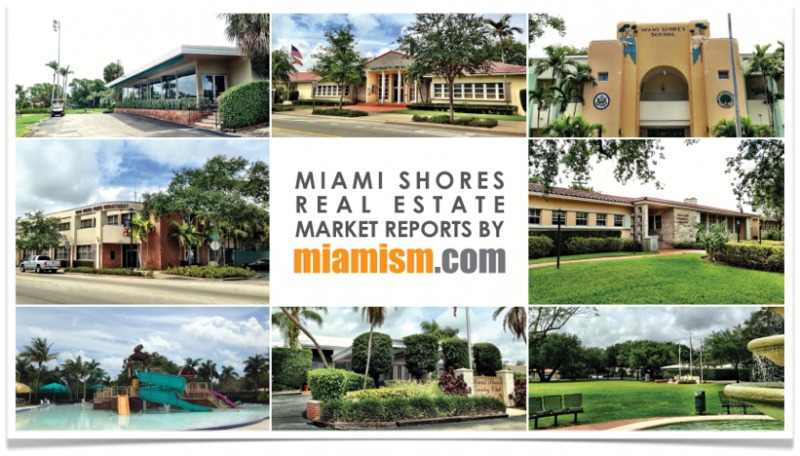 Miami Shores Real Estate Market Report for June 2015
Miami Shores Homes – Real Estate Market Report
There are currently 70 Miami Shores homes for sale (1 less than last month):
Highest priced listing is $3,975,000 for the bay front fixer upper at 1680 NE 104 St
Lowest priced listing is $364,900 for the 3 bedroom / 2 bathroom home at 190 NW 100 Te. (flip-job purchased for $230,000 in October of 2014)
Pending Sales (Properties under contract): 43 (same as last month)
Closed sales in June: 16 (compared to 14 in May)
The 16 Miami Shores homes sold in June ranged from $195,000 for the foreclosure at 955 NE 98 St – which had been listed in August of 2014 for $355,350 and showing a contract that fell through – to $1,850,000 for the canal front home at 1360 NE 103 Street. This Miami Shores waterfront home was remodeled, with 3 bedrooms, 4.5 bathrooms and 3,513 sq.ft. of living space. Out of the 16 Miami Shores homes sold in June, only one was waterfront (highest sale mentioned above), and sold for $527/sq.ft. The average price per square foot in Miami Shores in June, although dropping to $240, is not a representation of the market as a whole. The average price per square foot in Miami Shores, in the first half of the year, comes in at $247, which is higher than 2014's average of $236. Here are previous month's averages which show a slight fluctuation:
May $256
April $256
March $247
February $227
January $225
The number of homes available for sale in Miami Shores remains low, especially homes in move-in condition. We are working with a number of pre-approved buyers that are waiting for the right property to be listed for sale. If your home is in impeccable condition and you have been thinking about selling, this may be the perfect time. Give us a call for a no obligation, consultation of your home.
Miami Shores House of The Month
The Miamism Sales Team recommends the Miami Shores home located at 1098 NE 99 St. This 3 bedroom / 2 bathroom modern home is in amazing move-in condition with incredible designer finishes. Built in 1947, the current buyers renovated this home, giving it a gorgeous Florida feel with open beamed ceilings, tall doors, and large exterior porch that completes the home. Although small with only 2,000 sq.ft. of living space, it is distributed perfectly. It is offered at $980,000 and is located in a quiet dead-end street, East of Biscayne Boulevard. Please contact us for more information and we will also be happy to arrange a showing appointment.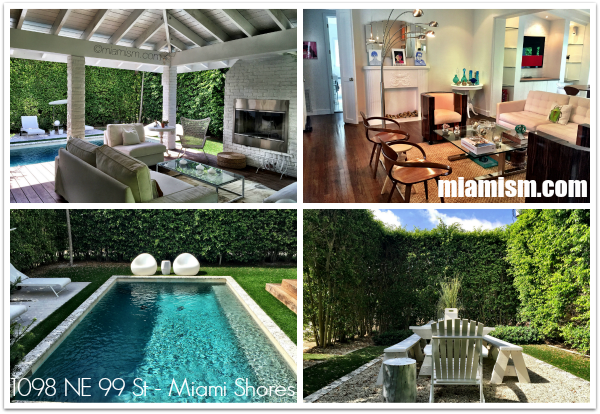 And lastly, we are thrilled to announce that our "I LOVE MIAMI SHORES" magnets have finally arrived!! If you want one, send us your name, email and address and we'll be happy to send one to you for free.

---
To sign up to our Home Trend Reports, go to MiamismTRENDS.com and fill in your information. Call us Today for a listing appointment! If you are interested in getting a list of all properties currently for sale in Miami Shores, we will be happy to send you a digital copy at your request. We can also send you monthly market reports directly to your inbox. Feel free to email us at MiamiShores@miamism.com